The 4 Best Text to Speech Apps to Help You Multitask (2019)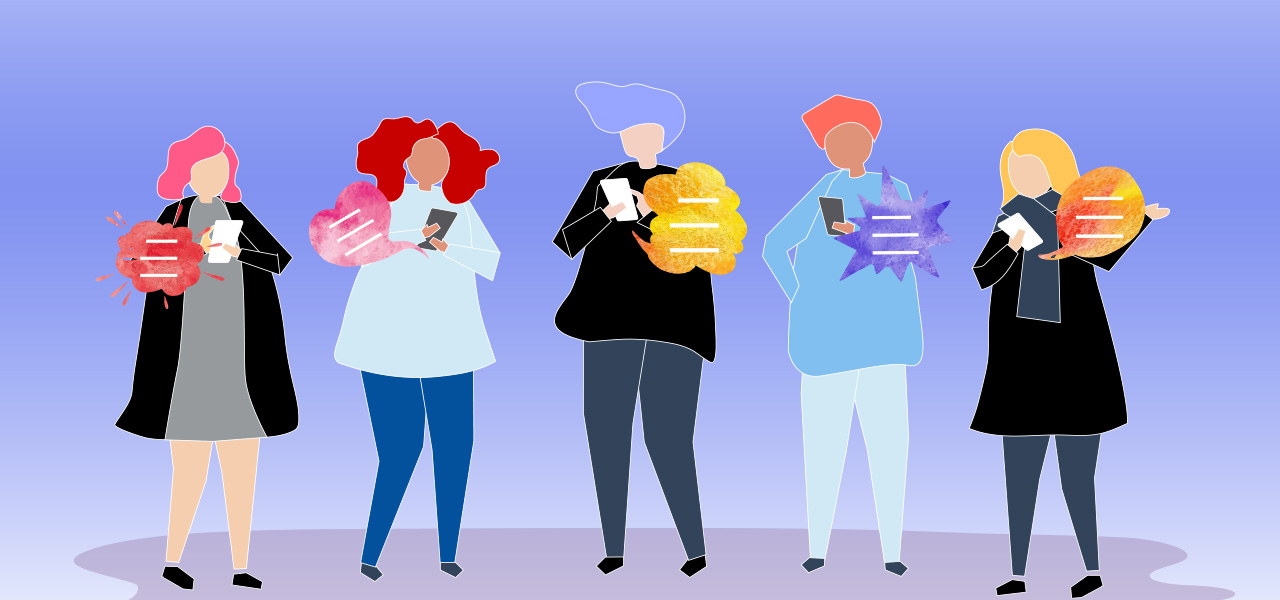 Text to speech apps are revolutionizing productivity – why would you spend your time parked in front of a screen when you can multitask AND not miss a beat in the digital world? You can get so much more done with text to voice apps than you can with old-fashioned eyes (unless you've got cybernetic implants, and if you do, please drop us a line)
Instead of forcing you to stay glued to the screen looking this up, we've shuffled through all of the information so you don't have to – these are the best text to speech apps out there.
You can even get one read this blog to you if you're feeling ambitious. 
Best Overall Text to Speech App – Speech Central
Speech Central is the PERFECT choice for anyone looking to step their productivity up – and really, who isn't these days? It's the total package of unqiue tech features and a simple user experience – and it's our favorite text to speech app we reviewed.
The thing we loved the most about Speech Central was it's real-time speech capabilities. Instead of having to prepare what you want to be read ahead of time (aka WASTING TIME!), you can simply dictate to the app using only headphones or Bluetooth. It's a real time-saver and one of our favorite features.
Speech Central automatically saves your reading history – this is a HUGE plus for professional use.
Ever found yourself feeling that all too familiar brain fog in the afternoon? You wish you can remember what you were reading when you first got into the office that morning, but excess coffee and staff meetings have drowned it out completely – Speech Central remedies that entirely.
It's affordable and loaded with value – and it's available on iOS, MacOS, Windows and Android, so literally anyone can use it.
The Runner Up – Voice Dream Reader
Voice Dream's Reader is a fully loaded text to voice app that will blow you away with its customizable capabilities. Seriously – Jabba the Hutt could probably have this thing seamlessly read to him in Huttese. It's available for both iOS and Android only, no desktop option…yet.
Ok, maybe Huttese isn't a supported language, but just about everything else is. Voice Dream's text to voice reader is fully loaded with 200+ voices and 30 languages – 61 of the voices are included in the app free of charge, the others can be acquired through in-app purchases.
You can read literally anything with Voice Dream – PDFs, plain text, webpages, Microsoft Word and Powerpoint files, even hieroglyphics (alright, maybe not that last one). Files can be loaded from just about anywhere, including all of the popular cloud-sharing platforms and even local files.
Voice Dream Reader gives you complete control over how your text is rendered to speech. The app supports adjustable playback speeds, and you can even customize pause times between sentences – perfect for those of us looking to grab a quick cup of coffee before the next page starts!
The only thing keeping Voice Dream out of our top spot was the lack of a desktop option, but otherwise it's a home run.
The Rest of the Pack
Just in case our top picks for text to voice apps don't tickle your fancy, here are some close runner-ups.
Motoread
We liked Motoread because of the ability it gives users to build their own, personalized playlist of sorts when it comes to what they want to read. It's basically the Spotify of text to voice apps – the best choice for someone who wants to build a catalog of reading at the beginning of the day, and doesn't want to worry about it again.
Motoread is available on iOS currently, but also has extensions for both Chrome and Safari. It's so simple, even your technologically illiterate Uncle can figure it out – simply right click anywhere in an article to export it to Motoread.
Motoread allows you to send articles, plain text, and PDF right to the app – you can even add articles from other apps! One of the things we really loved about Motoread was the ability to select and share specific text to your playlist – it's extremely useful if you're only looking to hear the facts
You can adjust playlist speed, and real-time article highlighting lets you see exactly what's being read so you won't miss anything important. Seriously – we nearly fell over ourselves scrambling to the computer when we heard something useful, hopefully you learn from our mistakes.
Voice Aloud Reader
Voice Aloud Reader is only available in the Google Play store as of now, but does have a browser plugin for Google Chrome that's just as easy as the app itself. But if you're an Android user, you'll really reap the benefits of this high-powered text to voice app.
Voice Aloud is an HTML reader, document reader, and ebook reader all in one. This app is insanely easy to use, and that's what we loved the most about it. To send any sort of text to the reader, all you have to do is hit the "Share" button. Seriously, that's it. Insanely easy and incredibly effective.
Voice Aloud combines some of the best features of other text to voice apps in it's own unique package – it's powered by similar playlist capabilities as Motoread, and customizable pause time just like the Voice Dream app.
The coolest thing about Voice Aloud by far, is that it cuts through the garbage when it comes to importing web pages – there's nothing worse than loading up a site only to be greeted with how you can save money on your car insurance by switching to Geico.
Menus, navigation, ads and other unneeded bloat is completely cut out within the Voice Aloud app – it's a true digital detox while still keeping you connected.  
The Verdict
Really, the best text to voice app for you is going to depend on what you're using it for. Business professionals will probably love Speech Central, while educators might prefer Voice Dream for all of its customizable options. No matter who you are, ALL of them are guaranteed to jack your productivity through the roof.
Whatever the case may be for you, you can't go wrong with any of the options we reviewed!