Search Results for:
how to merge pdf
If you've ever worked with documents, you know how difficult it can be to combine files together–especially PDF documents–for free.
Whether you're putting together a portfolio or just trying to reduce the number of files you're storing on your hard drive, or perhaps you're trying to create a central location for all your important documents, knowing how to merge PDF files is a crucial skill to have in this day and age.
If you've done some research on how to merge PDF files into one on Windows, you've probably come across tools like Adobe Acrobat, which is a popular tool that can be used to manage multiple PDFs and more. However, you've most likely also noticed that it's not free.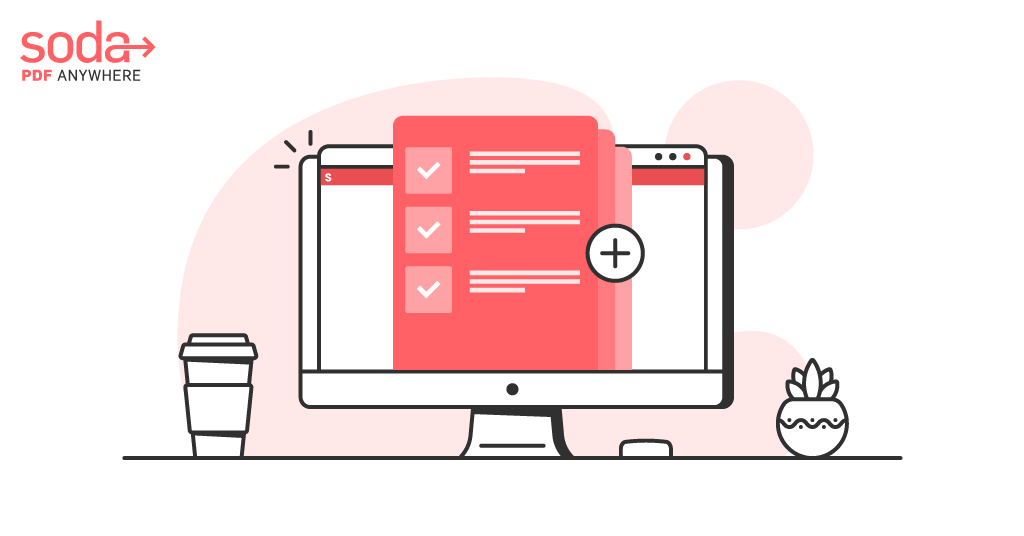 Looking for an easy-to-use tool for merging PDF files? Combine PDF files into a single document for FREE using Soda PDF's PDF Merge tool!
Are you looking to merge PDFs together using the best PDF merger tool for combining PDF files online? Soda PDF, an industry leader in document management software, has an array of online tools at your disposal, including one for combining PDF files – and it's free!
If you have multiple file-formats and are looking to combine all of them into a single PDF document, then PDF Merge is the online service for you. With just a few simple clicks, you can upload or drag and drop as many files as you like to our secure online tool and merge PDFs in seconds! Here's how to merge PDFs directly from your web browser on any device:

If you're stuck on how to merge PDF files with Adobe Reader, don't worry! Follow these simple tips and you'll be merging files in no time.
What if I don't have Adobe Acrobat DC?
If you don't have Adobe Reader, read on to find out how to merge files with Soda PDF, a free online tool that's super easy to use.
Without further ado, here's our simple guide to combine PDF files into one document. With only a few clicks, you can merge PDFs offline or online in no time.
How to merge PDF files with Adobe Reader
If you have many PDF files to be merged into one document, here's how to do it with Adobe Reader:

Save time and increase your productivity by combining PDF files using Soda PDF! Soda PDF helps you combine PDF files into one document. Merge multiple files into a single PDF document or merge multiple PDFs into a single PDF document. No registration is required to use our online tool, meaning you can combine PDF files for FREE!
Want to combine multiple PDF files into one? Soda PDF's Merge PDF is an easy-to-use online PDF tool that can get the job done.
If you need to share two or more PDF documents, sending over multiple documents can be inconvenient. You could choose to combine them into a compressed format like a .zip file, for example, but having to unzip and go through multiple PDFs can be a pain.