7 Alternatives to Skype to Save Your Sanity in 2019
First, it got buggy. Then, the app started to go downhill. But getting rid of Skype Classic was the last straw. These 7 alternatives to Skype work better, look better, and won't stab you in the back (Et tu, Microsoft?).
OK, Skype isn't THAT bad, but we aren't alone in our feelings about Microsoft's flagship calling software.
Searches and downloads for Skype are decreasing, mainly because their recent overhaul has totally changed (and degraded) the product.
After testing out these alternatives, we realized something we should have realized years ago: Skype is the most well-known online calling software but far from the best.
Let's get to it so you can start using something better.
#1 – WhatsApp
Listen to us when we say this: you will wish you had switched to WhatsApp years ago as soon as you fire it up. WhatsApp is just like Skype except it's cleaner, faster, and more feature rich.
The user interface and UX are so much faster, cleaner, and entertaining, and there are so many awesome stickers you can add to chats.
Oh, did we mention that it's FREE? WhatsApp is awesome for business and personal use because you can create groups of up to 250+ people, and all you need is a phone number. No annoying Microsoft account or email signup!
We use WhatsApp for everything from sharing videos and pictures to chatting with friends around the world. It's our clear favorite among the alternatives to Skype. 
#2 – Talky
If you're using Skype for business, you'll be happy you made the switch to Talky.
No software, no apps, no annoying Microsoft emails, no nothing. Just go to Talky's website, give your chat a name, and fire it up. You can add up to 15 colleagues into one conference. Talky gives you a link and you just share. We drop it into WhatsApp or an email and we're ready to go.
It doesn't get any easier than this.
#3 – Viber
If it weren't for Viber's weird looking emojis, it would probably be #1.
It's just like WhatsApp except the color scheme is a bit odd and the interface isn't as clean in our opinion. You can make calls and video chat with any other user for free as well as attach files and send photos or videos.
If you are looking through this list of alternatives to Skype that aren't owned by Facebook (Sorry WhatsApp) this is the one for you.
#4 – ooVoo
When you call people with ooVoo, they can see your personalized avatar (that looks way better than you in real life). And while you're talking on video, you can share emojis, GIFs, and stickers right on the screen!
We had a blast using ooVoo, and loved how we could even call non-users (people can answer using their Facebook account).
One warning: it pulls in information using your social media, so that might put some users off. Still, it's awesome, deserves to be on our list of alternatives to Skype and it's a lot of fun to use.
#5 – WeChat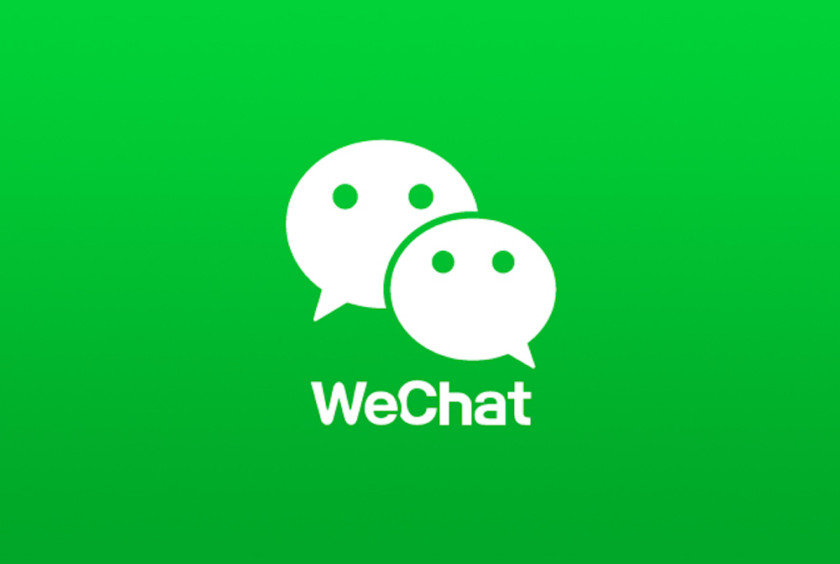 WeChat would be higher on the list if we could say with 100% certainty that the Chinese government wasn't stealing all of our private data… only half joking.
WeChat is awesome! What other app allows you to make calls, hold conferences, send files, and add nearby people by searching geographically? Plus, it even has its own social media feed (called "Moments")!
Oh, and if you're in China you can use it to make payments! It's like the Swiss-Army knife of chat apps. We had to dock it a few points for its ugly interface, though.
#6 – Slack
Slack is a must-have business app. It allows for seamless communication, file sharing, needling of other team members, and task organization. But recently, it has become a great Skype alternative for holding meetings.
You don't have to be a paid subscriber to take advantage of the integrated calling feature.
If you are really tech-savvy, you can install plugins that allow you to make calls to outside phone numbers.
#7 – Jitsi
Jitsi is entirely open source, making it the best option if you're scared about big companies tracking you (remember what we said about the Chinese?).
The code can be inspected (if you know how to do that) to make sure nobody is trying anything shady!
The privacy is great, but Jitsi has a ton of other features:
Open collaboration on text docs
Password protected chat and video rooms
Live YouTube streaming
Play in-room YouTube videos (our favorite)
Screen sharing
You don't have to put up with Skype anymore! Be free and discover what so many have known for so long: Skype is not nearly as good as you think it is!
Also, feel free to try out Soda PDF. You'll be able to secure your files before sending them across one of these alternatives to Skype.