The 20 Best FREE SEO Tools (2019 Reviews)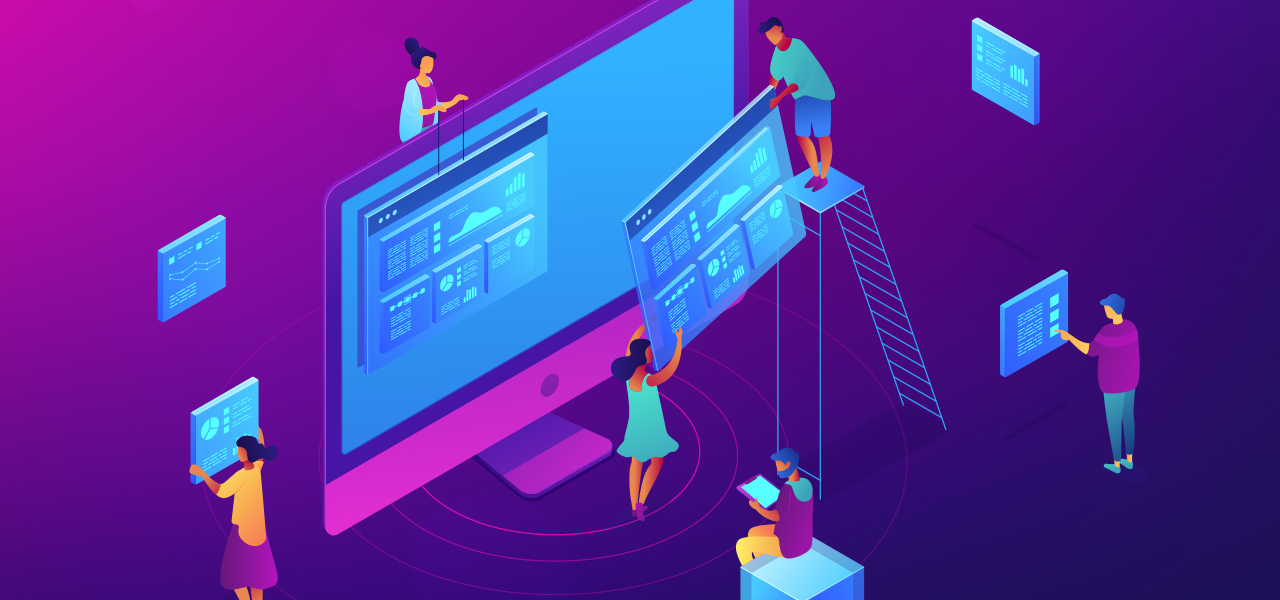 We put together this list of 20 AMAZING free SEO tools. How do we know they are amazing? Because they've helped us drive thousands of new visitors to our site without spending a dime.
If you're looking for the most up-to-date and complete guide to free SEO tools online, you've found it.
We've personally tested all of the best tools and whittled the list down to 20. SEO isn't easy, but with these tools, you can take your game to the next level for FREE.
For more information, you can also check out our SEO guide here.
Google Tools
Who knows how to rank on Google better than the search engine itself? Google's suite of SEO tools is basically all you need to start ranking your site on Page 1.
#1) Google PageSpeed Insights
Site speed MATTERS. If visitors wait more than a second or 2, they will bounce. Google PageSpeed Insights will tell you how your site performs on multiple devices, show areas for improvement, and even lets you know the quality of your UX (font size, button location, etc.).
As Google continues to care more about UX rather than keywords, site speed and usability are becoming MORE IMPORTANT THAN EVER. That's why this tool is #1 on our free SEO tools list! 
#2) Google Keyword Planner
Even with a host of keyword tools out there, Google Keyword Planner still reigns supreme. You can quickly see the best, most lucrative keywords to use for content, paid ads, metadata and more. This tool will show you how competitive the keyword is as well as the suggested bid price for paid ads.
Google aggressively asks you to set up a campaign for Google Adwords, but you don't have to. The tool is still free.
#3) Google Analytics
One tool to rule them all. One tool to find them. And one tool to bring them all and in the darkness…analyze literally everything about your site so you can improve SEO. Google Analytics is not only one of the best free SEO tools, but it is also probably the most important SEO tool there is. It is likely already installed on your website!
This tool lets you analyze traffic, assign dollar values to organic traffic, determine ROI, view traffic geo-information and more. It basically lets you dominate the entire world with an iron fist.
#4) Google Mobile-Friendly Test
Google has openly admitted sites that are not mobile friendly will be banished down in the depths of the search rankings forever.
Their Mobile-Friendly Test tool will instantly tell you whether or not your page stands up to their strict mobile guidelines. If not, make their suggested changes.
Technical SEO Tools
Back in the day, SEO was all about technical, page-level aspects (welcome to the best PDF site with the best PDF software by the best PDF company PDF maker PDF!).
Google is smarter now. Still, technical aspects of your site are EXTREMELY important. You've got to build a solid foundation first. These tools will help you do exactly that.
#1) All-In-One SEO Pack
Everyone loves Yoast, but we prefer the All-In-One SEO tool for WordPress. It's a "right out of the box" tool for beginners that makes it easy to optimize your images, content, and descriptions as well as create XML sitemaps and other nifty SEO tools.
It's also the only tool that provides SEO integration for eCommerce sites.
#2) Ahrefs Backlink Checker
Ahrefs Backlink Checker is a "freemium" tool that shows the top 100 backlinks to your site. It also tells you the total number of referring domains and backlinks too.
They even give you their awesome native statistics Domain Rating (DR) and URL Rating (UR).
This will help you determine which pages are getting the most links, what's working, who likes what, etc.
#3) Map Broker XML Sitemap Validator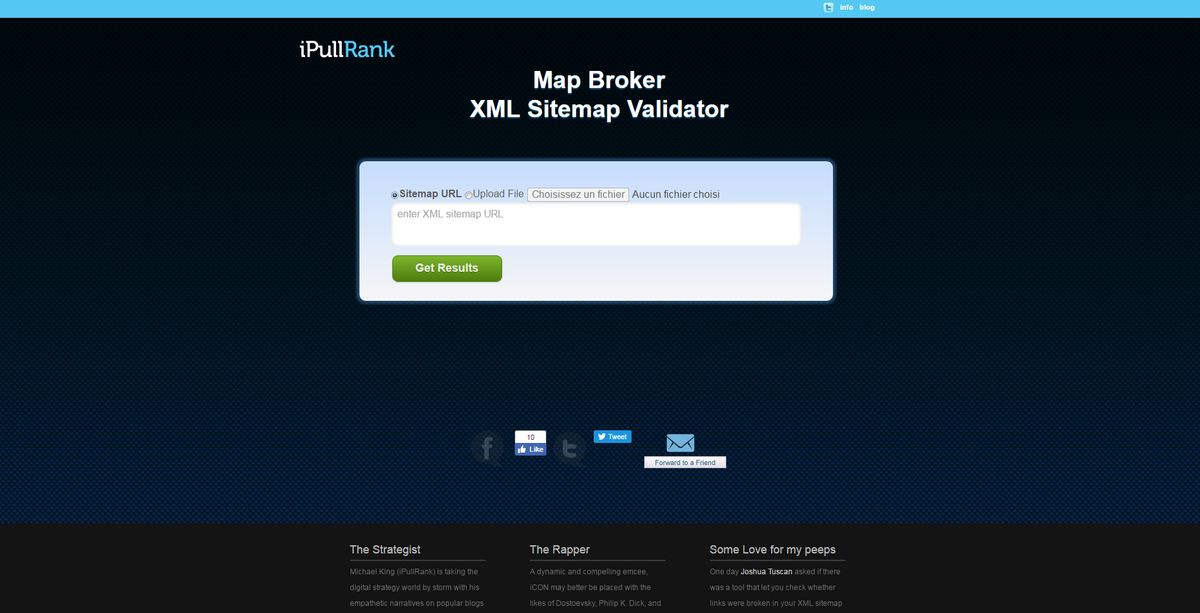 A site map makes sure Google's crawlers can get to all the content on your site (and improve your rankings). Map Broker's XML Sitemap Validator validates your entire map to make sure it's working and even checks that the backlinks are working too.
#4) Yoast SEO
You can't do a "best free SEO tools" post without including Yoast. It is the most popular WordPress SEO plugin.
It optimizes meta tags, descriptions, and content. And also generates a sitemap for you. It's probably the only SEO tool you'll ever need for a simple WordPress site.
#5) SEO Web Page Analyzer
This tool is amazing. SEO Web Page Analyzer gives you a snapshot of your web page and some quick tips to improve it.
It breaks down the structure and content of your site and gives you recommendations based on accessibility and usability. Basically, it's a quick analysis of your site from a search engine's point of view.
Local SEO Tools
#1) Whitespark Google Review Link Generator
Reviews on your Google My Business page are CRUCIAL for SEO (and customers alike).
Since most users are too lazy to go search for a way to review you (unless you screw them over), the Google Review Link Generator tool gives you a streamlined way of generating reviews. Send your customer the nifty link and voila.
#2) Moz Local Listing Score
Moz's Local Listing tool fetches data from 10 of the most authoritative local sources (including Facebook and Google) and gives your real-world locations a local SEO score.
The tool spits back actionable tips and incomplete listings so you can step your local game up.
#3) Local SEO Checklist
LocalSEOChecklist.org is a site that will help you dominate your niche. It's not so much a "tool" per se; it's a catch-all list and information resource for local SEO. Go through the list and check each box. If you don't know something about a topic, click "learn more."
Check off all the boxes and you will dominate your competition.
#4) UNAMO's Multiregional Tracking
UNAMO is a more advanced tool, but it definitely helps take your geo-targeting to the next level. This tool shows you how each keyword is performing across multiple regions, so you can zero-in your marketing efforts.
Looking for local leads in LA? Now you can break it down by neighborhood and adjust accordingly.
Keyword Tools
We've already mentioned Google Keyword planner, but there are plenty of tools that help take your keyword game even further. Just finding the right words isn't enough sometimes.
#1) Answer the Public
Sometimes it's hard to do keyword research for a new site because you don't actually have the site idea yet! If you are looking for new ideas to start a blog, use Answer the Public to see what questions people are asking.
Just type in a topic and it will spit back all of the "what" questions people are asking into Google (EX: What is a PDF? /What is the Best PDF (it's Soda PDF)/Where can I download a PDF?).
#2) IMForSMBs.com's Bulk Keyword Generator
Doing SEO for local tradespeople? This Bulk Keyword Generator is a godsend. Type in "roofer in New York" and it will generate dozens of suggested keywords that customers might be searching for.
#3) Keyworddit
Keywords + Reddit = Keyworddit. This tool is next level SEO.
Reddit is one of the web's largest databases of knowledge (AKA cat memes and political extremism). This tool scrapes Reddit and returns the most common keywords in a subreddit (section of the site).
For example, if you are a dog trainer, you can search the DogTraining subreddit and see the most common keywords. You can't find these words ANYWHERE ELSE.
#4) Moz Local
We love Moz Local because it searches the top 12 local directors (like Yelp) and sees where you are listed.
It shows important information such as which category you're listed under and whether or not you have media on your profile (you should).
Misc. SEO Tools
We couldn't think of a category for these free SEO tools, so this is what you get (don't complain).
#1) Hunter.io
Natural link building is the key to any successful SEO strategy these days. But reaching out to random email addresses is like finding a needle in a haystack.
Hunter.io finds all available email addresses associated with a domain so you can better target your search.
#2) Search Latte
Parli Google? Hablas SEO?
Search Latte helps you track Google in different languages. Enter the keyword and pick your international form of Google, and it will display that country's results for you. No VPN needed!
#3) Google SERP Preview Tool
The Search Engine Results Page (SERP) is how users find you. The way you appear on this page is VITAL to rankings and conversions.
Google's SERP Preview Tool lets you see your title, description, and tags through a Google user's eyes so you get a better idea of how to optimize your SERP game.
These are by far the best free SEO tools of 2019. Use them to up your SEO rankings and traffic without spending a dime!
Want to view and edit PDFs for free? Then try out Soda PDF Free!