The 7 Best FREE VPNs (That Still Work in 2019)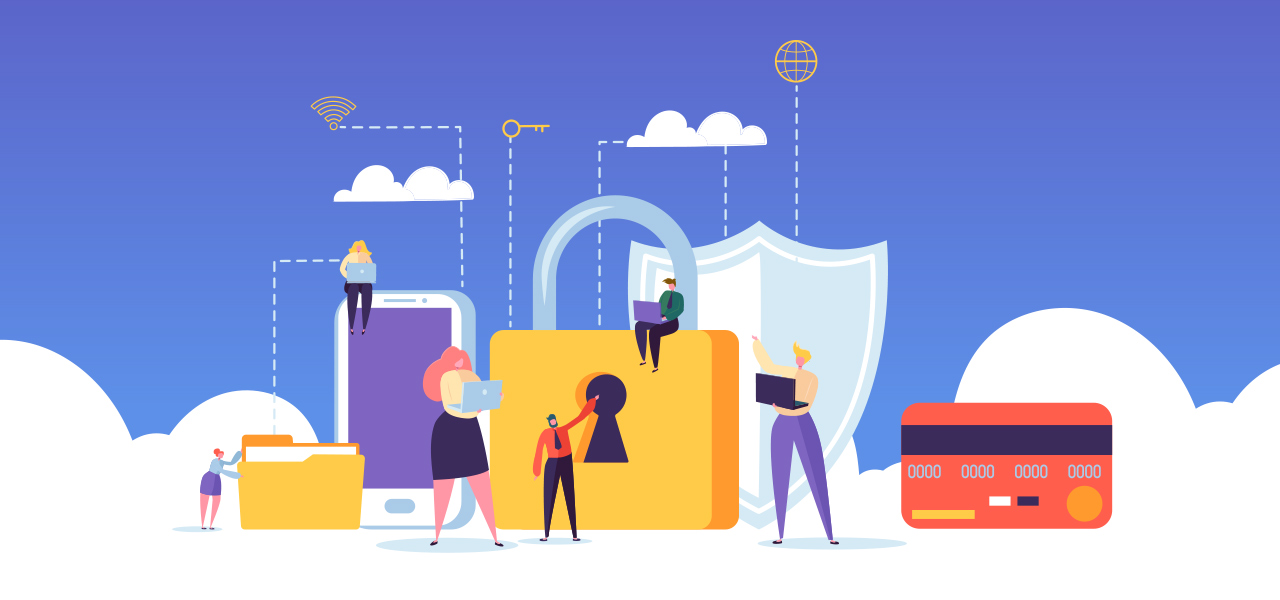 Believe it or not, you don't have to pay to get a safe, fast, and fully functional VPN service. We tested dozens and chose 7 services that are free and won't sell your private info to some overseas hackers. These are the best free VPNs we can find. 
Listen, we don't want to know why you need a VPN. Sure, "Netflix."
Whatever the reason, you need something that will actually keep your data private. Remember, with most "free" VPN products, YOU are the real product.
NOTE: These VPNs are mostly "freemium" versions of paid services. That is, they are free up to a certain limit and then you have to pay. Fully free VPNs are never really free. They always come with a hidden price—usually your privacy and security. In our opinion, they're never worth it. Stick with names you can trust.
The Best FREE VPN: Hotspot Shield
Hotspot Shield is the leading name in VPNs online, and it wins the top spot in our rankings for 3 reasons:
It's extremely generous: 15GB per month
High-level security: It boasts "military-grade" security so you know it's safe to do things like online banking
Great UX: It's extremely easy to use (especially for beginners). Even we didn't screw it up
Most competitors have far lower data limits or the UX is so bad you chuck your laptop and are forced to buy a new $1,000 MacBook (though… you probably should've just bought the premium version at that point).
You really can't do any better than this level service and security with such a high data limit.
The only drawback is that you've got to give your credit card details to get started. And the ads are a tad annoying, but for 15GB a month, that's the price you pay.
Just remember to cancel after 7 days!
Pros 
Seamless UX
Fort Knox security
High data limit

Cons 
The Runner Up: Windscribe
Windscribe scored top marks for download speed, upload speed, and connection time. Unlike most VPNs, it doesn't slow your connection at all.
Oh yeah, and you don't have to deal with the super annoying ads like you do in Hotspot Shield. (The best free VPNs do give you much to pick and choose from).
It would be in the top spot if it weren't for Hotspot's generous data allotment. Windshield only gives you a paltry 10GB (not really paltry), which is fine for working from cafes, or downloading "totally free and legal" torrents.
NOTE: You have to provide an email address to get 10GB monthly. If not, you only get 2.
The free plan also gives you access to 10 different locations (the premium plan includes 60 locales in exotic territories).
Our Recommendation: For heavier data loads, go with Hotspot. If you're not good at remembering to cancel subscriptions, go with Winscribe.
Lifehack: Use Windscribe for your first 10GB, then switch to Hotspot when that runs out! Now you've got 25GB FREE.
The Best of the Rest
No VPN is perfect. While Hotspot and Windscribe are wire and router above the rest (does that make even remotely any sense?), these next four have unique features that might appeal to you. 
The Best Free (But Not Really Free) VPN: NordVPN
NordVPN is AMAZING. And for that reason, it's super expensive….
So why include it?
NordVPN has a 30-day money back guarantee. So, if you've got the funds to spare and need an excellent, feature-packed VPN to bypass geoblocks (which we in no way condone), NordVPN is a great choice.
Personally, we used it while traveling to catch all of our favorite Netflix episodes. We can't stand spoilers. 
Pros 
Lightning fast streaming
Top level security
Amazing performance

Cons
 Costs money up front (refund later)
The Swiss Bank Account of VPNs: ProtonVPN
Based in Switzerland and far away from prying eyes, ProtonVPN is a nifty tool that comes with a few, shall we say, "perks."
First, it comes with unlimited data (this makes it truly a contender among the best free VPNs). Second, nobody will ever find out where the bodies are buried with your connection held behind the shrouded Alpine nation's frontier.
If you want the utmost privacy and don't mind sacrificing speed (the connection is SLOW), then give this one a try. We got frustrated pretty quickly with the download speeds, but you might not have the same data-intensive workload as we do.
Pros

Cons
You'll need a search warrant first
Great for Travelers and Streamers: Opera
Opera VPN isn't really a VPN per se. It's just the proxy service included in the Opera browser.
In case you haven't heard of Opera (check it out!), it's a secure browser that automatically blocks ads and comes with a VPN plus a lot of cool personalization options.
The speeds were disappointing, to be honest, but data is unlimited. It worked fine for Netflix in our hotel room. The user interface is super simple and easy on the eyes, so there's no way you can screw this up.
If you can handle the slower speeds or are already a dedicated Opera user, go for it!
TIP: Opera is great for just chilling in a cafe or hostel and watching shows from home while on the road. It also comes in handy if you've run out of free data from superior services.
Pros 
Great privacy
Unlimited
We love Opera

Cons 
Slow
Not really a "VPN" per se
Fun for Beginners: TunnelBear
What's better than a simple, user-friendly VPN?
A simple, user-friendly VPN with animated bears flying around.
Let's get this out of the way first: TunnelBear is NOT a good VPN all around (It is one the best free VPNs however). You only get 500MB of data (you can tweet at them for 1GB more), and it doesn't let you access censored content to subvert the global geopolitical landscape.
However, your data is never stored so your identity is always 100% private and it's super easy to use. Plus we had a lot of fun while using it.
All in all, it's a decent place to start for beginners but not really practical.
Pros 

Cons 
All in all, not a good VPN
500MB limit
SUPER FAST: Speedify
Of the best free VPNs, Speedify is like The Flash by comparison. It uses all available network connections including data plans to give you the fastest connection possible.
The company even claims that its technology can boost your connection to warp speed even if you only have one connection, but we didn't notice any tears in the space/time fabric when we connected (it was fast though!).
The downside is you only get a 4GB monthly allowance, and even that is cut to 1GB after 1 month.
Pros 

Cons 
4GB allowance down to 1GB after
We aren't going to ask why you need a VPN, but in case you do for totally legal reasons, these 7 are by far the best available. Choose wisely, because sometimes with even the best free VPNs, YOU are actually the product. Stick to these trusted names, and you'll never end up in ja… oops, we mean never end up risking your privacy!
Another fantastic reason to use a VPN is document security. When working on files, and sending them online, a VPN will help protect your data. You can also secure your files using an app like Soda PDF, which you can try out now.