The Best Hard Drive Recovery Software
You just deleted some super important files!
Don't panic…there's still a great chance you can get them back at little to no cost to you.
We're taking a deep dive into the best hard drive recovery software today.
There was one clear winner in our opinion, but we included some other options in case you need more advanced features or use a different operating system.
Let's get those files back!
What is Hard Drive Recovery Software?
Hard drive – or data – recovery software scours your computer to find deleted but salvageable files and restore them to their previous form.
Ahem. You know when you empty your recycle bin? Those files are gone for good, right?
WRONG!
They're actually just made inaccessible to you, and your computer marks them as "free space".
Basically that means your computer now sees them as new space, and they can be overwritten with new saved files.
That means your deleted files exist in some form or fashion until they're overwritten. If you've recently deleted them, the chances of that are extremely slim.
The best data recovery tools support every media format, and show you a preview of the data before you recover it so you know exactly what you're getting. Don't worry, we'll cover all that next.
But first, let's cover a few scenarios where hard drive recovery tools can save your life:
Human error: Oops! You just deleted something that was very important and you need to get it back!
Physical damage: Your hard drive is crashed, damaged, or corrupted. In this case, recovery may be impossible.
Software corruption: You've got buggy software, and this is causing your files to not be displayed.
Cleaning: You ran Microsoft's clean command, and it erased all of the data in your drive.
What to Look For in Data Recovery Software
Before we get to our winners, let's just make sure we're on the same page.
Not all hard drive recovery tools are created equal. And you don't want to start dropping money on tools of 0 use to you. There might even be free alternatives that work just as well if not better.
If you're a massive company with huge data demands, your needs are completely different than someone who just needs to recover a few photos.
So let's cover what to look for in data recovery tools first:
Supported File Types
A good hard drive recovery tool should support all possible file types. Including:
Images
Audio
Video
Ease of Use
Some recovery tools are extremely complex, so much so that they're nearly unusable unless you've got a lot of training. If you only need to recover a few files, requiring remote recovery assistance just to get your photos back is a bit much.
Other tools are as easy as firing up the program, clicking a button or two, and having your files back good as new. Why wait hours to get your files back when you can have them in minutes?
Preview Functionality
If software doesn't let you preview files before recovering them, it's worthless.
Previewing saves you a lot of time and headaches. You want to make sure the file is what you're looking for first, and that it's fully retrievable before initiating the recovery process.
In our review, we focused mostly on usability and retrieval speed since that's what matters most.
Speaking of our review, here's our best hard drive recovery tools review for 2020.
The Best Hard Drive Recovery Tools for 2020
Here's a quick overview of the tools before we get in too deep into data recovery.
#1 – Stellar Data Recovery: simply the best!
Everything you need to know about Stellar Data Recovery is in its name.
Do you want to recover lost files easily and with a product that is, well, absolutely stellar and easy-to-use? Yes? Then Stellar Data Recovery is for you!
If you're looking for a trial version of the software to try, then you'll be happy to know that Stellar Data Recovery fixes up to 1GB (yes, a gigabyte) for FREE!
Here's a look at their Free Edition version in which you can recover all sorts of potentially lost data:
Plus, their Standard version can scan your disks and recover lost data in seconds:
Recover your data from Windows devices or from external storage, such as corrupt external hard drives.
You can recover all sorts of media with Stellar Data Recovery, which is why we can't recommend this product enough to just about anyone who stores data.
No matter if your computer has recently caught a nasty virus, your hard drive has suddenly gone corrupt, or software has suddenly malfunctioned and ceased to work at its full capacity, rest assured that you and your devices can recover from all and any instances…so long as you have Stellar Data Recovery that is!
Try the best drive recovery software we've ever seen today with a FREE trial version!
#2 – EaseUS: THE ALTERNATIVE TO STELLAR DATA RECOVERY
The only hard drive recovery tool that is this comprehensive, fast, and easy is the EASEUS Data Recovery software.
Not an expert in recovery tools? No worries.
EaseUS' recovery wizard does everything for you, no need to be a wizard yourself. You can recover pretty much any file in 3 easy steps.
Select a location, scan, and preview. That's it. You're about to get your files back.
The downside with EaseUS is that it gets a bit pricey after the free plan and even at that, Stellar Data Recovery provides a more cost-efficient versions with more benefits and a simpler, easier to use software overall.
#3 – Disk Drill: The Best for Windows
Disk Drill is the premier data recovery option for Windows. It's just as comprehensive as EaseUS, and maybe even slightly better for Windows 7, 8, and Vista.
The main reason it's on this list is the balance between Quick Scan and their unrivaled DEEP SCAN (WOAH!).
Lost a file a few minutes ago? Fire up Disk Drill and do a quick scan. Even if Disk Drill wasn't on your system before, it can find most files in a few seconds.
Did you delete something last year and just realized you need it? Disk Drill can "drill" to the center of Earth and retrieve your photos, audio, or documents from the fiery chasms at the Earth's core.
If you need to recover files on Windows you deleted a long time ago, this is the tool.
Now for the downsides.
For one, it's not as easy to use as EaseUS. There's a slightly larger learning curve.
And now for the HUGE DOWNSIDE.
It only offers 500MB free. After that, it gets pricey.
PRO starts at $89/mo. If you've got a lot of photos/files to recover, it won't be cheap.
#4 – SysTweak Advanced Data Recovery – The Ultimate Data Recovery Software
Lost data? Meet Systweak Advanced Data Recovery:
Systweak's Advanced Data Recovery software is user-friendly and also very, very easy to use. Plus, it's extremely effective at scanning Windows systems in just a few seconds.
Choose between a Quick Scan or Deep Scan, depending on how much data you're looking to recover. Furthermore, after each scan, Advanced Data Recovery will allow the user to review the files before they're recovered.
This multi-award winning software can recover all kinds of files from hard drives, external drives, memory cards and more. It's by far the ultimate data recovery software we've found and we're impressed with its ease of use and how quickly you can easily scan your computer for precious lost data files.
If you're worried about a data recovery scan that will overwrite your original data, you don't have to. Thanks to Systweak's Advanced Data Recovery software, your lost or accidentally deleted files can be recovered and the process won't affect any of your original or current files.
What we love: the fact that you can recover data files from CDs and DVDs. Now that's pretty cool! 
The (only!) downside? Advanced Data Recovery is compatible with Windows, but not Mac.
That being said, Systweak has built a slew of quality products for a bunch of different devices (MAC, Android, iOS) so you're sure to find not only data recovery software, but a bunch of useful apps that you can try for free!
Try Advanced Data Recovery software with a FREE download and get an overlook of this impressive software to see first hand for yourself why this product is absolutely one of the best!
#5 – MiniTool Partition Recovery – Super Easy to Use!
MiniTool is super easy to use and supports over 70 different file formats. Including:
Word
Cells
Slides
PDF
Email
PSD
CAD
And that's just scratching the surface.
It also works in 3 simple steps, and unlike the other tools it focuses on the partition level, making it even easier for users.
What we don't like…
MiniTool is fine for basic use. It's super easy and supports dozens of file formats. But there are a few big downsides:
You can't minimize it: You're forced to work around the window, which is annoying.
1 GB free: Only half the data limit of EaseUS.
Maybe too easy: The scans aren't as comprehensive and the preview tool isn't nearly as good as the other two tools on the list.
#6 – Recuva – Our Favorite Free Hard Drive Recovery Tool
Recuva is one of the biggest names in the undeletion world, and for good reason.
For one, the tool is actually free (With limited features).
Our tests showed it to be fast, reliable, and comprehensive. We tested it for pictures, videos, and emails. And we even tested it on a memory card, too. It passed with flying colors.
Recuva specializes in recovering files from damaged disks. So, in the event you have a damaged or newly formatted disk, your chances of recovering files with Recuva is much higher than with other software.
And if you're a business, Recuva CCleaner is a no brainer. You get a ton of great features for only about $30/mo.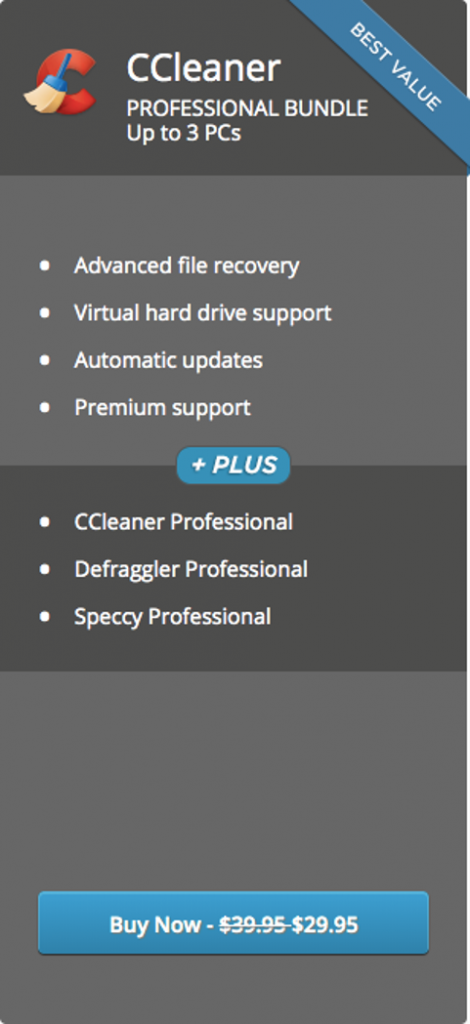 #7 – DM Disk Editor: Advanced and Powerful (But Tough!)
There's a lot to like about DM Disk Editor.
It's portable, powerful, and offers high-end editing features like configuring RAID functions (Basically, that's the reliability of storage).
Instead of installing directly on your computer (And risking overwriting lost files), it fits snugly in a USB and doesn't take up any space on your PC.
The success rate for recovering drives and partitions is super high. But this all comes at a price.
The learning curve is HUGE, and the interface looks like something out of a 1980s sci-fi movie.
If you've got a lot of tech experience and need an advanced editor, it's only about $20 to get the Pro version. Good luck with the interface, though!
Frequently Asked Questions
Q: Which software is best for recovering files?
A: Based on our tests, EaseUS is the best software for recovering files. No other tool is as simple, powerful, and intuitive. At least not at their price point.
Q: Which is the best free recovery software?
A: EaseUS is free up to 2GB, but the best real free tool is Recuva.
Q: Which is the best data recovery software for PC?
A: It's either EaseUS or Disk Drill.
Q: Which data recovery software do professionals use?
A: Large tech companies with huge data burdens rely on EaseUS, Disk Drill, or Stellar.
The Best Software For Modifying Recovered Data Files
Now that you've successfully managed to retrieve your lost data, which may contain files of varying types and images, we wanted to mention the best software for modifying recovered data files.
Introducing Soda PDF, the easy-to-use PDF modifier. Whether you're looking to edit or create a PDF file, convert your PDF to another file type or merge several, different file types into one singular PDF, we can help you make the most of your documents.
Get a taste for our simplistic yet advanced PDF editing software with a FREE download of our desktop app, or try one of our several online tools from the comfort of your web browser.
Discover Soda PDF today and simplify your PDF files your way!