Best Social Media Platforms for Live Streaming
Kanye West, James Harden, The Dallas Police Department….you after you finish this guide. What will you all share in common once you've completed this reading? LIVE STREAMING!
80% of your customers would rather see your beautiful face in a live video than read anything you write (except for this blog post, of course).
No other medium comes close to matching the excitement, accessibility, and ability to forge a deep connection to your audience more than live streaming.
Live streaming will change and has already changed everything. For example, look no further than towards the sudden rise in podcast productions or the popularity of  following a live stream on Instagram.

In this guide, we'll cover everything you need to know to get started building a thriving community quickly and 100% free. Including:
The what, how, and why of live streaming on social media (Just in case you're a dinosaur like us!)
Some WOW! Stats that will have you running to start a live video INSTANTLY
Strategies that ANY business can use to grow a community even with a limited budget
Beginner tips and mistakes to avoid
The best social media platforms for live streaming
Why Live Streaming for Business?
Before we explain, we'll let the numbers do the talking:
Everyone from professional athletes and musicians to police departments and distraught citizens in need of emergency help is utilizing live video, and for good reason.
Imagine a platform that increases the urgency of your offer or service (Which can increase sales up to 300+%) all while connecting you directly to your audience and letting them influence the content by leaving comments or asking questions.
Now imagine that this is totally free and simple enough that any business owner can use it.
Now we're talking!
All you need is a camera and an offer. Then you're set.
Even better, social media platforms like Facebook and Instagram (Much more on these 2 below) prioritize eye-catching videos in their algorithm, meaning you'll stick out from all of the political fake news and reach an even wider audience.
FAST FACT: Companies are set to invest over $100 BILLION in live video by the year 2023. Better get started now.
How to Use Live Video on Social Media
Before we get to the social media sites themselves, let's cover a few ways to use live video to crush your marketing goals.
Q&As
Instead of a generic blog or social media post – or worse, a static web page – a live video where you answer questions in granular detail or even give away secrets/tips is a great way to boost engagement, sales, and brand awareness.
Your customers want to know you care, and that you are aware of their needs/challenges. Video content has proven to be far and away the best platform for that.
Live Events
Conferences, concerts, fashion shows…they can all be streamed live to millions of eyes across the world, giving your audience a free peek into what you're up to. Or, more importantly, what they're MISSING OUT on (FOMO).
Lulu, a Taiwanese fashion brand, achieved 64% higher conversion value and an ROI of 1.6x ad-spend just from live streaming one of their events.
Telling a Story
Think about the power of telling a story through live stream. Publishers Clearing House has made a million-dollar brand from it.
Nobody would know them if they just wired millions to some random family's bank. But since they show up on their doorstep with massive checks and show commercials, they're world famous. That can be you and WITHOUT a TV budget.
Did you just sell a family their first minivan? Live stream! Did you just make a custom wedding ring? Live stream the bride's face when she sees it for the first time!
The Best Social Media Platforms for Live Streaming
Now that you know what to do and why, let's cover where you're going to do it.
There are plenty of platforms to choose from, and the best live streaming platform for you heavily depends on your audience and goals.
Here's a brief overview of the best and most highly recommended platforms for live streaming:
Facebook Live
Just like Facebook runs the world, Facebook Live dominates the social media streaming game.
Facebook Live is where you go if you want the fastest way to get the most eyeballs on your content. There are 2.4 BILLION people on Facebook these days! No other platform comes close.
It's so easy to get started, and while the camera/interface aren't the best around, they are definitely high-quality enough for Q&As, live events, and anything else you want to do.
Benefits of Facebook Live
Largest audience
Easy to get started
Real-time commenting
How to Use Facebook Live
Live streaming from your desktop is easy. Just go to post as normal and choose Live Video.
From Mobile it's even easier, simply Go Live like so:
From there, you just add a few details about your stream then choose who (Audiences) and where you want to target (You don't have to geo target if you don't want to). That's it!
Now your audience will be able to comment and react live to everything you're doing. Make sure to make it as fun and exciting as possible.
Facebook is great for longer, well-planned marketing videos.
Twitter
Twitter Live – via Periscope – is great for whacky, short-burst videos when something is especially addicting to the eye.
If we had to sum up the basic difference between live streaming on FB and Twitter, it'd be: Twitter is for what's happening immediately around you. Facebook is more about what you're thinking (Or want others to think).
Twitter Live is awesome for live events, conferences, crowd reactions, concerts, fashion shows, etc.
Benefits of Twitter Live
Twitter Live videos are instantly available on Periscope even if you don't have an account
The events stay in your timeline after they're finished
Periscope uses location data, making it extra effective for local advertising
How to Use Twitter Live
Let's just keep it simple here with this step-by-step tutorial from Twitter itself.
While you're broadcasting, you'll be able to see the number of views and hearts from your audience.
Instagram
Instagram is owned by Facebook (#WorldDomination), so the algorithm works pretty much the same. The more you update your story (The "algo" loves FRESH content), the higher you'll appear in your audience's feed.
Nearly 1.7 BILLION accounts use the "Stories" function EVERY DAY. That's a huge market to tap into.
A story gives average users a chance to interact with their favorite artists, celebs, and other public figures. But they're also hungry to interact with brands too. Check out the stat below.
Benefits of IG Live
More live videos puts you at the top of the feed
Visual medium with high engagement

Great for brands (About

33% of consumers say they are interested in a brand

after engaging with a story)
How to Start IG Live
IG Live has the best usability out of all 3 of the platforms.
Just tap the camera icon or swipe right (Hope it's a match!).
From there, swipe right again to select Live
Your followers will be notified that you've gone live. Pretty sweet!
You'll also be visible in their feed at the top, increasing engagement even more. You'll be able to see comments and other forms of engagement from users plus be able to "pin" the best comments to the top.
Twitch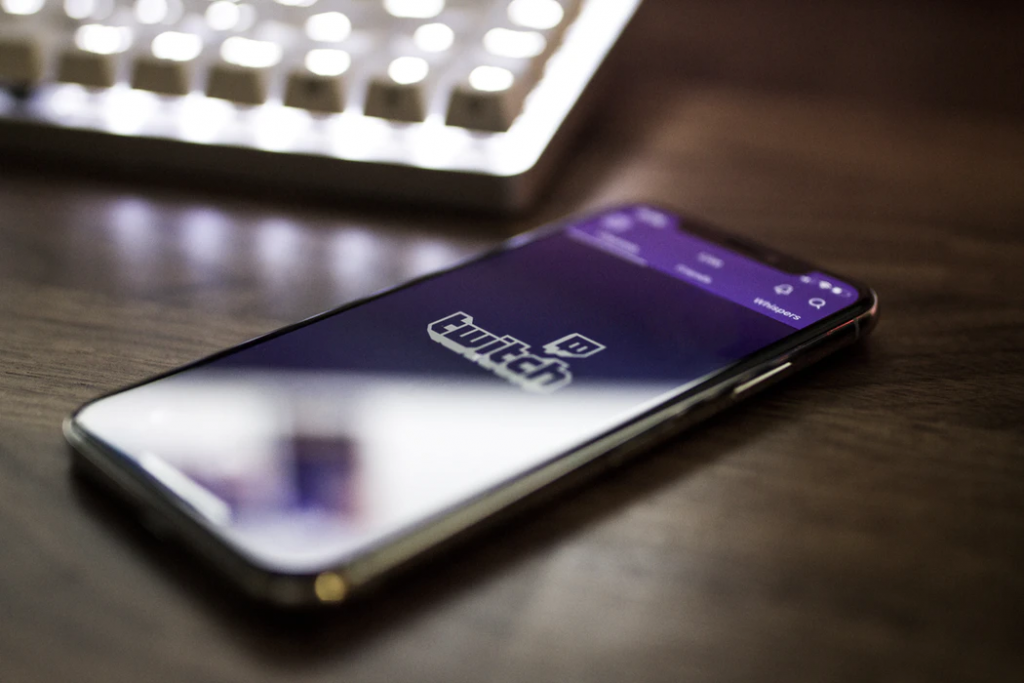 Twitch is the ultimate live streaming platform for nerds, gamers, and geeks, but it's also one of the biggest cash cows in video history.
It's very business friendly, however, so we won't go into as much detail.
Twitch has more than 15 MILLION daily active users.
Also, Twitch is a bit different than the other platforms we touched on. For one, it has dedicated channels for gamers where they stream their own game play, entertain audiences, and practice the dark arts. It isn't really a "social network" like Facebook, Twitter, or IG.
However, if you're in the gaming, entertainment, or men's fashion industries it can be especially useful. Other big name brands have also taken advantage of Twitch sponsorships like Reeses, Doritos, PSD underwear, and other "gamer" brands.
Benefits of Twitch Streaming
Highly targeted audience (81% male)
Ravenous followers
The ability to cultivate a real tribe
Bonus Sites
One of the coolest things about live streaming is that you can do it on more than one platform at a time.
Branching out into new channels might even expose you to new audiences you aren't even aware of yet.
Here are a few of our favorites:
Tik Tok
No, Tik Tok isn't just for lip syncing videos from attractive people.
Going live on Tik Tok is a lot like the other apps. Just tap go live, give it a title, and you're set. It's time to sing, dance, or whatever it is you kids are doing these days (OK, Boomer!).
Mixer
If streaming weren't cool enough already, Microsoft is now in on the game…not sure if that's cool or not.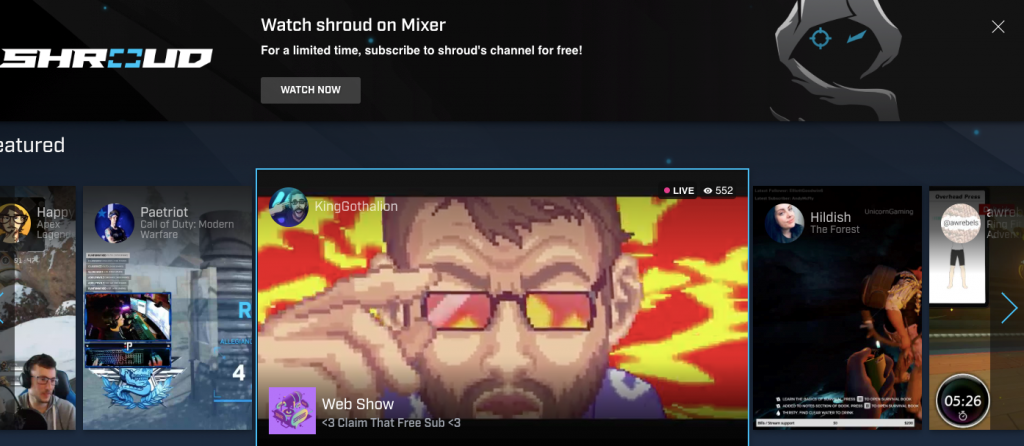 Microsoft's foray into streaming is actually awesome. Fortnite, Call of duty, Minecraft…there's everything you need to waste 10 hours of your life away without regret.
It's nowhere close to Twitch yet, but that makes it easier to gain some traction!
Live streaming on social media is the future. And it's happening now on these live streaming platforms. If you're a business, we highly recommend you get started on the major platforms – Facebook, Twitter, IG – NOW, and then slowly work your into other services like Twitch, Mixer, Tik Tok, and even YouTube after.
This is by far the easiest, cheapest, and fastest way to grow a digital presence online. So, what are you waiting for?
What To Do When You Can't Live Stream Your Documents

First off, don't panic. Your documents may not be as attractive to your audience as you are, thus it might be difficult to live stream your documents and get the viral exposure that you might become accustomed to after following our guide.
Just don't forget to give your documents the face-time they deserve, and there's no better software to give your files the face-lift or make-over they might need than Soda PDF Anywhere.
Edit, create and convert your PDF files to and from over 300+ file types. Download a FREE sample of Soda PDF or try out our web application and see how sweet we can be when it comes to making the most of your documents!