The Best Tools for Working Remotely (By Category!)
Welcome to our mega guide on the best tools for working remotely.
Fill up your mug, get your cat off the keyboard, and stop working in bed (we know you are!), because we've got the best work from home tools coming your way.
This is an awesome peek under the hood at what tools our remote teams use to be more organized, productive, and efficient at home. And guess what, it makes working more fun and easier too!
The Best Remote Work Tools 2020
Here are the best remote work tools to help you maintain your productivity in 2020:
Communication Tools
Zoom – Seamless Team Video Conferencing
Why Use It?
Multi-participant videos
Seamless setup 
FREE
Zoom is our go-to video conferencing software. It's easy, free, and accommodates up to 100 participants.
You could have a virtual company conference if you wanted to! Way before Zoom was used for social distancing happy hours (yes, this is a thing), it was the leader in business video conferencing, telehealth, and tele-education.
Now, its popularity has skyrocketed!
Slack – The Best Team Chat App
Why Use It?
Quick and easy chat
Share files
Video calls
Task management
Accountability
FREE
Slack is the ultimate chat, productivity, and work management tool. But we use it primarily for chatting and team management.
There's a reason why they say it's "where work happens."
Create different channels and add members. That's it. Now, you can chat, video call, and share resources instantly from anywhere in the world. And everything is 100% BACKED UP and all chats are saved. That way, everyone can easily catch up and no one can claim they missed anything!
Why Use It?
Free
High-quality international calling
Reliable quality for business calls
Skype is the world's most popular free calling tool. You can call anyone, anywhere in the world for free if they have an account.
And if they don't, you can make international calls to any country for a fraction of the price of a typical international call.
Need to make a business call to a team manager overseas or keep in touch with coworkers anywhere on Earth? Skype is it.
Zappy – Record Your Screen and Help Your Team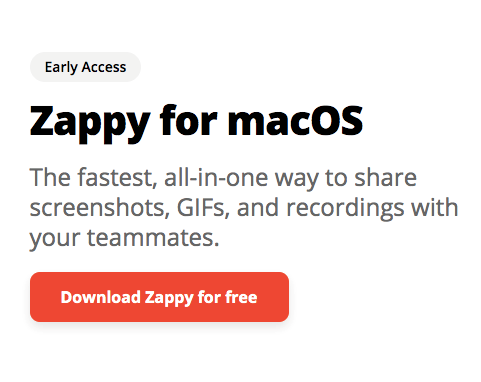 Why Use It?
Free
Quickly share screenshots, GIFs, and other recordings
Our favorite way to quickly solve issues and provide support when chat isn't enough
Zappy is perfect for visual learning and any problem that's not solvable over chat.
When working remotely, problems will arise that can't be solved by written instructions. When they do happen, everything stalls—sometimes for days.
Not with Zappy. Zappy lets you quickly record your screen, take a screenshot, or make a fun GIF to help solve an issue.
Alternative: Zappy is only for macOS. If you want the same tool that works from your browser, try LOOM.
Project Management
AirTable – Unleash Your Team's Creativity
Why Use It?
Visually pleasing task management
Tons of productivity features that eliminate wasted time
Zero in on crucial tasks in a fun and engaging way
AirtTable is the half spreadsheet, half database, and 100% awesome project management tool your team needs to unlock new levels of productivity you didn't know were possible.
This is unlike any project management software ever seen before. Blocks, fields, palettes, a cool mobile app, and more. We use this to organize tasks by priority, filter out time-wasters, and link relevant tasks to relevant people so they know what they have to do and when they have to do it.
What makes AirTable so much better than most task management tools is the multi-view feature. You can choose to see a grid, calendar, gallery, or kanban (Like Trello…coming next!). No more boring spreadsheets.
Trello – Easy, FREE Task, Project, and Team Management
Why Use It?
Simple and intuitive
Easy and effective kanban style
Free 
Visual task management makes task completion fun
Trello's classic kanban style improves your team's productivity by making task completion fun, rewarding, and easy.
It's a bare-bones, free, and easy-to-use system for project management that anyone can use. Just create cards, assign team members, color code, and attach relevant information.
Everything is simple, intuitive, and, oh, did we mention…FREE!
Why Use It?
Sync teams across the globe
No more timezone math!
Every TimeZone is a godsend for global teams. This might be surprising, but it shows you EVERY TIME ZONE at a glance so you can schedule meetings when everyone is awake.
The internet is awesome. You can message anyone instantly no matter where they are. There's just one issue:
The Earth is a speck of dust in the dark, infinite void of space. And it's pierced intermittently by beams of energy from a massive orb of burning hydrogen. Behold: night and day.
This one tool solves that cosmic existential crisis by syncing your team members up across all time zones so you can talk when light nourishes everyone's eyes simultaneously.
Writing/Editing/Content Creation – Get Work Done
G suite – Docs, Spreadsheets, Powerpoint
Why Use It?
Create docs, spreadsheets, presentations, and more
Free
Easy collaboration via link sharing
All the document creation, spreadsheet, PowerPoint, and form-building power of Microsoft but 100% FREE. Plus link sharing, collaboration, and 100% cloud-based?
Google's suite of tools is like the engine of an Escalade (do people still drive these?).
It's just as good as MS Word, MS Powerpoint, and MS Excel, just easier to use and collaborate on. That's what a remote team needs, right?
Why Use It?
Catch simple typos
Fix your grammar
Write concisely
Since your team will be writing a whole lot more than usual, you might as well make sure you're writing well.
Grammarly is an awesome tool—now with a browser plugin—that instantly catches your typos, suggests better, more powerful language, and even helps you brush up on grammar.
We use it for official correspondence with our partners as well as internal communication. Never hurts to look more professional.
Soda PDF – The Best PDF Tool in the Known Universe
Why Use It?
Secure sensitive documents
Go paperless
Use it anywhere
Make any business document editable, secure, and portable
We might be a little biased, but we think Soda PDF is the best PDF tool in history.
You and your remote team can use Soda PDF anywhere to turn your sensitive business documents into secure PDFs. Just upload your document and convert it to PDF with Soda. That's it. Now, you've got a shareable, markupable, securable PDF.
Not only that, but you can also eSign anything to make it a legally-binding contract!
Speaking of that…
Soda PDF eSign – Legally-binding contracts on the go
Why Use It?
Sign any document from any device
Legally-binding contracts
Document tracking
With eSign, anyone can sign any document from any device at any time!
That's right, you can have a legally-binding document instantly.
Just prepare a contract within Soda PDF, send it to the recipient, and be notified when they send it back.
The best part? Everything can be tracked, which will come in handy for dispersed teams.
ANNOUNCEMENT: eSign is available FOR FREE until the end of April. We want to help all remote teams suffering from COVID-19. #StayHome!
Productivity – Get More Work Done Faster
ToDoIst – The Best To-Do List App
Why Use It?
Easy to use
Free
Great interface
Simple task management
Todoist instantly makes your life more organized, giving you peace of mind and improving efficiency. We require all our team members to use a to-do list app, and most choose Todoist.
The free plan is enough for you to organize, zero in, and delegate tasks to others in your group.
It even keeps track of your progress. Once you see how much time you've saved, you'll be motivated to get even more done.
Calendly – The Easiest Appointment Scheduling Tool
Why Use It?
Seamless appointment scheduling
Free Zoom integration
Just drop a link to set a meeting
Calendly is our online appointment software of choice.
Now you'll be able to schedule meetings without needing back-and-forth email chains.
We love Calendly for one simple reason: It pretty much does all the hard work for you. Now, you won't have to remind everyone of the best times to reach you or when you're available.
Calendly tells the other person for you. You just send them a link, and Calendly tells them when you're available and schedules a meeting. Then, it lets you know your upcoming schedule.
And it will integrate with Zoom for FREE until June!
EverNote – The Best Note Taking App
Why Use It?
One do-it-all app
The easiest interface
Evernote is the best all-in-one notetaking app, and it's not even close.
It's one easy-to-access place for notes, images, voice clips, and any other attachment you can imagine. Plus, it has the best collaboration features out there (crucial for remote teams).
Then, it organizes everything into notebooks for easy search, recovery, and sharing. Now that your teams won't be right next to each other, they'll have to find a way to share and organize important info. This is it.
Tomato Timer (Pomodoro Technique) – Get More Done With the Power of Tomatoes
Why Use It?
Proven to boost productivity
Easy to stick to
Keeps everyone in-synch
We don't know why it's named after tomatoes, but the Pomodoro Method flat-out works. It helps everyone work with the time they have, not against it.
The secret? A sense of urgency.
25-minutes-on/5-minutes-off cycles make sure everyone stays fresh, motivated, and productive. This is just enough to be "easy enough to want to do," but "productive enough to still get things done,"
Even people with major focus problems can finish a tomato cycle.
Cold Turkey – The Toughest Website Blocker Ever
Why Use It?
Skyrocket productivity by blocking the most distracting games, apps, and websites
Keep employees productive with 0 extra effort
Police activity without being overbearing
Most website blockers are nice and sweet when it comes to blocking your biggest time drainers.
Not Cold Turkey.
This tool straight up turns your computer into a typewriter.
If you've got to write, analyze data, or do pretty much anything else that requires 0 distractions, get the toughest website blocker online. You won't be able to visit any distracting sites even if you wanted to.
SECURITY
IBackup – Awesome Backup Services for Small Businesses

Why Use It?
Reliable and cheap
Schedule automatic backups so you never worry
IBackup is our favorite online backup service for remote teams.
Not only is it cheaper than most backup services but it schedules automatic backups AND works on Mac, Windows, Linux, and pretty much everything else.
More than 100,000 businesses rely on IBackup to protect their most valuable data. Don't lose precious data for no reason!
LastPass – Solve Bad Password Habits 
Why Use It?
Never lose data from forgotten passwords
Stop wasting time resetting passwords
Never jeopardize data
LastPass is our favorite password manager.
Instead of having to remember dozens of different passwords (usually weak ones), LastPass creates, manages, and stores unbreakable passwords in one easy-to-use interface.
81% of breaches are caused by weak or reused passwords. Don't suffer the same fate! We require all of our team members to use a PW manager. LastPass is our favorite!
Express VPN – Secure Your Connection From Anywhere in the World
Why Use It?
Keep your connection secure
Bypass international firewalls
ExpressVPN gives your team unrestricted access to the web no matter where they are.
But more importantly, it keeps their connection safe and secure no matter where they are and what they're looking at (WORK RELATED!).
Now, whenever they access your company's resources, they'll do it safely and securely (and anonymously!).