Category Archives:
Release notes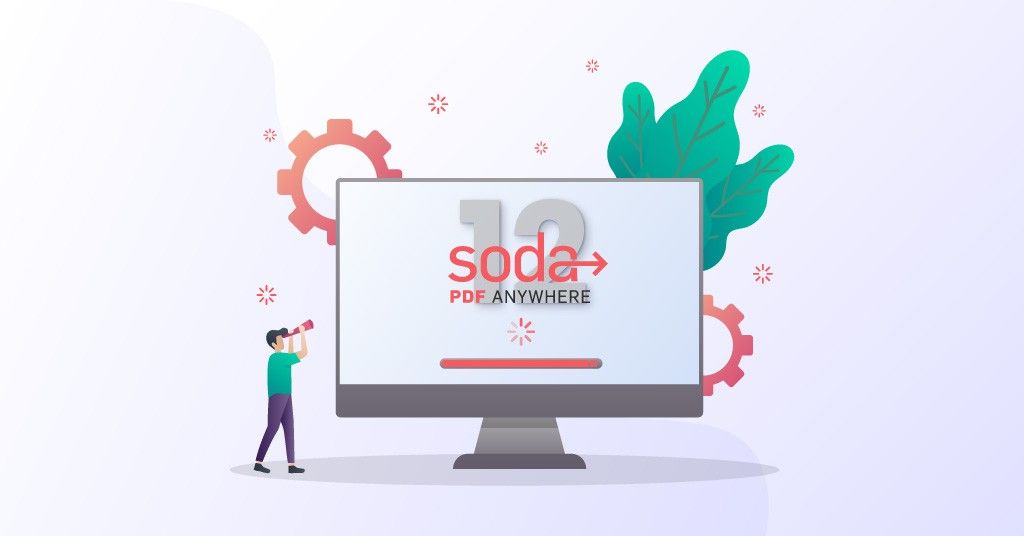 Our clients and users spoke and we listened: introducing the all-new and improved Soda PDF version 12!
Soda 12 is here and we're excited to be launching a refreshed software that puts the user at the center of their PDF experience.
Enjoy our new and improved user interface, along with improvements to our E-Sign Manager and our best Office to PDF converter yet.  Simple but powerful, Soda PDF 12 a faster software solution that's still packed with all the easy-to-use PDF tools you could ever want.
There's lots of excitement surrounding the latest version of Soda PDF, so we're pleased to provide you with the release notes for version 11.2!

Soda PDF 11.2 is the newest update to your preferred and trusted PDF software. The update contains new features, improvements and bug fixes, all directed towards giving our devoted users the best experience they could ever ask for!

So without further ado, let's dive into these release notes for Soda PDF v.11.2! We hope you'll agree with us when we say it's our best version yet!
Are you all excited? Well, you should be, because Soda PDF is coming in strong with another new release!
Some of you may have seen our sneak peeks prior to the release, but now it's time to reveal everything.
Soda PDF 11 is the newest update to your favorite PDF software. It comes loaded with new features, improvements and bug fixes, all directed towards giving you the best user experience possible!
We are most excited to announce that our Forms received a major upgrade! Read our post on our new Dynamic Forms here & check out the full specs and release notes below.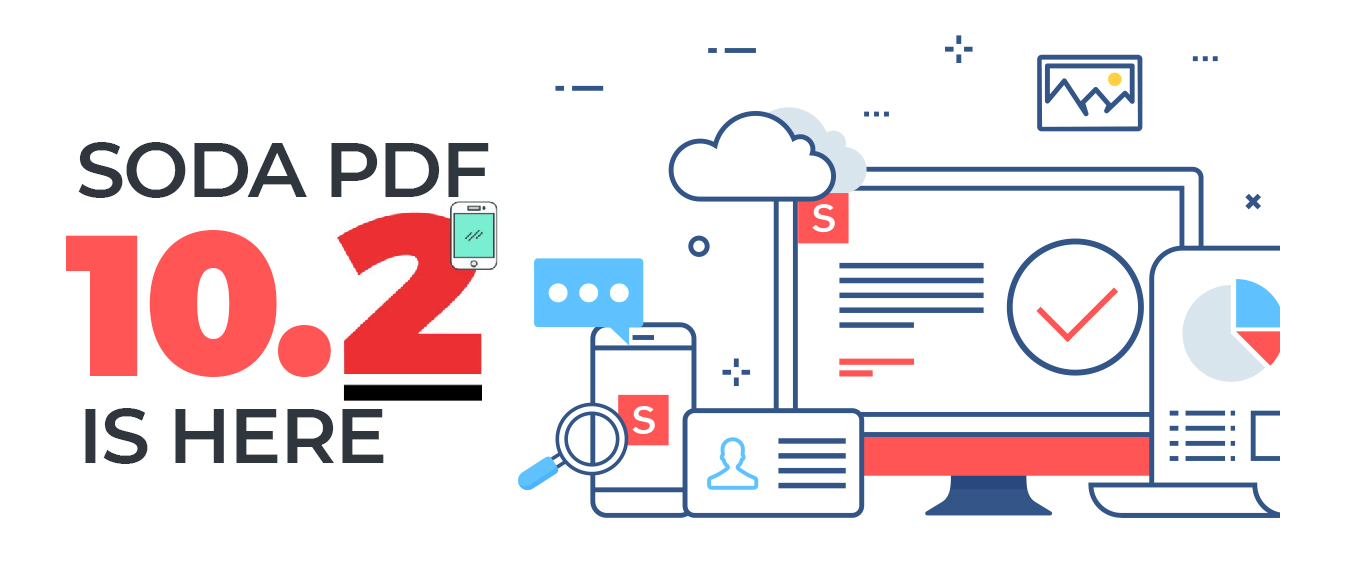 The Soda PDF Team is bringing you the good stuff – another update to your favorite PDF software. We are happy to announce the release of Soda PDF 10.2 with striking new features, enhancements, and bug fixes.
Check out the features below to find out why Soda PDF 10.2 is the best yet!
New Features
Format Painter allows you to copy font type, color

, size and style from one text item to another

Print Selection allows you to select a specific area of a page and print it.
Enhancements
Enhanced Comment Panel behavior

where you click on a comment's 'Replies #' label to view only the source comment and its replies.

Set As Default PDF Application is now available from the Help ribbon and offers a better user experience when setting Soda PDF Desktop 10 as the default application.
Improved Banner Messaging limits assist prompts to 1 per document
Disabling the Message Center from Options now removes it from the Home screen instead of only disabling incoming messages.
New Uninstall Old Applications manager helps remove

older unused Soda PDF builds.
View Full Soda PDF 10.2 Release Notes
There's more where that came from!
Click the image below to access the complete Soda PDF 10.2 release notes. This includes a full list of features, enhancements, and bug fixes. The release notes are available in English, French, German, Italian, Spanish, Portuguese, and Russian.