Category Archives:
Release notes
We're happy you're here! If this is your fist time checking us out, WELCOME!
If you're a seasoned Soda Pro, sit back, relax, and read on!
We hear you – Soda 14 includes some of our most requested updates by our users – that means YOU!
This time, we've decided to do what we're best at, and that's service! Soda 14 users can count on superior service, as well as great new updates.
We're listening. To you.
Notes! We're pleased to bring you our latest release notes for Soda 14. As always, we've made enhancements and fixes that help improve your user experience. This version of Soda will also auto-update on the main application screen. If you have any questions, please feel free to reach out to us!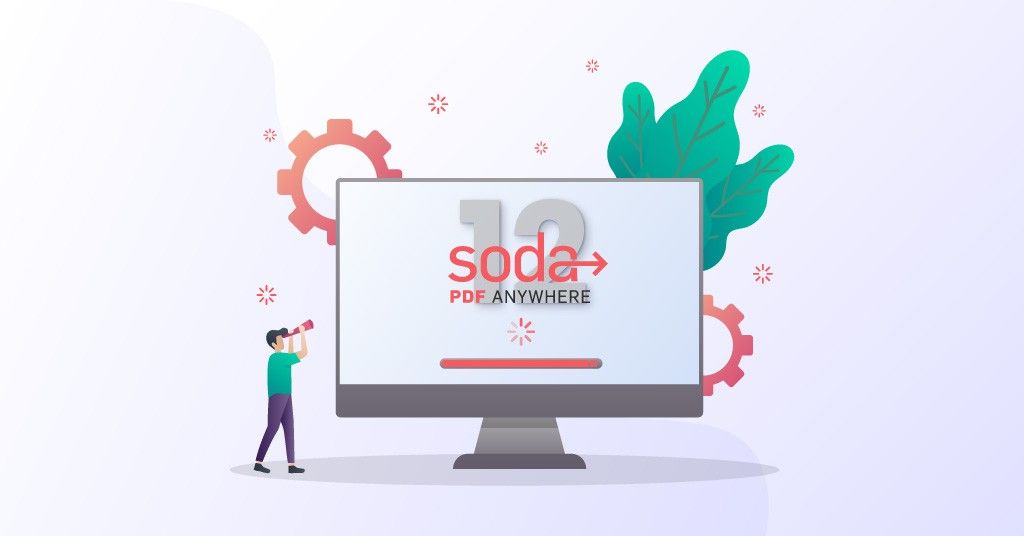 Our clients and users spoke and we listened: introducing the all-new and improved Soda PDF version 12!
Soda 12 is here and we're excited to be launching a refreshed software that puts the user at the center of their PDF experience.
Enjoy our new and improved user interface, along with improvements to our E-Sign Manager and our best Office to PDF converter yet.  Simple but powerful, Soda PDF 12 a faster software solution that's still packed with all the easy-to-use PDF tools you could ever want.
There's lots of excitement surrounding the latest version of Soda PDF, so we're pleased to provide you with the release notes for version 11.2!

Soda PDF 11.2 is the newest update to your preferred and trusted PDF software. The update contains new features, improvements and bug fixes, all directed towards giving our devoted users the best experience they could ever ask for!

So without further ado, let's dive into these release notes for Soda PDF v.11.2! We hope you'll agree with us when we say it's our best version yet!
Are you all excited? Well, you should be, because Soda PDF is coming in strong with another new release!
Some of you may have seen our sneak peeks prior to the release, but now it's time to reveal everything.
Soda PDF 11 is the newest update to your favorite PDF software. It comes loaded with new features, improvements and bug fixes, all directed towards giving you the best user experience possible!
We are most excited to announce that our Forms received a major upgrade! Read our post on our new Dynamic Forms here & check out the full specs and release notes below.