Category Archives:
Release notes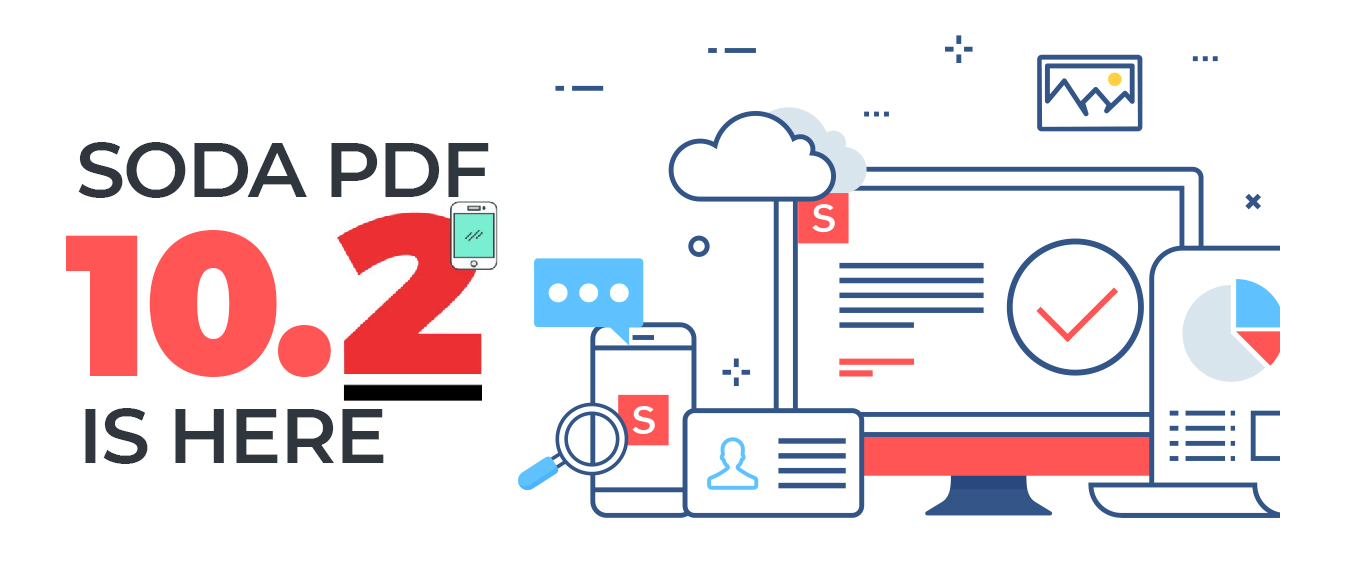 The Soda PDF Team is bringing you the good stuff – another update to your favorite PDF software. We are happy to announce the release of Soda PDF 10.2 with striking new features, enhancements, and bug fixes.
Check out the features below to find out why Soda PDF 10.2 is the best yet!
New Features
Format Painter allows you to copy font type, color

, size and style from one text item to another

Print Selection allows you to select a specific area of a page and print it.
Enhancements
Enhanced Comment Panel behavior

where you click on a comment's 'Replies #' label to view only the source comment and its replies.

Set As Default PDF Application is now available from the Help ribbon and offers a better user experience when setting Soda PDF Desktop 10 as the default application.
Improved Banner Messaging limits assist prompts to 1 per document
Disabling the Message Center from Options now removes it from the Home screen instead of only disabling incoming messages.
New Uninstall Old Applications manager helps remove

older unused Soda PDF builds.
View Full Soda PDF 10.2 Release Notes
There's more where that came from!
Click the image below to access the complete Soda PDF 10.2 release notes. This includes a full list of features, enhancements, and bug fixes. The release notes are available in English, French, German, Italian, Spanish, Portuguese, and Russian.
The next generation PDF is finally here. The standard portable document format hasn't been updated in the post-Adobe world…..until now. And it's full of rich new features, tighter security, and more real-world practicality than ever before. Let's take a look at the next step in the document revolution.
When Adobe released the first PDF 25 years ago, even they couldn't have predicted how it would change the course of business. In 2008, it was finally released to the whole world. This change launched a wave of new and exciting PDF companies (like Soda PDF!) that have changed the way businesses create, store, sign, and share vital business information.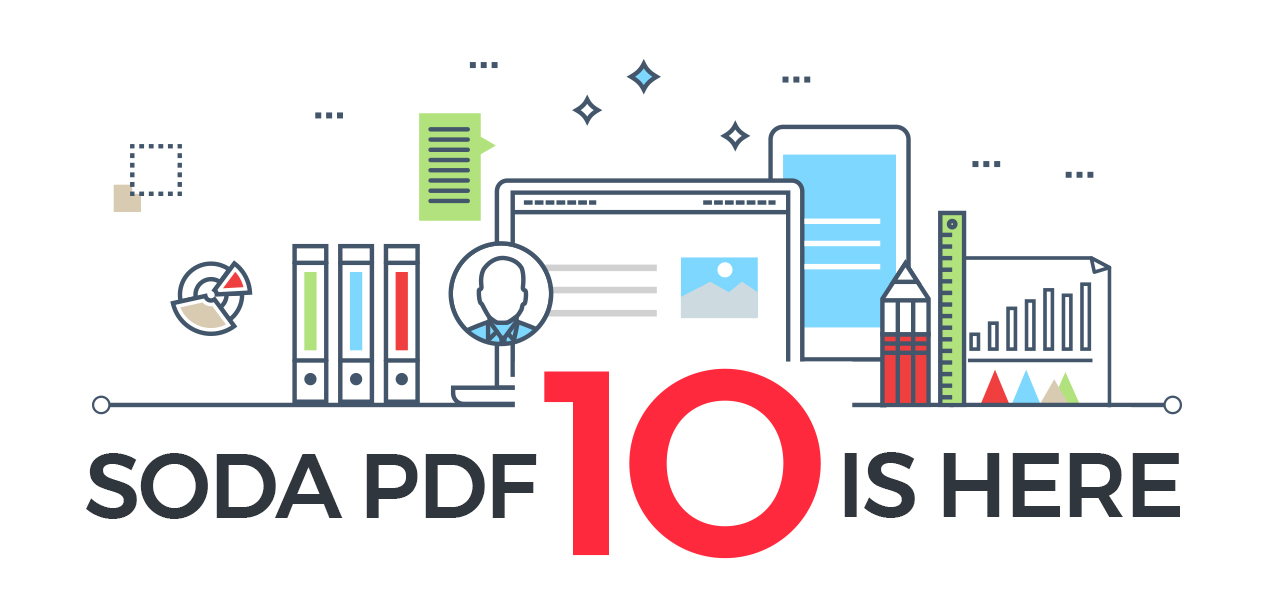 We are pleased to announce the release of Soda PDF 10. The latest version of our PDF solution comes with new features, bug fixes and enhancements focused on simplifying the PDF experience.
Key features & enhancements 
— PDF 2.0 is now supported!!!
    — You can open and save files in the 2.0 format.
    — 256-bit AES is now the only encryption level available when protecting your documents.
    — New Opacity appearance option for annotations.
    — New Blend Mode tool in the Appearance tab of the Properties panel allows you to apply one of 16 blend modes to annotations.
— New Default Properties enable you to set defaults for the appearance settings for individual PDF elements. Defaults can be applied to Form fields, Shapes and others.
— New ability to Sign Up or Sign In to your Soda PDF account using third party accounts.
— New Create from URL option to create new PDFs from websites by entering its URL.
— New Nested Replies functionality for comments to enhance the existing collaboration tools.
Soda PDF 9.3 has just been released, and it's packed with new features, bug fixes and feature improvements that will make your PDF experience a whole lot better.
Key features & enhancements
– New SharePoint integration with check in/check out functions
– Revamped home page design to quickly open and create PDF files and toggle viewing preferences
– New message center provides update details and tips & tricks
– New Custom ribbon allows you to personalize a menu with your favorite features