Category Archives:
Working with PDF
Did you recently find a new job and need help writing a professional resignation letter?
In this article, we'll show you what you'll need to include in your resignation letter, why they're important, and how you can easily create a resignation letter using Soda PDF.
First, we recommend downloading Soda PDF Desktop, a free PDF software application that you'll be using to draft your resignation letter.
But first, why should you need to write a resignation letter?
If you need an easy way to convert PDF to Excel – without needing an email address – use this PDF to Excel converter free online. Turn any PDF into Excel free online from your mobile browser or any device with an internet connection.
Soda PDF is a free PDF converter that allows you to quickly save PDF documents to Excel spreadsheets.
Turn PDF documents into editable Excel spreadsheets using Soda PDF's easy-to-use PDF to Excel converter.
With our free website-based tools like the Excel converter, there's no need to sign up, enter an email address or download any software. You can easily convert your PDF data or PDF tables into Microsoft Excel spreadsheets without headaches.

Looking for a quick and easy way to convert your PDF files to Excel format? Look no further. In this article, we'll show you how to transform your document to Excel in a flash!
How do I convert PDF to excel?
Sooner or later, if you're working with PDF files on the web, you're going to need to convert to and from PDF format.
Excel is a the go-to in spreadsheet documents, so it's no surprise that you'll need to convert PDF files to Excel spreadsheets at some point.
It's a handy way to take PDF data and display it in the Microsoft Excel file format.

People are increasingly concerned about data privacy these days. Many people who convert and share PDFs online are wondering: are online PDF converters safe? Read on to find out everything you need to know about converting documents and learn more about how safe & secure Soda PDF's online PDF converter tool is.
There is currently a huge demand for easy-to-use PDF management tools such as a PDF converter and PDF editor.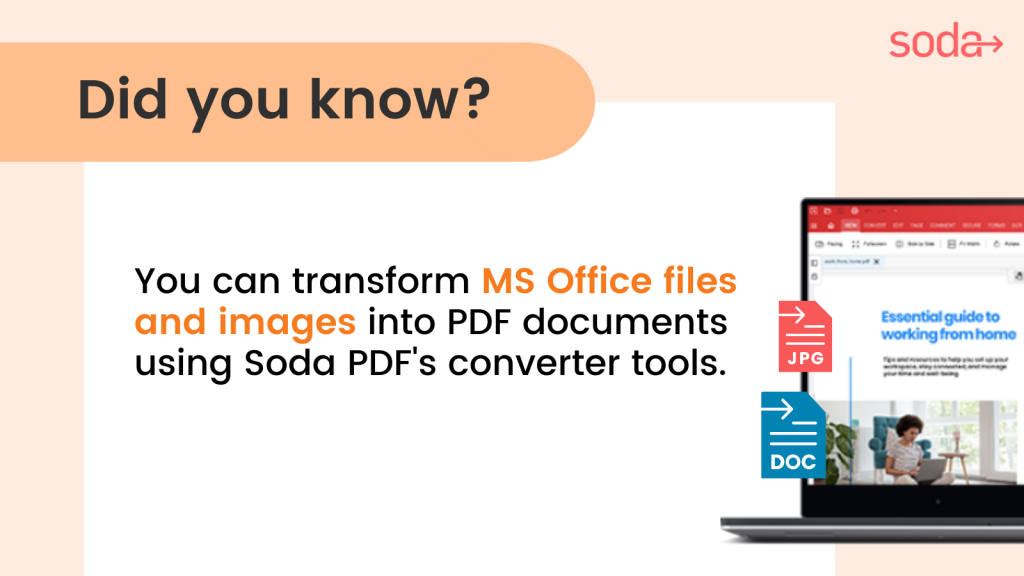 To maximize convenience, many people opt to use online PDF converters. These are usually web-based applications that handle a variety of PDF file management tasks, such as generating PDF files from other formats, adding security features such as password protection or restricting file permissions, compressing the file size, and more.