The 5 Best Cloud Storage Systems for Business | Free And Paid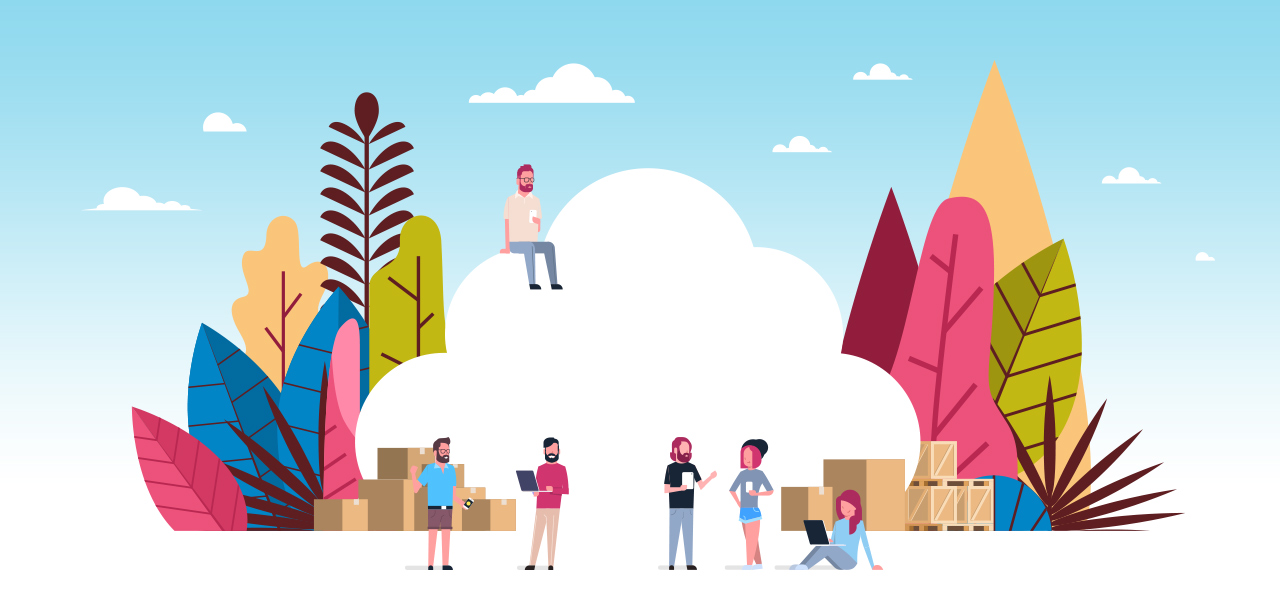 Every business benefits from using cloud storage systems. Imagine having instant access to endless scalable storage for your company for less than the cost of a filing cabinet.
The best of the best aren't just scalable—they are also accessible, intuitive, and secure. We personally tested each of these 5 cloud storage systems for business. Don't make a purchase and start migrating data without learning all of the details and seeing which one fits your business best.
What are Cloud Storage Systems?
As a business, you have endless amounts of data. On your computers, your employees' phones, scattered about on hard disks, on CDs and flash drives—it's everywhere (and it's driving you insane).
These are just a few of the benefits of moving to the cloud:
Infinite storage for pennies on the dollar
Instant access your data anywhere you're connected
Get protected by the latest security techniques without upgrading your own systems
0 time spent on managing data
Why You Can't Choose Just Any Cloud Storage for Business
Not all business cloud storage systems are created equal. Some systems are too expensive, some don't offer security, and others don't offer enough space. The last thing you want to do is start sending swaths of data to a 3rd-party only to realize it's not what you wanted. Talk about awkward (hey, can you give that back?).
We personally tested each of these and still use a few daily. They are each industry toppers for storage, security, accessibility, and affordability. Some are even 100% FREE!
Take your pick….
#1 – The Best Cloud Storage For Business: DROPBOX
Best for: Small to mid-sized businesses
Price: $12.50
Dropbox is the biggest and most established name in business cloud storage and is hands-down the best cloud storage system for small to mid-sized companies. With it, you'll store documents with ease, have access to custom integrations (for a fee), and benefit from some of the best sharing and annotating options in the industry.
The user interface is extremely simple, making it ideal for small companies that aren't super tech-savvy, but need a fast, secure, and affordable way to store and share documents.
It's highly secure, so you'll never worry about information leaking out, and sharing files from within the app is super easy (just place a file into a team folder and everyone has instant access).
Our favorite feature? Any employee can use their phone to scan and upload documents INSTANTLY.
#2 – The Runner Up – Amazon S3 Storage
Best for: Large businesses
Price: Starting from FREE (5GB)
Honestly, Amazon's S3 cloud storage is the best cloud storage system on the market in terms of functionality, but we couldn't give it the top spot for a simple reason: It's complicated.
Large companies can manage BILLIONS of objects at scale in just a few clicks, and Jeff Bezos stands behind its 99.9% durability against failure. The feature list is nearly endless (that's what makes it tough). You can tier, query, monitor, audit, and replicate any single object, bucket, or account, so if you're tech-savvy, it's a tinkerer's dream.
Our favorite part? Jeff Bezos personally arrives on a drone to deliver your membership card… not really.
# 3 – The Easiest and Simplest FREE Cloud Storage – Google Docs/Drive
Best for: Simple document, photo, and file storage.
Price: FREE – $10
We use Google Docs and Drive more than any other cloud storage system. Google Docs is perfect for basic document creation and storage, and it gives you functionally unlimited storage 100% free.
If you want more bells and whistles, you need to upgrade to Google Drive for more advanced storage options. Their $5/month plan comes with a few nice features, but the $10/month Business plan comes with professional email, unlimited space, collab options galore, and the impenetrable Google Vault.
You can integrate it with a number of non-Google business options too. All in all, the Docs and Drive 1-2 punch is a great solution for small businesses that need storage on a budget.
The Best of the Rest
#4 – Microsoft OneDrive
Best for: Large companies
Price: $5.00
Microsoft OneDrive makes life so much easier if your business does the majority of its work in Office 365.
OneDrive connects all of your Office 365 files and lets anyone work on every document from one location. As soon as you start using OneDrive, you'll be in good company—85% of Fortune 500s use it.
Our favorite feature is the productivity library. If cloud storage isn't your thing, this vast resource can teach you how to use it to your advantage and take it to the next level. It can show you how to:
Automate business processes
Auto update devices
Stay organized in Outlook
Connect with transportation crews in real time
It can even show you how to instantly pinpoint market trends that impact financial performance.
If it were easier to use for the majority of companies, it would be much higher on this list.
#5 – EGNYTE
Egnyte squeaked onto our list for its comprehensive security features and granular permission controls.
Egnyte is fully SOC- and ISO 27001-compliant and even lets you manage your own encryption keys. We really love the two-factor authentication too.
You can even monitor usage patterns for extra deep spying. All in all, it's a great storage solution for collaboration, data protection, and flexibility.
Ready to modernize your business, cut costs, and improve efficiency (and save yourself the embarrassment of buying blank CDs in 2019)? Any of the 5 best cloud storage systems for business will do… but we love Dropbox!
We confess part of why we love Dropbox so much is that it fully integrates into Soda PDF (so does One Drive and Google Drive) so you can save and open files from those systems.
Download Soda PDF now: