The Best FREE Productivity Apps for Students
We've rounded up the best FREE productivity apps for students so you don't have to feel overwhelmed by school, homework, activities, and friends anymore. Everything is grouped into sections so you can choose what you're struggling with and fix it immediately.
PLUS we give you some tips to improve your experience with each app!
There's no reason to fumble with notebooks, miss classes, forget passwords, or struggle with homework anymore. These apps will help you get your life together and get things done.

Note-Taking/Document Apps
Do any of these sound like you?
"What is the Allegory of the Cave?"

"Wait, when did the Vietnam War (**Policing Action**) end?"

"F (x) = 6 x3 − 9 x+4?!?!?!?!?"
Do you ever feel like your Bachelor's degree will basically be a $100,000 note-taking certificate? Looking for some alternatives to replace your physical notebooks? Well, there's a few ways you can upgrade this note-taking process!
Audio, video, hyperlinks, images—you're going to have the coolest notes in class. Plus, they make your notes SEARCHABLE so you don't have to fumble through them to look for answers!
Evernote – Organize All of Your Notes in One Place (Plus Audio, Video, PDF, and More)
Evernote will completely change your conception of note taking forever.
It lets you create "notes"—these can be audio, video, images, PDF, or text—and do pretty much whatever you can imagine with them:
Tag
Color code
Create notebooks
Save
Sync
Search
You'll have your entire coursework including lectures, notes, and images one click away, and it will be instantly searchable and synced to all of your devices for access anywhere at any time.
If you're still a fan of the old-fashioned way, you can get all past-meets-future and write your notes by hand with a stylus. Or, if you're really a dinosaur, you can actually write your notes by hand and upload them and make them a scan-able document (you can even annotate, too!).
PRO TIPS
You can organize Evernote just like a binder with tabs to keep that cozy, familiar feeling
Snap pictures of whiteboards to instantly save entire lectures and cheat sheets
Create "shared" notebooks for group projects so everything is all in one place
Evernote is full of features but we love how they manage to keep the interface clean and intuitive
Google Docs – Create, Organize, and Share Notes Instantly
Google Docs is like having a notebook with you in class, except you can save, search, format, highlight, and share anything you do at any time.
It comes free with your Gmail account, so you might as well be using it.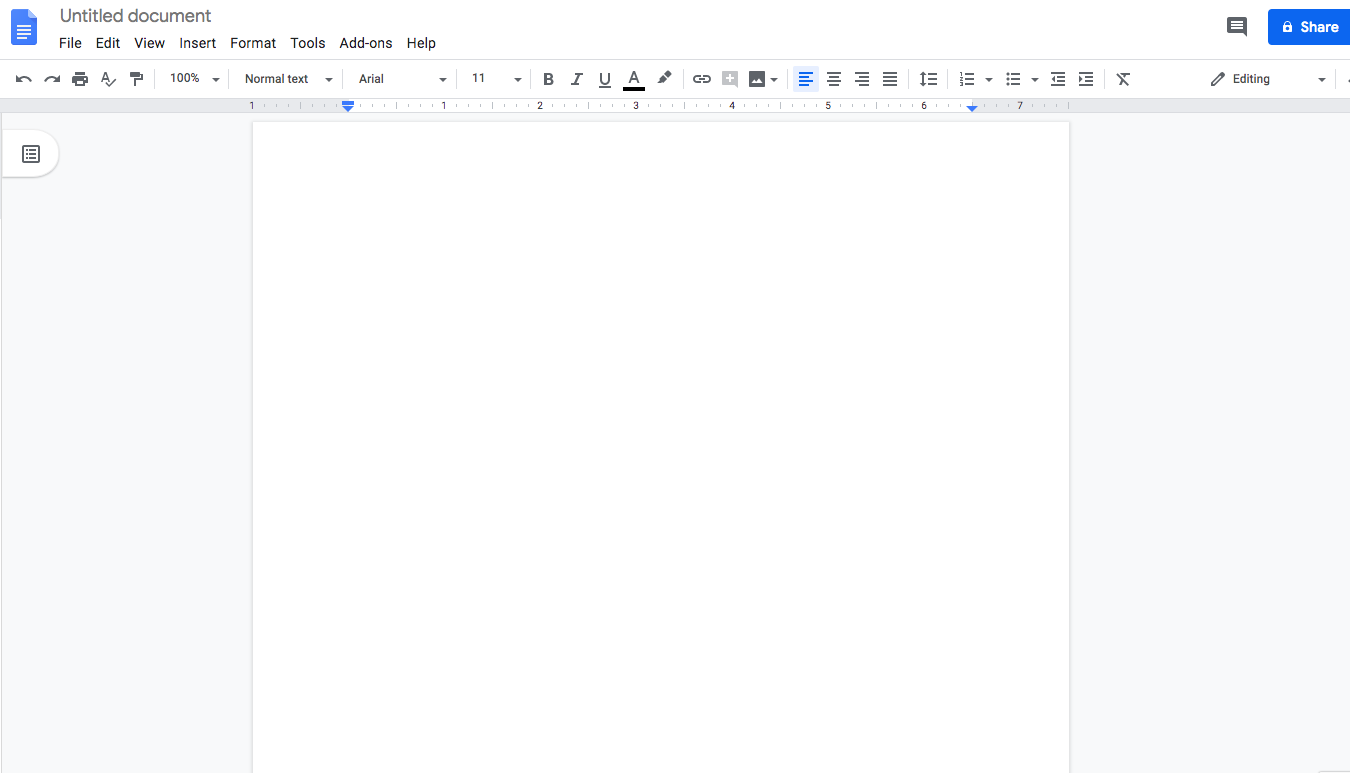 Docs is 100% cloud-based, but once you turn on offline sync you can work on it anywhere through Chrome. Now you can bring your digital notebook to class and start kicking tail.
Our Favorite Feature: Google Docs is a collaboration BEAST. Just turn on link sharing, and anyone with the link can access your doc and edit, view, or comment.
Google Docs Tips
Always create a new doc for each class to make your life easier (e.g. History 101 9/25/19)
Use the Table of Contents feature (FREE) to structure longer batches of notes
Google Docs integrates with other cool Google tools (Keep, Calendar, and Tasks)
NaturalReader – Turn Your Voice Into Notes
NaturalReader lets you work smarter and faster by transforming your voice into notes, and who doesn't speak faster than they write?
Speech recognition has shown to make professional incident reporting safer, faster, and more detailed. You should expect the same results for your notes.
It's easier to speak in more detail than it is to write, especially when you're trying to keep up with a teacher!
You can get it for Mac or Windows and the FREE plan is PLENTY for a student. It also works with Word docs, email, and PDF.
We bet you can speak way faster than you can type (watch out for typos though).
The documents come out looking like regular word docs, and there are plenty of functions in the top right.
Benefits of Using NaturalReader:
Save your hand from writing tiring notes
Speak in more detail
Take notes in "more real"-time (humans can speak faster than they write)
Share your text on social media instantly!
Time Management & Student Planner Apps
Time is the one thing you can't buy more of, so you better use it wisely.
If you're struggling with time management, missing deadlines, and procrastinating like it's nobody's business, these apps will make you more scheduled, productive, and happier.
Trello – For Group/Assignment Management
Trello is an app for students who want to start getting stuff done on time and done right.
Create, organize, and prioritize assignments in a fun, intuitive, and even rewarding way. Visualizing your workflow is the best way to stay organized and keep yourself or your #SQUAD on the straight and narrow.
More certainty and organization means less stress.
It's really easy:
Create cards
Title and color them according to priority
Add notes, details, team members, and important information to each card
Move them through each list as they're completed (e.g. work started, rough draft, completed)
Trello is basically your entire project at a glance, including responsibilities, status, documents, and notes.
Trello Tips
The Checklist feature is great for group projects so you can keep track of what still needs be done or create an SOP for all projects
Create a new board for each group project so you don't lose anything
As a personal tool, use colors to prioritize assignments and classes so you know where your attention is needed
And now look…
Todoist – Life Doesn't Have to be Overwhelming (The Best Student Planner App)
Wouldn't you like to never forget about anything ever again?
OK, Todoist won't make you Rain Man, but it's the next best thing.
You can quickly create and organize tasks according to labels and filters, then set reminders, make comments, and even sync it up with your phone or email so you'll never miss a beat.
This is hands-down the best student planner app, and it's been saving the lives of students for years.
It's perfect for:
Homework reminders
Reminding yourself to study
Class reminders
General to-do lists
Shopping lists
Supplies lists (need more pens, overpriced textbooks, etc).
Think of it like having a digital brain. And this extra binary brain can remember everything and remind your slimy animal brain whenever it forgets something (read: always).
Check out how easy it is to create checklists and how clean the interface is:
Our Favorite Feature: KARMA!
It's so much easier to get things done when you get a rewawrd. It actually makes you want to study (somewhat…).
Todoist Karma helps you stay on track, measure your karma, and keep improving (you'll want to beat your best).
Oh, and it connects with just about everything:
RescueTime & Toggl – For Students Who Ask "Where Does the Time Go?"
RescueTime and Toggl are time-tracking apps that help busy students get a handle on their time allocation.
These apps automatically track your time and display your habits in a clean dashboard. They can even block your time for you and stop you from accessing your favorite time-wasting sites so you can focus on important tasks.
That way, you know exactly how much time you're wasting on Reddit, how long you spend eating takeout, and how many minutes you sit waiting for replies from your crush on Facebook.
Just kidding…kind of.
If you want to become more productive, you first have to understand where your time is going. Both of these apps are perfect for that, and we couldn't decide which was better.
PRO TIP: Analyze your habits after a week. If you notice you're visiting the same sites over and over with no personal benefit, that's a time waster. Automatically BLOCK IT so you can focus.
My Study Life – Get Better Grades!
My Study Life is what you get if you gave your paper planner steroids.
We're talking daily and weekly rotating timetables, reminders (for incomplete tasks!), and cross-platform syncing.
The dashboard gives you an overview of your entire day along with homework tasks so you know what needs to be done and how much time you have to veg or chill with friends before it's workin' time.
One awesome feature is the exam reminder with grainy details like seat and room #.
It's not the most comprehensive tool, but for a FREE app, it's hard to beat!
Any.do – The Best Calendar App for Students
Any.do helps you DO ANYTHING (surprise!) and wins our award for the best student calendar app. It's like My Study Life, except it's focused more on task management than studying/exams.
Any.do is great for helping you achieve your ambitious goals. As soon as you download it, you'll gain instant control of your day, month, or even an entire semester.
Once you set up goals, tasks, or reminders, they're instantly at hand on your home screen so you can see what you've got to do and when. And you can even track your progress (unlike most apps) with the annoying "done or not done" binary options.
Check out the interface…
Clean, modern, super easy to read—not sure it gets any better in a calendar app.
Any.do Tips
You can turn Slack, Outlook, Gmail, Basecamp, or even Pocket tasks into Any.do tasks easily
Take advantage of the smart grocery list!
Color-code your to-do list to hack your productivity
We hope students will find these extraordinary apps quite useful as they progress in their academic careers. After all, who wouldn't want some help when it comes to productivity?
…Don't Forget About Soda PDF!
Finally, the last app that we'll recommend to students is our very own Soda PDF! Be sure to download a free trial to see why this app is one of the best when it comes to writing or presentations!
Try it today for FREE and see how Soda can help when it comes to making your essays and presentations easier to create and manage!