Highly Effective Methods That Innovative Companies Use With PDF Tools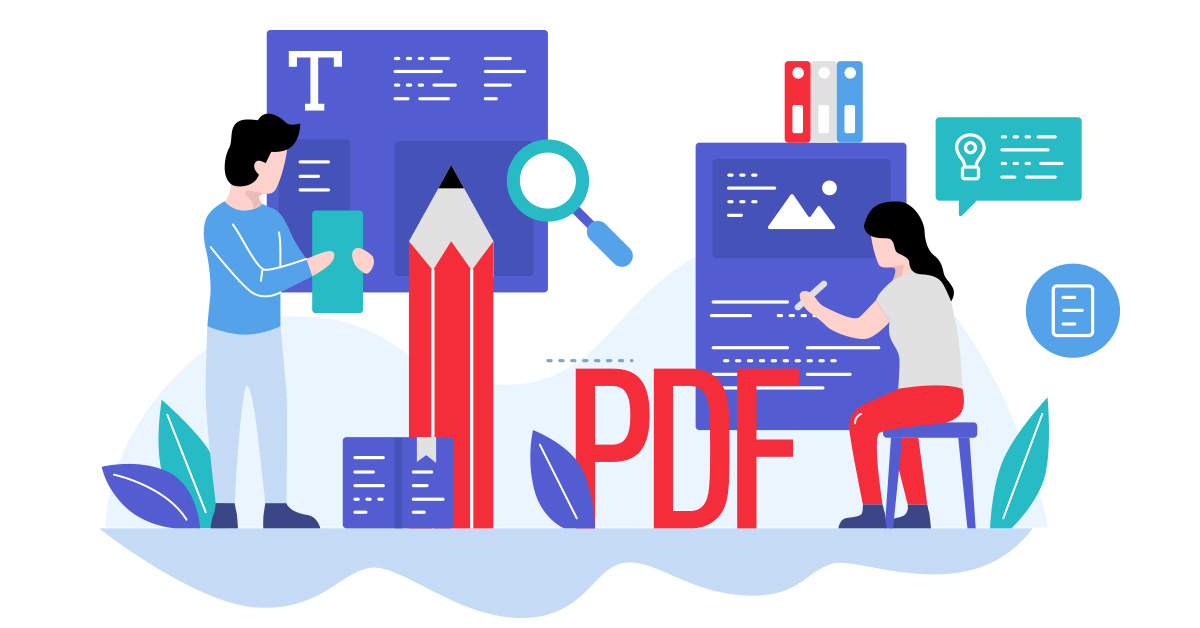 The Portable Document Format or PDF, as it is commonly known, was first developed in 1993 to make it possible for people to present and share documents with their formats, tests, and images as-is regardless of the application, hardware, and operating system they were created with. 
This format used to be proprietary and controlled by Adobe, the company that created it, until it became an open standard in 2008. Since then, many applications that help individuals and companies to work with PDFs have cropped up. 
In fact, among the most downloaded Google apps on Google Play in June 2019 is a PDF viewer, as reported by Statista. We found a presentation by the PDF Association, where they showed that more and more people have been searching for the term 'PDF' on the Google search engine over time. In relation to that, individuals also want more out of a PDF such as being able to edit it and access it anytime on any platform. 
PDF is a popular search term on Google. 
This is likely because PDF has become a universal document format that businesses anywhere in the globe adopt and accept. Beyond that, there are even organizations that are changing the way they work using various PDF tools. You can check how they do so below. 
1 – Produce mobile forms
Did you know that the average worker uses up 10,000 sheets of paper per year? Did you also know that when it comes to mixed paper products, they use two pounds of them every day? This is according to an article by RoadRunner Recycling, Inc. That is a lot of paper waste hurting the environment and your organization's finances. 
The average office worker consumers 10,000 sheets of paper annually and two pounds of mixed paper products daily.
However, you can reduce that number when you move your workflows to a digital environment, including forms. Apart from that, creating digital forms has another benefit: it lets you gather customer data on the spot and quickly, too. 
2. Productivity on-the-go
In May 2019, the most popular categories in the Apple App Store are games, business, education, lifestyle, and entertainment. Business apps have a share of 9.76% among all active apps. Meanwhile, productivity apps only have 2.71% of the share, according to a survey by Statista. 
These two statistics mean that many business people are relying on their mobile devices and tablets for work-related tasks. The number of on-the-go workers is now rising. This means employees need to access important data even when they are out of the office to ensure they are offering the right information to clients. They can do this when they are able to view the PDF documents of the organization from their mobile devices with ease using PDF tools.  
In this regard, innovative companies are leading the way because they make it easy for on-the-field employees to view relevant data wherever they are. This way, they can be productive even while they are traveling or are conducting business activities in the field. 
3. Simultaneous collaboration
In their Cloud Adoption & Risk Report, McAfee says that an average enterprise employee works with 36 cloud services actively in the workplace. Nine of them are collaboration tools, 6 are for file-sharing, and 5 are meant for sharing content. 
The high number of collaboration applications used by employees on a daily basis shows how much teamwork means for organizations. Collaboration often involves working on a project or document together. Previously, this had to be done in turns. But now, real-time collaboration is possible. This feature is also called co-authoring and facilitates the smooth teamwork between colleagues and business partners. This is what HubSpot does best–it enables people to work together with little to no delay. This is something that you can apply to your own team as well, using the co-authoring feature of an online PDF editor. With it enabled, you would be able to see who else is editing the document and what sections are they adding or modifying. 
Best of all, you can exchange notes and insights with your collaborators without having to move away from the PDF that you are working on. 
4. Support e-signature 
Electronic signatures are becoming a hot trend in business because of its convenience and security. You may have encountered this capability in any PDF online–like asking for the signature of another person or affixing your own electronic signature. 
Innovative organizations are using this technology present in many powerful PDF solutions to accelerate transactions and workflows. Since people can open it on a single application and place their signatures on it, they do not have to go through the trouble of printing a document, signing, scanning, and emailing it back again. 
5. Protect sensitive data
Adding to the previous section, the US CISA explains that digital signatures include the following security measures:
Hash function

Public key cryptography

Public key infrastructure

Certificate authority

Digital certificates

Pretty Good Privacy (PGP)/OpenPGP
With these stringent systems, you can expect that any document you create with a reliable PDF software would be safeguarded. 
Aside from those, there are other features available in PDF tools online that protect your files such as redaction and whiteout. This way, you can distribute documents without leaking sensitive information. 
And if you want to password-protect a cloud file, that is possible, too. In fact, there are organizations that utilize this to ensure that only authorized individuals can access confidential data. 
6. Process PDFs by batch
Efficiency is important for businesses in any industry because it saves time and money. That is also why you may come across multiple time management strategies for solopreneurs or for businesses of other sizes when browsing articles about efficiency online. Efficiency is not just about time and money, though. It is also important for the happiness and satisfaction of employees. 
That is why companies are exploring and experimenting with different ways to become efficient such as compressing approval workflows, automating redundant tasks, and removing unnecessary stages. 
When it comes to handling PDF documents, future-forward organizations take advantage of batch processing tools available in PDF editors and solutions. Popular features in this regard would be batch conversion, creation, and OCR. 
7. Work on multiple documents simultaneously 
Another way to improve the productivity of an organization using a PDF tool is by taking advantage of the synchronous scrolling capability and side-by-side view functionality. These features let workers handle multiple documents at the same time. This is especially helpful when the files they are working on have a similar nature or are customized versions of an existing template. 
This way, you and your employees can process many documents in a short time so you can focus your attention on critical matters. 
Working with PDF on any platform
PDF is a widely supported file format that you can work with on any desktop operating system, browser, mobile platform, or web app. With this, you do not have to limit your workers to a single device or platform when they need to access and edit documents. What's more, reliable PDF tools are now mobile so you and your employees can work on the go. 
If you are worried about PDF becoming extinct, you should cast that worry aside. As the PDF Association said in a report, it has no real competition, thus it is going to be around for a long time. 
You can download Soda PDF now and take advantage of the power of PDF.