The 6 Best Mobile Devices for Business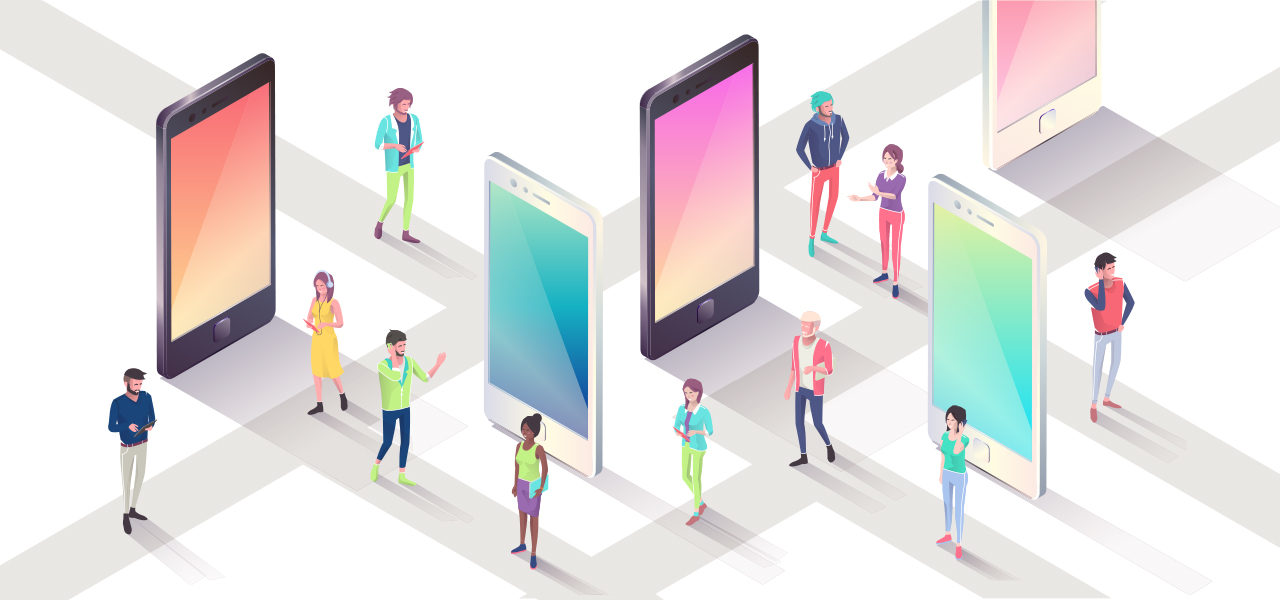 Don't rely on that iPhone 6 to send emails, chat with team members, or get any work done. We put more than 20 phones to the test to see which ones were the best for our employees during work hours. These are the 6 best mobile devices for business, made everyone more productive and made work a whole lot easier….
Business Smartphone Buying Guide: How We Chose
Smartphones aren't just for finding dates, looking at cat videos, or chatting with friends. Far from it.
Today's mobile devices are so powerful, fast, and user-friendly that it's possible to get work done from anywhere at any time (even out of the office 😉 ). But, the specs you need for a business phone are way different than those you need on a personal phone.
Here's how we chose the 6 best mobile devices for business this year:
Screen Size: You or your team members need enough space to comfortably read emails and documents, but you don't want to be carrying around a desktop computer in your pocket. We chose phones that had a big screen but could fit comfortably in your pocket or bag.
RAM: Random access memory (RAM) allows you to keep a ton of business apps open and switch between them. The more you have, the easier it is to go back and forth between apps and pick up right where you left off without annoying crashes.
Battery: You can't always be plugged in. The last thing you need is for your phone to die while you're on an important call. Smartphone batteries are measured in milliamperes per hour (mAh). The average phone these days has around 3,000. There's no simple formula to calculate how long your battery will last, but more never hurts!
OK, on the same page now? Let's get to it:
The 6 Best Mobile Devices for Business 2019
#1 – Samsung Galaxy Note 9 – The Best Business Phone on Earth
Screen: 6.4-in.
Ram: 6/8GB
Battery: 4,000mAh
We won't speak for other planets out there, but this one is ruled by the Samsung Galaxy Note 9.
It's been out long enough for the world to scope out all of the upgrades from the Note 8, and they are FOR REAL. Especially the increased battery life. The specs on this phone absolutely kill it in the office:
Huge screen
Long battery
Stephen Hawking-type memory
Up to 1TB of storage
That's just its regular specs. When it comes to business, the phone is unrivaled at the price. The S pen stylus and DeX mode (basically turns your phone into a desktop computer) make for a phone that rules the galaxy with an iron fist.
IMPORTANT: As always, just because this phone was perfect for us doesn't mean it is for you or your team. There are tons of great phones at all different price points. Check out the others on the list of 6 best mobile devices for business and you might find something that suits you better.
#2 – iPhone XS – The Runner Up
Honestly, we just love the way it looks. We're only half-kidding. This is the best iPhone ever made.
The iPhone XS is so much more than just a simple upgrade on the last iPhone model. It's a great phone for business in so many ways.
The latest game changer from Apple is faster, clearer, and more efficient than its predecessors, meaning you can get more done and use way less battery while doing it.
The screen is slightly smaller than we'd like, but the LTE graphics more than make up for it. It earned the 2nd spot for one key reason: It's camera.
The camera phone allows you to take 4k videos with ease, making it one of the best phones for a number of industries. Realtors, videographers, and visual businesses will LOVE it. It's expensive though….
Another great feature: In case you're wondering, it comes with up to 512GB of memory!
#3 – OnePlus 6 – Small Business Budget Phone
The OnePlus 6 has everything you could want in a smartphone for business—a big screen, plenty of RAM, a good camera, clean and simple interface—and all for hundreds of dollars less than competitors.
It did everything we needed it to do with no problems. The only issue was the slightly low battery life, which could be a problem for some companies on the go.
All in all, it offers a great mobile experience for cheap, so if that's your biggest pain point, this phone is for you.
#4 – The Samsung Galaxy S9 + – Great for Travel and Security
Sending an employee on the road or overseas?
Want a phone that provides heavy-duty security to go along with all of the awesome business features you'd expect from Samsung?
The Galaxy S9+ is it. Not only can the camera instantly translate more than 50 languages, but it also comes with smart recognition software to prevent unwanted access.
The phone can recognize its owner in any light even when they've got shades on. Pretty awesome. Trust us, we had a lot of fun testing it out, and it passed with flying colors each time.
The downside is it only comes with 128GB max storage.
#5 – The Huawei 20 Pro – Great Battery
Huawei might be stirring up international political trouble, but the battery on their phone is so good we put everything aside.
The screen is huge, the display is crystal clear, and the functionality is just as smooth as any of its Western (and more expensive) competitors.
The battery (4,300mAh) lasted all day in the office even with video calls, apps, and documents open around the clock.
Oh, did we mention it comes with 3 cameras?
#6 – Google Pixel 3 – Small and Convenient
It's time for our last entry of the 6 best mobile devices for business. The Google Pixel 3 is clean, powerful, and super easy to use. Not to mention it comes without all of that annoying software that bloats a phone and kills your battery.
But what we liked most was how tiny and convenient it was. It fits right in the palm of your hand for simple, one-hand usage, and it weighs in at less than 150g.
Just because it's tiny doesn't mean you can't get anything done. The screen is 5.5 inches and it's easy on the eyes.
In our opinion, the price doesn't match the features, though.
Which is your favorite in our list of 6 best mobile devices for business?
No matter which of these phones you end up choosing, you'll be able to access Soda PDF directly from any browser.