Search Results for:
how to merge pdf
Looking to split one PDF document into multiple documents in seconds? Split any PDF documents with ease using Soda PDF.
Soda PDF is an easy-to-use software solution that's packed with all the powerful PDF tools you need to overcome any document challenge or task in seconds. Whether you use our Desktop app to edit, create, convert, split, or even e-sign PDF documents, or you prefer to work with our Online application instead, Soda PDF has all the quick solutions you need in one simple document management software.
Looking to reduce file size and compress a PDF? Try it offline using Soda PDF Desktop!
Using an online compressor is easy and convenient. Most have file related functionality, such as the ability to merge, edit, sign, convert and compress documents quickly. However, these free tools all have one weakness: they all require a stable internet connection.
What if you don't have access to the internet, or are unable to upload your file? Here's how to compress PDF offline using our Desktop application:
Looking to convert to or from the portable document format? Be sure to use Soda PDF for all your document conversion needs.
Our easy-to-use PDF tools can help you quickly convert MS Office files like Word, Excel, and PowerPoint into editable PDFs in seconds!
Plus, with the fastest PDF to Office converter on the market, you can quickly convert any portable document format into a Microsoft Word, Excel, or PowerPoint file or even export it as an image, too!
Here's how to quickly convert to or from PDF using Soda PDF, the powerful PDF software available Online or via Desktop: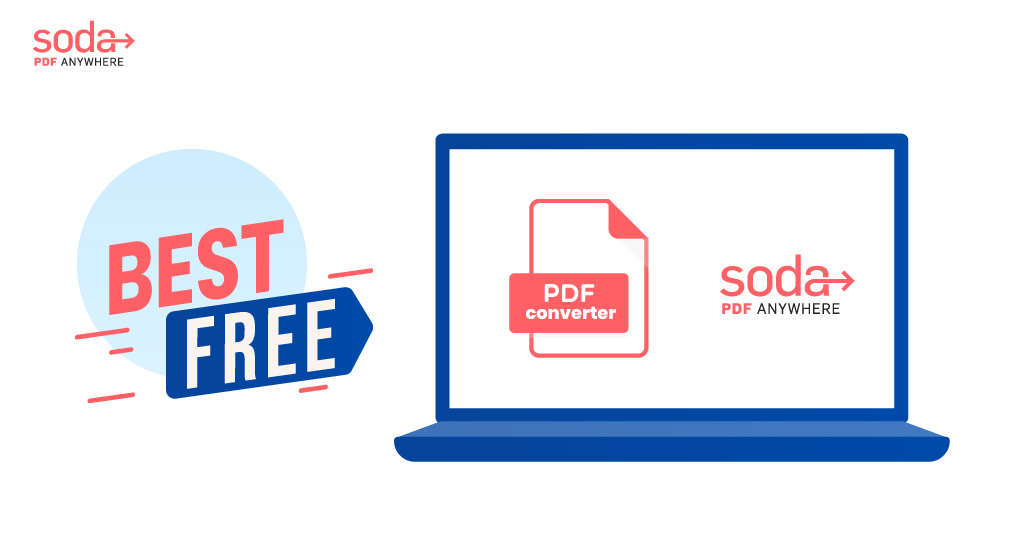 Looking to convert to or from the portable document format for FREE? Try Soda PDF's PDF Converter online tool!
Convert various file formats such as Word, Excel, and PowerPoint files into PDF, or convert PDF to these MS Office files, as an image, or as a URL in seconds.
Converting documents to or from PDFs is a simple process thanks to Soda PDF's easy-to-use conversion tool. Best of all, the format and layout of your document will remain intact even after conversion.