Search Results for:
pdf to excel
Looking for a quick and easy guide showing you how to email a Microsoft Excel document as a PDF?
You've come to the right place. In this article, we'll show you how to transform your Excel document into a PDF in a flash!
How do I email an Excel document as a PDF attachment?
Sooner or later, if you're working with Excel files, you're going to need to email your spreadsheet to someone. If they don't have Microsoft Excel, Google sheets, they won't be able to easily view the Excel document in its native format.

In this article, we'll go over the most user-friendly methods of how to insert PDF into Excel files, online and offline.
We've been here for you when you needed to convert, edit and insert PDFs into all kinds of popular file formats, from Word documents (.docx) to PowerPoint (.PPT) documents and more.
Today we're here to take you through the process of inserting PDFs into an Excel spreadsheet. This is a bit trickier, but it can still be done easily – especially if you have a little help!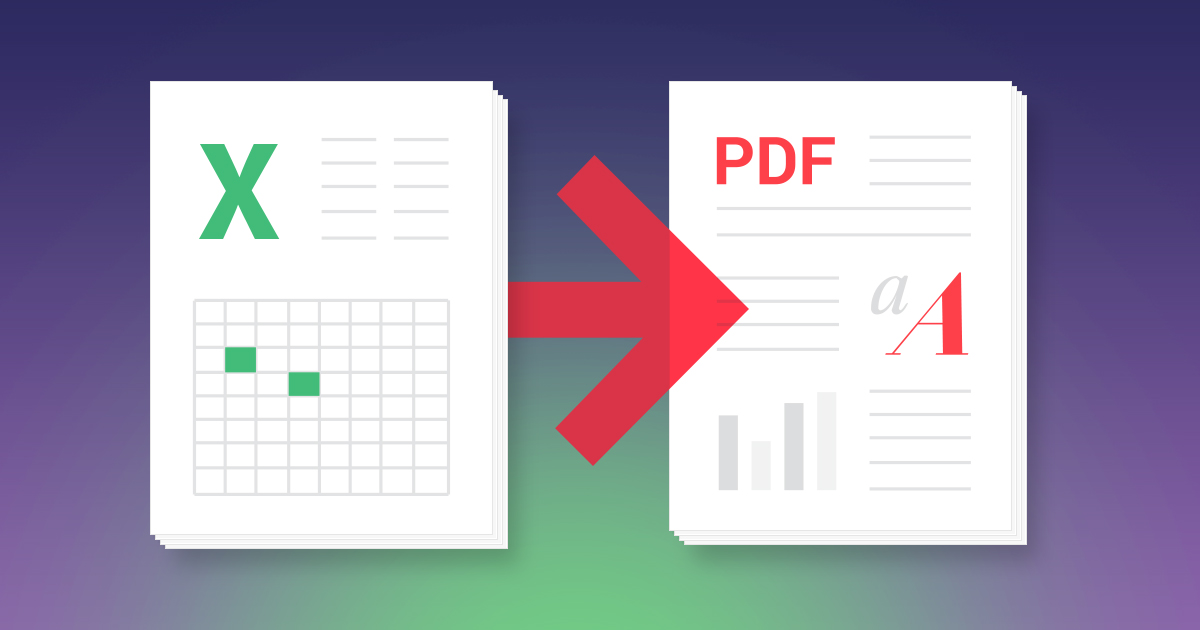 Most people probably remember playing around with graphs and equations in Excel throughout their primary and secondary school years. Little did we know that people use Excel for a variety of personal and professional tasks, from creating financial records and planning budgets, to designing weekly planners.
One of the problems with Excel is that is can be quite overwhelming. In comes PDF to save the day! Learn how to convert Excel to PDF to make your Excel masterpieces easier to save, share, and understand.
If you want to extract content from a PDF file to modify it in Excel, you must use the "PDF to XLS" function in Soda PDF. Warning: Soda PDF can export PDF to Excel if the original PDF file contains tables, only tables will be converted – images will not.
1 / You must open the PDF document that you wish to convert in Soda PDF. Soda PDF can convert one PDF document to Excel at a time, the one currently open in the main window. Click on the "Create and Convert" tab.