Soda PDF 10 release notes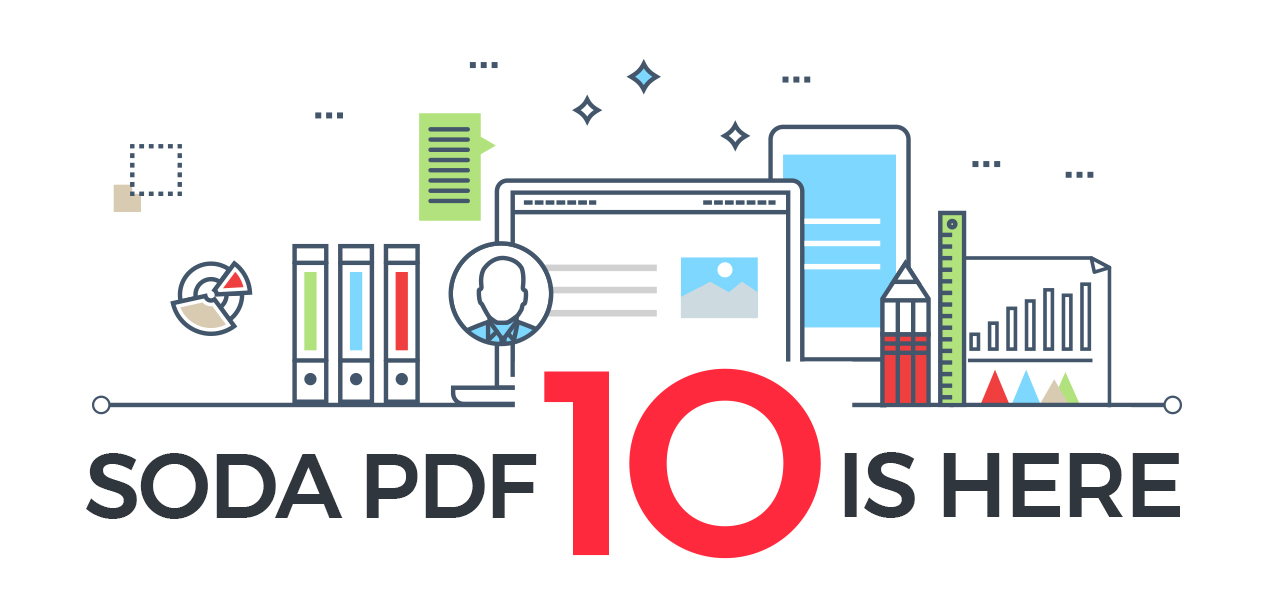 We are pleased to announce the release of Soda PDF 10. The latest version of our PDF solution comes with new features, bug fixes and enhancements focused on simplifying the PDF experience.
Key features & enhancements 
— PDF 2.0 is now supported!!!
    — You can open and save files in the 2.0 format.
    — 256-bit AES is now the only encryption level available when protecting your documents.
    — New Opacity appearance option for annotations.
    — New Blend Mode tool in the Appearance tab of the Properties panel allows you to apply one of 16 blend modes to annotations.
— New Default Properties enable you to set defaults for the appearance settings for individual PDF elements. Defaults can be applied to Form fields, Shapes and others.
— New ability to Sign Up or Sign In to your Soda PDF account using third party accounts.
— New Create from URL option to create new PDFs from websites by entering its URL.
— New Nested Replies functionality for comments to enhance the existing collaboration tools.
Click the image below to access the complete Soda PDF 10 release notes. This includes a full list of changes made. It's available in English, French, German, Italian, Spanish, Portuguese and Russian.