Soda PDF v.12 Release Notes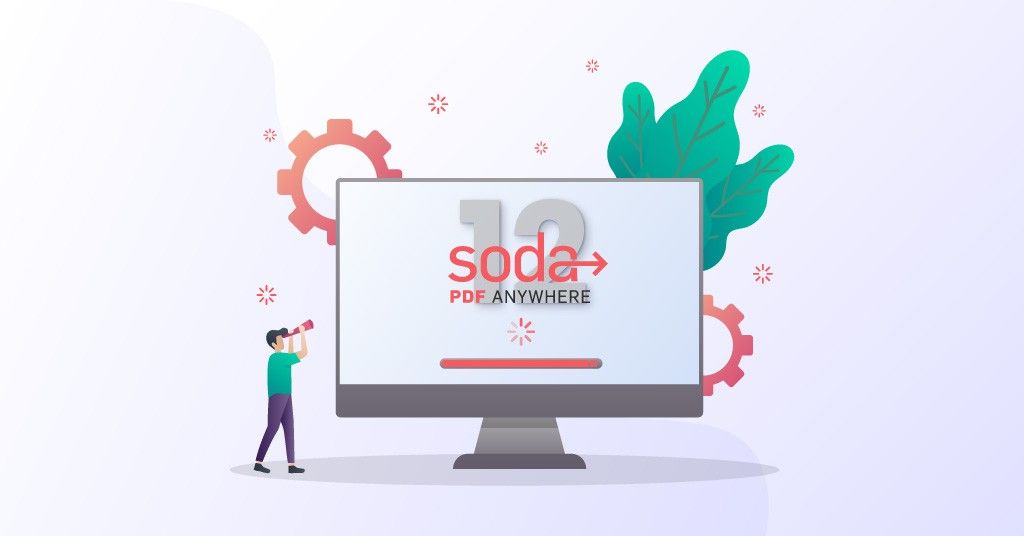 Our clients and users spoke and we listened: introducing the all-new and improved Soda PDF version 12!
Soda 12 is here and we're excited to be launching a refreshed software that puts the user at the center of their PDF experience.
Enjoy our new and improved user interface, along with improvements to our E-Sign Manager and our best Office to PDF converter yet.  Simple but powerful, Soda PDF 12 a faster software solution that's still packed with all the easy-to-use PDF tools you could ever want.
With that, here are the release notes for Soda PDF version 12 with all of the changes to our software and plans going forward.
New Features & Enhancements in Soda PDF v.12
There have been hundreds of improvements made to the software, so we encourage you to read our release notes for full details.
Here are the biggest changes you can look forward to in Soda 12:
NEW & IMPROVED! User interface & experience. Our completely revamped user interface provides a more streamlined user experience within the app. We have removed and renamed some features, most notably adding the new Pages tab and merging Create and Convert into a single module. For more on our software changes, please refer to the Soda PDF v.12 Release Notes.
NEW & IMPROVED! E-Sign interface. Enjoy the ultimate E-Sign experience for you and your signees. Use a f

loating panel to quickly place signatures, initials, and forms in your document. Our new E-Sign workflow makes managing signees easier than ever.

Sign Document, a new feature, enables

 users to add their

own signature or initials

to a document without having to go through an email signing ceremony. The new Quick Send and Advanced Send options make for a simpler e-signing process, allowing any recipient to e-sign with ease.

NEW & IMPROVED! PDF to Office converter. Our fastest and most powerful PDF to Office converter yet! Export your PDF to Microsoft Office file formats such as Word, Excel, and Powerpoint with ease. Converting to and from PDFs has never been quicker or simpler in the new Soda 12!
Changes to OCR functionality
We have made changes to our Optical Character Recognition features:
OCR Standard has been renamed to OCR Search. Soda PDF's new OCR Search feature can be used to recognize text within any image file or scanned document.
OCR Advanced has been renamed to OCR Edit. Use OCR Edit to search and modify the text contained within any image file or scanned document.
New Soda PDF Plans
We have also revamped our Soda PDF plans. Work from anywhere with one of our 360 plans and get access to our easy-to-use tools online and offline, or use Soda PDF specifically for Desktop or Online.
Learn more about our new plans and which features and services are included within them by reading our Soda PDF v.12 Release Notes document.
View Full Release Notes
Click on the image below for a downloadable version of the Soda PDF v.12 Release Notes.