Top 10 Technologies That Died in 2018
Welcome to the amazing period between Christmas and New Year's where the festivities are in full effect, and end of year lists are everywhere. We're jumping on this bandwagon with our own wrap-up. Today we'll be walking you through 10 technologies that died in 2018.
We believe in pushing the envelope forward when it comes to innovation. Over the course of 2018, there were many amazing technological feats that came to fruition. These are celebrated constantly throughout the year.
Instead of focusing on the exciting future we wanted to look back and remember. Here is our list of the top 10 technologies that died in 2018.
1- Musical.ly
You may never have heard of musical.ly. Yes, the .ly is part of their official name. Musical.ly was a social media application that let you create short videos lip-syncing along to your favorite songs.
This app was extremely popular with young people, filling in a void after Vine left us in 2016. If you've seen ads recently for an app that basically offers the same experience, you aren't crazy. Musical.ly was bought by the makers of Tik Tok.
Tik Tok is basically Musical.ly on steroids. They took the premise of the application and merged it with superior technology. While the spirit of Musical.ly will live on, the application saw its end on August 2nd, 2018.
2 – Yahoo Messenger
All of us working here with the Soda PDF team have fond memories of socializing over Yahoo Messenger back in a pre-Facebook world.
Yahoo Mesenger was one of the first of its kind. An easy to use app that let you communicate with your friends over the internet.
While this may sound like basic stuff today, Yahoo Messenger was once pushing boundaries in bridging the gap in our communication habits. The most surprising thing to us is that Yahoo Messenger was still alive and kicking in 2018, unfortunately, the app was laid to rest July 17th, 2018.
3- Spotify Running
Sometimes the first time you hear of a great idea is when you realize it no longer exists. That is how we feel when looking at Spotify Running. This is one of the cooler ones on our list of top 10 technologies that died in 2018, meaning we would actually use it today and now.
Spotify Running was a companion app for your jogging activities. As you hit the pavement, the app would detect your speed, and then play music with a BPM that matched your pace. This way, you are always running on beat.
While this amazing idea is no longer with us, we found this list of alternatives to Spotify Running that may make your runs a little more enjoyable.
4- Target Fetch
This is another piece of tech we had never heard of before doing research for this list. Unlike Spotify Running, it's clear to us how this app ended up on our list of top 10 technologies that died in 2018.
Target Fetch would have used Bluetooth-Connected stock items around your house to automatically re-order them when your supplies get low. This means you'd get stuff like smart toilet paper that would automatically buy refills (from Target) without you needing to do anything.
Imagine you are down to your last roll, and when you get home, there's a box of toilet paper waiting for you. This was obviously a move to compete with the convenience of Amazon, but unfortunately, it provided a solution no one asked for to a problem we didn't know we had.
5- Canon Film Cameras
We aren't prepared to claim that all film cameras are a dead technology, but on the 31st of May, 2018, Canon made the choice to no longer sell film cameras. While most of us have embraced the era of digital photography, there are a few purists who still love film above everything else.
Unfortunately, most major camera producers have given up selling new cameras. We were astonished that you could actually buy a film camera, that was new in 2018. While this is sad, there is still hope. A quick Google search shows that there is still plenty of inventory available on eBay.
While film cameras still exist, not being able to buy them new is a big reason it's on our list. Side note, Canon will still support your products as long as they have replacement pieces in inventory.
6- Klout
Everyone likes a good scoreboard. Klout aimed to create the perfect one for measuring online social influence. It measured your numbers across each of your social media platforms and then assigned a score to assess how popular (or not) someone is.
While in theory, this is a pretty cool idea, its success relied on an accurate way to come up with the Klout Score. Unfortunately, Klout's legitimacy was brought into question when bloggers and other creators were measured with a higher score than former President Obama. Without faith that Klout was accurate when measuring influence, its reputation took a hit. That ultimately led to its demise.
Klout officially ended its run on May 25th, 2018.
7- Go90
Verizon Communications wanted to try their hand at creating a video-driven social network for millennials. Even reading that last sentence it's clear that this was probably never going to work. Something about major corporations understanding young people just screams out bad idea.
Go90 was a combination of curated content and original series. This led to Verizon spending a fair bit of money trying to kick things off with fun and unique video content.
The main problem with Go90 is that the unique content wasn't good enough to compete with the fact that most other content already existed on other, more popular platforms.
While a youth-oriented video-based social media platform is a fun mouthful to say, on July 31st, 2018 it joined our list of technologies no longer with us.
8- Path
Path is an oldie but a goodie. While you may not know what Path is, you definitely have seen the impact of its legacy. Path was a social media site based on sharing images to a small number of friends. It never tried to compete with the big players but wanted to be used alongside sites like Facebook.
Path ended up being a victim of its own success. They introduced the extremely popular "stickers" feature you'll see in other social media messenger applications. Facebook loved what they did so much, they stole the idea and brought to Messenger.
While Path was well loved by its audience, when Facebook comes for your functionality, it usually doesn't end well. On October 18th, 2018, Path closed its servers, ending a nearly decade-long run. We salute the staying power it had!
9- Kuri – The Personal Assistant Robot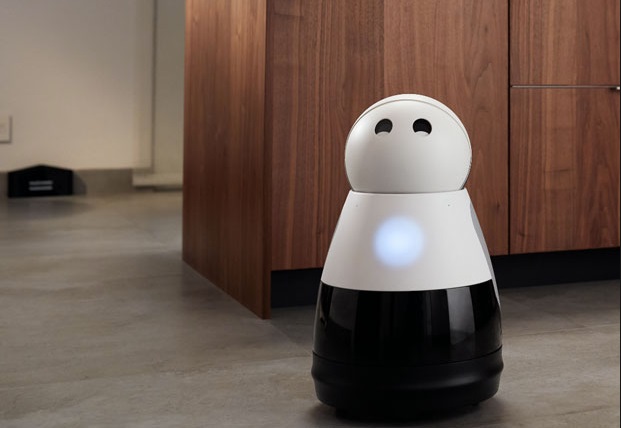 This adorable robot was supposed to be a game changer in the market of personal home assistants. While everyone does love their Amazon Echo, imagine if it could walk around and respond with an adorable robot face. That's where Kuri, your personal robot assistant was supposed to come into play.
If you have not seen Kuri before, stop reading this right now and watch this video. Now that you've seen the adorable machine known as Kuri, you can join our sorrow in knowing you'll never be able to get one. The reason Kuri closed up shop Oct 31st, 2018 is because of its price tag.
We all wanted a Kuri, but not enough for the 700$ price tag. We can rest easy knowing that while Kuri is no longer with us, there will be more choices in the future. Hopefully even cuter options (imagine a cat version).
10- OpenOffice
Technically Apache's OpenOffice is something you can still download and use. However, if you are using Windows 10 you may be in for a rough ride. OpenOffice's development was driven by volunteers in an effort to combat the choke hold Microsoft had over office productivity apps.
OpenOffice was every student's ally. It helped many people over the years work when they did not have access to Microsoft Office. Since the dev cycle was driven by volunteers, there had to be a need for OpenOffice.
When Google launched its suite of free, browser-based productivity tools, which were fully compatible with Office, the die was cast. Without the threat of monopolistic control, it became harder to rally a team behind OpenOffice.
While nothing has officially been said about its death, we can safely decree OpenOffice the last on our list of top 10 technologies that died in 2018.
Don't forget to let us know what you thought of our list.
Since we care a lot about cool tech, we wanted to encourage you to download Soda PDF and try it out.