The 5 Best FREE PDF Apps for iOS and Android 2019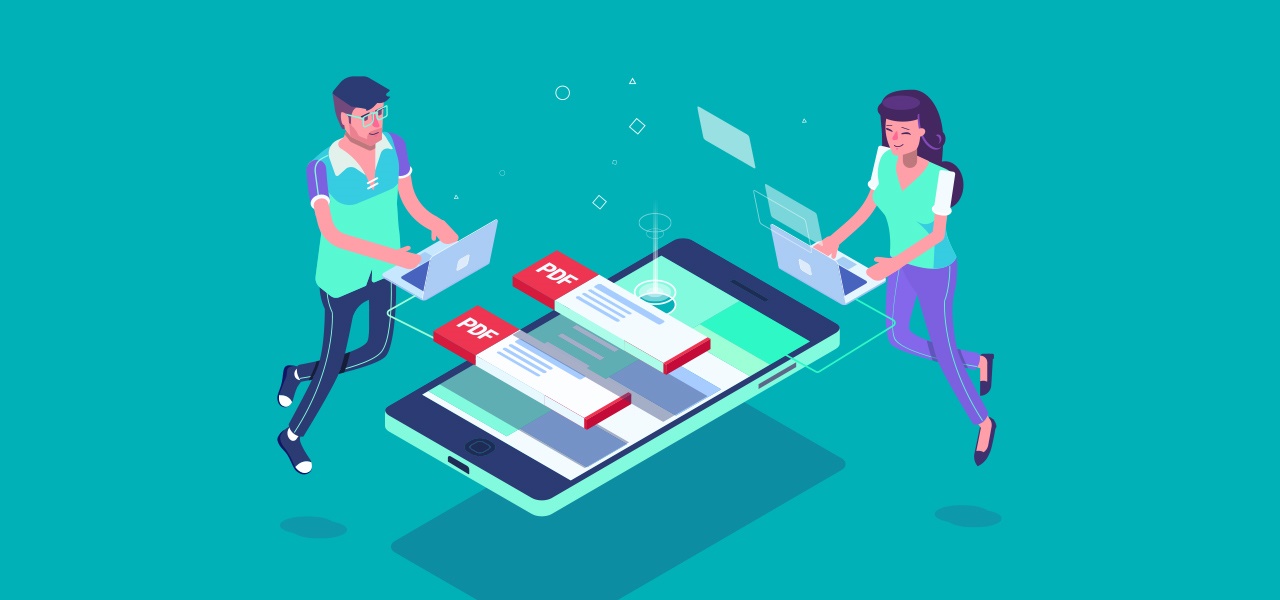 Looking for the best free PDF apps for iOS or Android and don't want to pay? We've put together our 5 favorite free PDF apps. They're all special in their own little way, so be sure to choose the one that's perfect for you (HINT: it's probably Soda PDF 😉 ).
Looking for apps that let you convert ANYTHING to a PDF on the go and annotate, highlight, bookmark, hyperlinksoda, and freeze it carbonite (sorry, Han. We had no choice.) any time you want?
Download one of these now. Not to sound bias or anything, but #1 on our list of best free PDF apps is definitely the best (though some of the others might suit your needs better. NOT)…
#1 Soda PDF Merge –
Basically the Best FREE Mobile PDF App of All Time
Soda PDF Merge lets you combine multiple files into a single PDF right from your iPhone or Android device. Photos, contracts, financial statements, the deed to the Millenium Falcon_anything that you need to start marking-up or storing safely.
It's great for business because you can create one PDF mega-package to share with clients, colleagues, or new recruits (did we mention how important technology was for attracting the best talent?).
What's really awesome about Soda PDF Merge (and why so many of our customers love it) is that it supports over 100 different file formats, so you'll never be stuck with a file you can't convert to PDF on the fly.
If you don't have it on file, just snap a photo of whichever document you need to convert and WHAM you've got a PDF.
There's one place that Soda PDF Merge shines above competitors: The Office. You can share a link with coworkers right in your email, text, or social media account to make workplace PDF'ing insanely easy.
Did we mention it works extremely fast and was compatible with Dropbox, OneDrive, and Google Drive?
#2 Adobe Acrobat –
Get the Name & Get Premium Features
Adobe Acrobat basically invented the PDF reader. And by basically we mean they actually did invent the PDF reader. Their PDF app for iPhone and Android is almost as good as Soda PDF Merge and even has some awesome premium (paid) features.
One thing we do like about their app is that it scans your phone and makes all PDF files available under the LOCAL tab. That's extremely convenient if you're using PDFs all day at the office from your mobile device.
You can do all of the cool PDF markup things you're used to – annotating, highlighting, commenting, linking – and you can even use eSign for important documents.
The best thing overall about the app though is the name and support behind it. Adobe started this all and using their app gives you access to their support and Adobe Document Cloud. Overall, it's an awesome PDF app if you ask us (**menacingly stares down the competition**).
#3 Foxit –
Lightweight & Fast
Foxit for iPhone and Android doesn't have all of the bells and whistles of other competitors on this list, but it's extremely lightweight, fast, clean, and intuitive. If all you need is a simple reader with basic functions that doesn't take up a lot of space on your phone, Foxit is DEFINITELY your choice.
One cool feature is it allows teams to collaborate on a document. It has a lot of the standard PDF features you'd expect and lets you download and upload from most storage services. Just don't expect to be able to do much more than basic functions. That's fine for most purposes though.
#4 Google PDF Viewer –
Another Lightweight Android App for Google Lovers
Google's PDF Viewer is also lightweight and easy to use, but it comes backed by the company that basically runs the world so that's an extra perk.
It won't display an icon. Instead, you will get the option to open documents using Google PDF Viewer.
Of course, the app is optimized for Android so if you're using that brand it's a no-brainer.
It handily adapts if you're reading sideways and is optimized to maximize screen real estate. Just because it's lightweight doesn't mean it isn't heavy-handed. Overall, the one word we'd use to describe it would be SMOOTH.
HONORABLE MENTION
#5 Xodo PDF Reader –
GET IT DONE
Meet the honorable mention from our list of the best free PDF apps!
Xodo is another good PDF mobile app on the market that helps you "get things done", or so they say. It's got some nifty features like form fill-in, document sync, and eSign plus it lets you turn any document into a "virtual meeting room" by sharing it with coworkers or friends.
Also, you can merge documents just like you can with Soda PDF. The interface used to be, let's say, terrible (to be polite). But they've totally revamped it and honestly it looks great. With multiple zoom, annotation, and view modes, the app is pretty complete. It even lets you print right from the browser. Definitely worth a look in our opinion.
Looking for the best FREE PDF apps for iOS and Android? Don't waste your time sifting through the glut of available apps. These 5 are the absolute best free PDF phone apps. They all serve a different purpose and appeal to different tastes, so choose the one that's best for you.
If you want the absolute best app for the workplace from our list of the best free PDF apps, then our totally, 100% not-biased-at-all opinion is Soda PDF, which you can download here for iOS and here for Android.
For a full PDF experience, download the full Soda PDF application!