How to use Custom Fonts in Soda PDF
Are you looking to play around with new fonts in Soda PDF? Maybe you need a custom font for a special project, or you need to install a font to edit an existing document. Whatever your needs may be, we've got you covered. Keep reading to learn how to use custom fonts in PDF!
Fonts can drastically change the appearance and perception of documents. Some fonts, such as Times New Roman, give off a more professional feel to your document, while cursive or hand-written fonts tend to look more personal. While most devices come pre-loaded with a variety of different fonts, sometimes you may not find one that is appropriate for the look or feel you're trying to achieve. That's why learning how to use custom fonts in PDF will allow you to further customize the look and feel of your documents and really make them your own!
Thanks to Soda PDF's intuitive, user-friendly interface, installing custom fonts into Soda PDF is quite simple. Essentially, it is done in the same way that you would install fonts into Microsoft Word.
Download a Custom Font
The first step when learning how to use custom fonts in PDF, is to actually download a custom font. There is a vast array of websites that offer an even greater variety of fonts! Some fonts are free, but others need to be paid for. We recommend Google Fonts, which offers tons of free, open source fonts, available for your use.
1.Find and select the custom font that you wish to install. For the purpose of this tutorial, we've chosen the font "Indie Flower" because it's different to any pre-installed fonts (and it looks pretty adorable).
2. Once you've found the custom font that you wish to use, you'll need to download it to your computer. Click the font, then simply click the Download button. 
3. When you download the font, it will transfer into a compressed zip folder. When you open the folder, you'll find the file with the font, as well as a text document. You'll only need the actual font file, which will normally be in TrueType font file format (.ttf).
Install the Custom Font
Once you've found and downloaded your snazzy new font, the second step in learning how to use custom fonts in PDF is learning to install it.
1.To access the font, you'll need to remove it from the zip folder. To do that, simply drag the font file to your Desktop. This will also ensure that your font file will be easily accessible.
2. You'll then need to install the custom font to your computer. To do this, you'll need to access your computer's font folder. On a windows computer, you'd find it under: Control Panel\Appearance and Personalization\Fonts.
3. To install the font to your computer, simply drag-and-drop the font from your Desktop, into the Fonts Generally, Windows will automatically install the font on its own once it has been pasted into the Fonts folder. If not, simply right click on the font file and choose Install from the dropdown menu.
Use your Custom Font in Soda PDF
When you open Soda PDF, the application will use the font list in Windows to automatically upload fonts to your program. That means that, as soon as you open Soda PDF, it will automatically recognize and install the new font. All you'll have to do is choose the front from the dropdown menu, and start typing!
Don't see your Custom Font in Soda PDF?
If don't see your new font in Soda PDF, it probably just means that it hasn't been installed into the system yet. No fear, Soda PDF is an intelligent application that does this automatically. You'll just have to restart Soda PDF to give it time to recognize and install the new font.
1.Before restarting Soda PDF, make sure that it isn't still running in the background. To do so, make sure to disable "Hibernate on Close Fast Launch." Simply go to: File > Options > General > Hibernate on Close Fast Launch > Disable. Once you've clicked Disable, Soda PDF will completely shut down when you exit the application.
2. The next step is to restart Soda PDF. Simply click off to shut the application, then click to re-open! Once Soda PDF has restarted, your Custom Font should be installed!
Embedding Custom Fonts in PDF
What exactly is embedding? Well, embedding fonts in PDF ensures that all the font information used to make your document look a certain way is stored in the PDF file, so that, no matter what fonts someone has installed on their computer, the individual viewing the document will be able to view it as you intended it to be seen. Essentially, when a font is embedded into a PDF, it allows the PDF to recognize the font, and display it as it is intended to look.
Embedding does not permanently install the font in your document, it merely allows you to view it. If your font has already been installed, like this tutorial has showed you to do, embedding it will merely allow your PDF application to recognize it.
When you learn how to use custom fonts in PDF, embedding them will be a breeze! To embed your custom font in Soda PDF, simply:
Open a blank document in Soda PDF

Select your custom font from the dropdown menu

Start typing

And voila!
Soda PDF will automatically embed your custom font so it can be displayed in its true glory!
Once you learn how to use custom fonts in PDF, you'll want to download every quirky, cute, or interesting font that you find! Don't worry, Soda PDF can handle it. Download Soda PDF to see all the ways you can use your new fonts in your documents!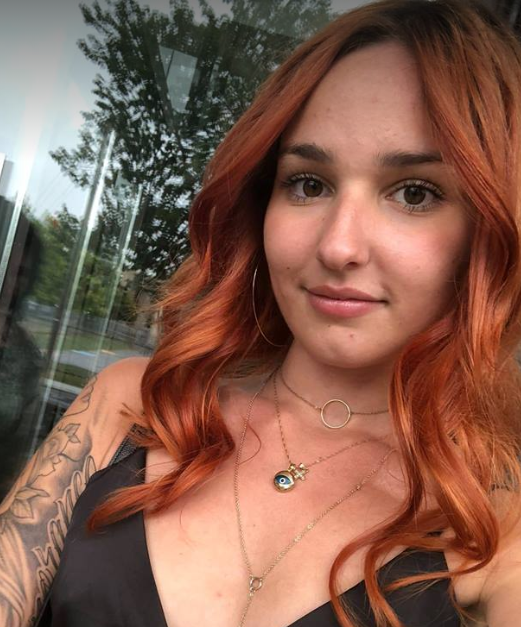 Alyssa is an English Literature graduate and the current copywriter and social media content creator for Soda PDF.