15 Most Used PDF Features in Soda PDF
In case you haven't heard, Soda PDF is the complete software solution for all your PDF needs. With a growing list of tools and functionalities, Soda PDF is constantly helping you do more with your PDF documents. But, what are the most essential PDF features that you should be using today? We're here to answer that question.
It's probably happened at least once where you've opened an application, glanced over the toolbar of features and wondered: "What do all these do?" "Which ones do I need?"
We're going to run you through the list of the most used and most essential PDF features in Soda PDF that you need to start using today!
1.Merge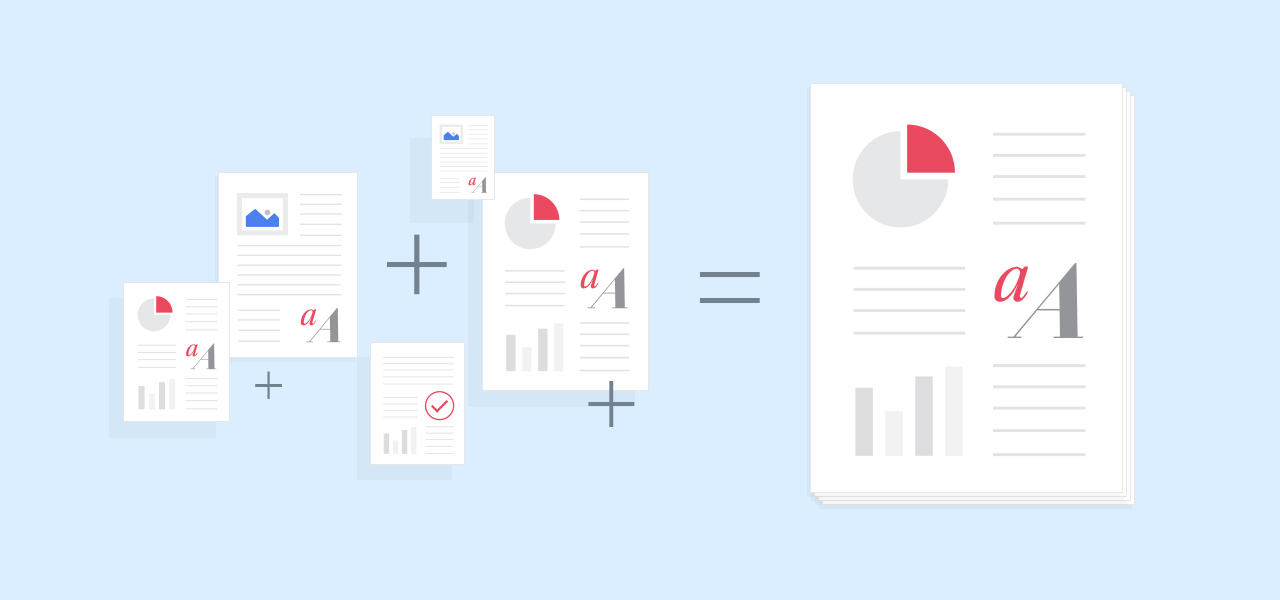 Merge definitely gets the number one spot as one of the most used PDF features in Soda PDF – and in the world of PDF in general!
Merging documents refers to the process of combining multiple documents, from 100+ different formats, into one single PDF file. If it can be printed from a Microsoft Office app, it can be turned into a PDF 
From photo collages to portfolios to creating a master volume of your favorite author's complete works, the possibilities are endless! Merging is the ideal way to keep all the documents you need in one place.
Check out our full tutorial on merging documents here.
PDF Merge Mobile Application
Soda PDF has also just released a PDF Merge application for your mobile device. Get all the merging power of Soda PDF at your fingertips!
Get it here for Apple/ IOS devices or here for Android.
2. Split
On the complete opposite end of the spectrum from PDF Merge, we have Split. As you may have guessed, splitting a document allows you to divide the pages of one PDF document into separate files.
Check out our tutorial video on splitting PDF documents here.
3. Convert
There are so many options when it comes to converting to and from PDF format. Converting allows you to turn transform PDF files into other formats.
Soda PDF allows you to convert PDFs into all Microsoft formats, images formats, and so much more!
Check out our online converter here to convert to and from even more formats!
4. Create PDF Documents
There are a variety of ways to create PDFs in Soda PDF – so you can choose the one that works for you!
Using Soda PDF, you can create PDF documents from:
Blank

Any file

Clipboard

Scanner

URL
Soda PDF also installs a "virtual printer" during installation, which allows you to create PDFs from other file types. Upon printing a document in an application such as Word, use the Soda PDF Virtual Printer to create a PDF.
You can also batch create multiple PDFs at the same time! Check out our full blog post on batch creating here.
5.Edit
Soda PDF has a range of editing tools that allow you to customize your PDF documents. You can edit text, pages, images, links and much more!
Check out our full blog posts on some of Soda PDF's editing capabilities.
6. Spellcheck
Knowing how to use Spell Check for your PDFs will help make sure you catch any unwanted typos.
Soda PDF Spell Check will identify any errors in your PDF document and then provide you with the correct spelling for the word.
Check out our blog post on Soda PDF Spell Check here.
7. Bookmarks
Navigating your way through a large PDF document can be tiresome! Luckily, you can add bookmarks to make the process easier.
Create electronic bookmarks to let a user browse a file by clicking on the topics they care about. Each bookmark entry can be programmed to bring the reader to a specific page.
Check out our blog post on creating bookmarks here.
8. Format Painter
One the best time savers out there is the famed "Format Painter" tool.
This tool looks at how text is currently formatted, then applies that formatting to other text in your document. Learning how to use the format painter for PDF is a key tool to make you more efficient.
Check out our full tutorial on the Format Painter here.
9. Forms
Soda PDF allows you to add a variety of different form fields and buttons to your documents! Add check boxes, radio buttons and much more to help you make your document interactive.
Create your very own checklist, create customizable buttons, or allow individuals to choose from a list of pre-set options using a Combo Box. The options are endless.
Click here to check out our blog post on customizing form fields appearance!
10. Markup Tools and Comments
Gone are the days of printing out your documents and using an actual highlighter to highlight important passages. Applications like Soda PDF are now equipped with markup tools, including highlighting, underlining, and strikethrough so you can annotate your documents virtually!
One of the most useful PDF features used for annotating is the sticker note, which allows you to insert your personal comments anywhere on your PDF. You can add comments, answer other people's comments, and view them as a message thread. You can even hide the comments altogether if you don't want them to clutter your page.
11. E-Sign
Collecting legally binding virtual signatures has never been easier! 
Soda PDF E-sign allows you to choose documents, add signature fields, choose signers, and send your documents to be virtually signed. You can even track the progress of your documents from the Soda PDF E-Sign inbox.
For more information, check out our blog post on electronic signatures here or a tutorial on Soda PDF E-Sign here.  
12. Password Protect
Use Soda PDF to set a password on your document to protect the content of your PDF and ensure that you won't have any unwanted peeping toms!
Every time someone tries to open your file, they'll be required to put in the password!
13. Permissions
You can protect your PDF using different types of password-based restrictions.
In Soda PDF, you can set protections to restrict access to the entire document, or specifically to certain actions, such as preventing the extraction of pages or the editing of the content in the document.
You can also limit access to certain capabilities, like only allowing users to create, insert, or delete pages. In some instances, password-secured permissions within documents only allow users to fill in forms and can prevent individuals without passwords from copying or printing text.
Check out our blog post setting document permissions here.
14. OCR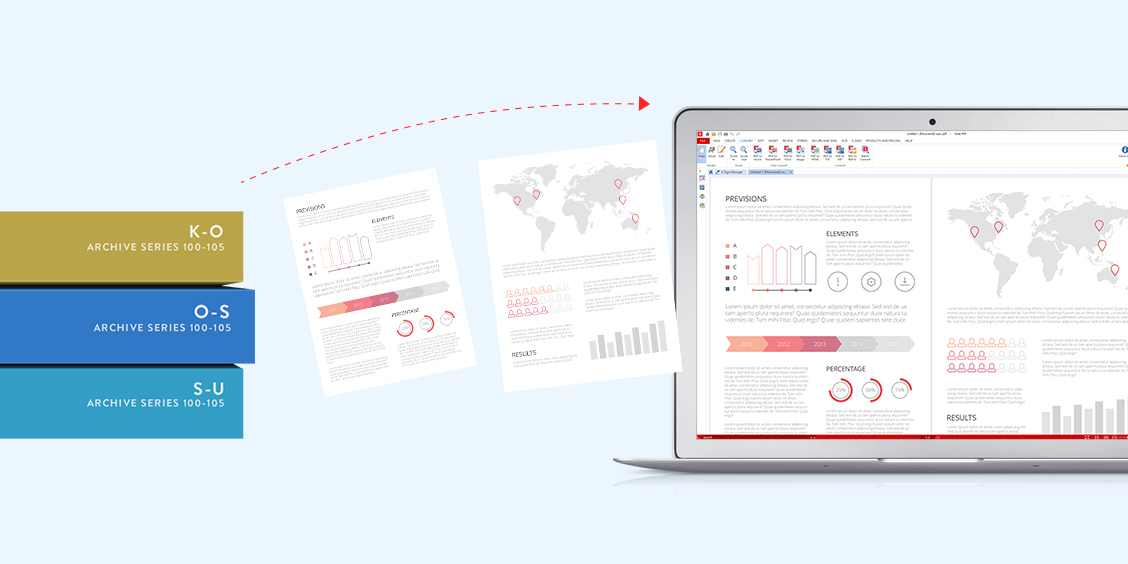 Optical Character Recognition (OCR) is one of the most advanced PDF features around! It allows users to transform scanned documents and images into editable PDFs. It is the perfect tool for digitizing paper documents and creating a paperless workflow!
Essentially, OCR technology scans and recognizes the text within images and scanned documents, so it can be edited, saved and shared.
Check out our tutorial on using OCR here.
15. Set as Default PDF Application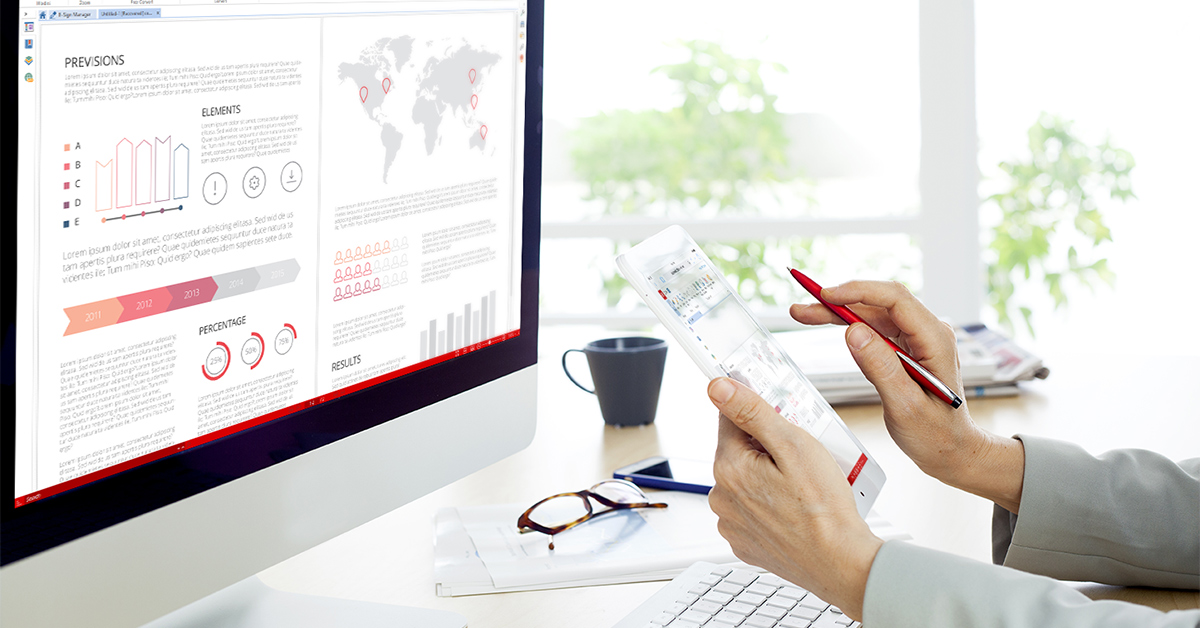 Setting Soda PDF as your default PDF application ensures that you're getting the most out of your PDF documents. No matter the task, Soda PDF will be there to help you through.
Whether you need to read, edit, convert or sign, Soda PDF has all the PDF features you need.
It's now easier than ever to set Soda PDF as your default PDF application right from the Help ribbon.
Try all these amazing PDF features out for yourself by downloading Soda PDF today!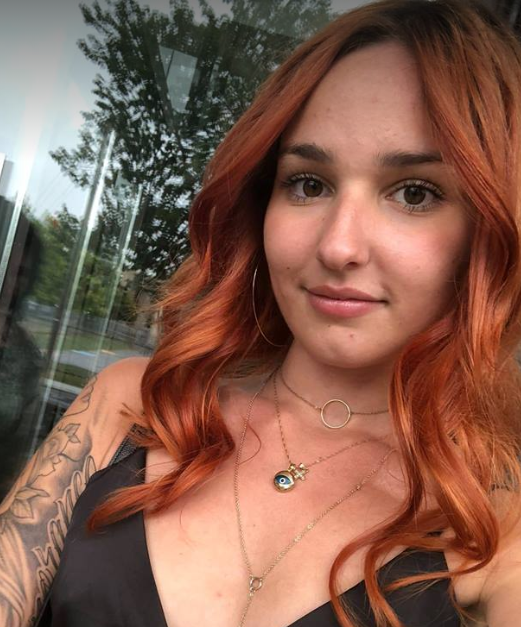 Alyssa is an English Literature graduate and the current copywriter and social media content creator for Soda PDF.