How to Unlock PDF | Password & Security Restrictions
PDF documents can be secured using many different types of security restrictions – from setting a password to access a document to restrictions limiting all editing capabilities for document viewers. The ability to protect your important files and control who interacts with them, and how, is what makes PDF the ideal format for business contracts and legal documents. It's also perfect for securing your electronic diary! But when you need to share your files, sometimes you need to know how to unlock PDF as well.
While securing your PDF can help protect it, it can also make it more difficult to distribute. Throughout this post, we'll be showing you the different types of protections and restrictions you can place on your PDF document, as well as how to unlock PDF to enable you to share your document, without being required to share your password. Learning how to unlock PDF is also useful in order to remove password protected restrictions, such as restrictions on editing, sharing, or creating capabilities.
Unlock vs Crack PDF
Despite what many people may believe, there's a difference between unlocking a secured PDF file and cracking it. The main difference is, once is completely legal, while the legalities behind the other are a little bit fuzzy.
Unlock PDF
Unlocking a PDF refers to the process of removing the password protection from a PDF file. You may require a password to open and view the document, or to access certain permissions such as editing, printing, and sharing. Essentially, learning how to unlock PDF allows you to share your file, without sharing your password.
To unlock a PDF file, you need to know the password which was set to protect it. You cannot unlock a PDF without the magic password!
Crack PDF
Cracking a PDF essentially refers to the process of breaking into a password-protected PDF, without using the password. It used a brute-force type of attach which attempts to identify the password or force open the document. This process can be time-consuming, and more legally ambiguous.
If the document is protected by a password, there is generally a reason for that. Whether the document contains sensitive information or is just personal for its owner, the security of the document should be respected. If someone wants you to access their document, they'll provide you with the password. If they don't provide you with the password, then forcefully obtaining it could be considered a breach of information. Due to the possible negative uses and consequences, PDF cracking is not offered by Soda PDF.
Password Protection vs. Secure Permissions
Your document may have been protected using different types of password restrictions. Some protections restrict access to the entire document, or specifically to certain actions, such as preventing the extraction of pages or the edition of the content in the document. Others limit access to certain capabilities, like only allowing users to create, insert, or delete pages. In some instances, password-secured permissions within documents only allow users to fill in forms and can prevent individuals without passwords from copying or printing text.
Soda PDF offers all of these options!
Password Protection
You can set a password on your document to protect the content and ensure that you won't have any unwanted peeping toms. Every time someone tries to open your file, they'll be required to put in the password. You can choose who to trust with the magic password.
Secure Permissions
You can also set a password to restrict user access to certain permissions. Maybe you want to allow someone to view your document, but not be allowed to edit it.
When you click on the Secure Permissions button, you'll be able to enable or disable certain permissions from the window.
You can choose the changes that a viewer will be allowed to make to your document. This way, you can control the way others interact with your document.
The permitted changes include:
Any Except Extract Pages
Creating, inserting, deleting, and rotating pages
Filling-in form fields and signing
Commenting, filling-in form fields and signing existing signature fields
You can also restrict the majority of editing features, by limited interactions solely to viewing, reading or copying. To do so, click either of the boxes stating:
Enable copying of text, images and other content

Enable text access for screen reader devices for visually impaired

How to Unlock PDF
Soda PDF offers two main ways to unlock PDF. You can unlock your PDF through Soda PDF Desktop or Online application, or using the online Unlock PDF tool.
Unlock PDF using Soda PDF Desktop or Soda PDF Online
The first step is opening your password protected document. When you open your document in Soda PDF, it will prompt you to enter the password. Enter the password and click OK.
2. Once your document is open, visit the Secure and Sign tab and click the Password Security
3. A box titled Change Password will pop up which will allow you to either change your password or remove it completely. To unlock PDF, simply uncheck the box indicating "Require a Password to Open Document" and the password protection will be removed.
Unlock PDF Online
Soda PDF offers a range of free online tools for all your most common PDF needs. Among these free tools is the Unlock PDF tool, which allows you to remove the password from a password secured PDF. You can find the tool here.
The first step is to upload a password protected PDF. You can do so by uploading a file from your computer, or through a cloud storage service like Google Drive or Dropbox. You can also just drag-and-drop your file into the box.
2. Next, you'll need the password required to access the file. If you know the password, type it into the designated field and press UNLOCK.
3. The tool will then proceed to remove the password protection from the document so it can be viewed and edited without requiring a password. At this point, you can just download your unlocked PDF to your computer.
Now that you know how to unlock PDF, as well as all the types of security restrictions offered by Soda PDF, you're equipped to ensure that your most important documents are kept safe!
Soda PDF is the perfect software for keeping your documents secure! Set restrictions or passwords on your important documents to keep out unwanted visitors. Try it for yourself!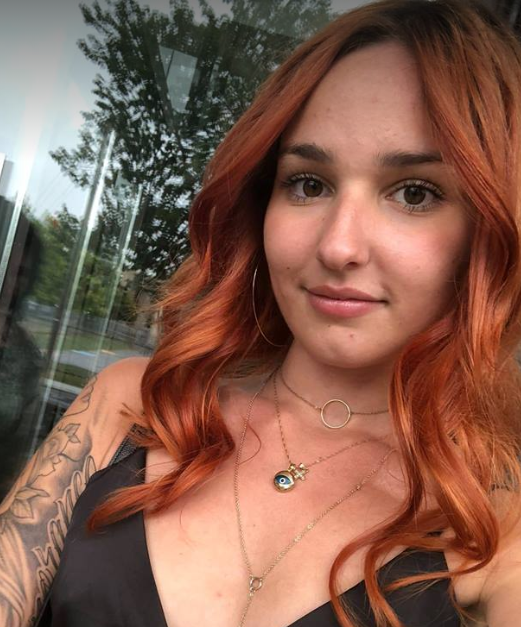 Alyssa is an English Literature graduate and the current copywriter and social media content creator for Soda PDF.