Rummaging through your paper documents can be a hassle, not to mention time-consuming. So where does OCR fit in? Simple – this advanced technology will help you digitize all your files so you can access them directly from your computer.
Our infographic will explain what OCR does exactly and how it works, plus it offers a step-by-step guide on how to use it so you can try it out for yourself. We've also included a list of all the benefits you'll enjoy by digitizing your paper documents, including saving time and resources, quickly finding keywords, decluttering, and more.

Optical Character Recognition Overview: How OCR Works
Optical Character Recognition (OCR) is an advanced feature that allows users to transform paper documents and images into editable PDFs. This can be done with the use of a scanner, and with OCR features that can be activated once a document has been successfully scanned through a PDF application such as Soda PDF.
The goal is to transform a picture of a text into the text itself. What does this mean? Imagine you have an image containing words (e.g. a JPEG of a restaurant menu). With OCR software, you can scan the image of the restaurant menu and transform it into an editable PDF document. In other words, you will be able to modify the text that was previously a static image.
Are you looking for some smart tools or tips to make your social media planning easier?
Well, you've come to the right place! We reviewed the top 5 social media management tools for you. See which ones we recommend you use for scheduling posts, tracking campaigns, and much more!
Ready to review the top 5 social media management tools? Here they are:
The best Social Media Management tools
5. Falcon.IO
Looking for a simple and straightforward social media management platform? *Falcon swoops in.*
Falcon.IO is probably the easiest tool to use if you need a centralized platform to work on your social posts. You can schedule posts across multiple channels, check on the performance of your campaigns, and manage all of your social media accounts on their easy-to-use interface.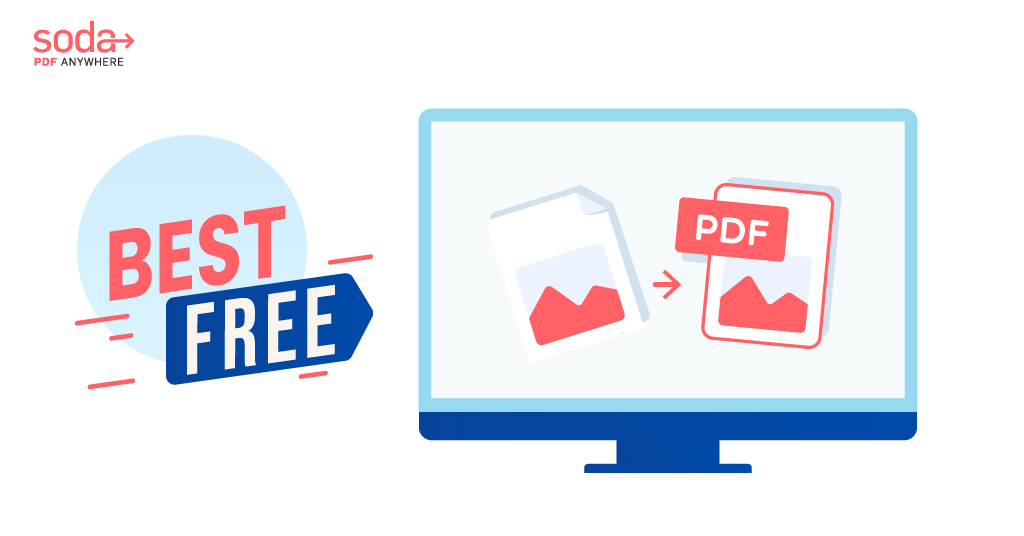 Looking for the best FREE JPG to PDF converter? We've got you covered.
Get FREE access to the best JPG to PDF converter of 2021: Soda PDF!
Looking to convert your JPG files into PDFs? You'll need a JPG to PDF converter. When it comes to a simple task like converting images, in this case a JPG to PDF, most people are looking for a quick, easy solution that's also free to access. So they hop on Google and type in "How do I convert JPG to PDF" or "convert JPG to PDF for free" or even "JPGs convert to PDF file."