Category Archives:
How-to tutorials
In our first entry on this series, we covered how to create the content that makes up your podcast. This is a fantastic starting point, and we recommend checking out that article before reading this one. You may be wondering what comes next, this time we're covering what happens after you make a podcast: publishing audio podcasts.
We'll walk you through the different things you need to consider so you can get your work out to the world. People can stream podcasts on Spotify or iTunes and these systems don't charge you to have your show available. The catch is that you cannot post your podcast directly onto those platforms.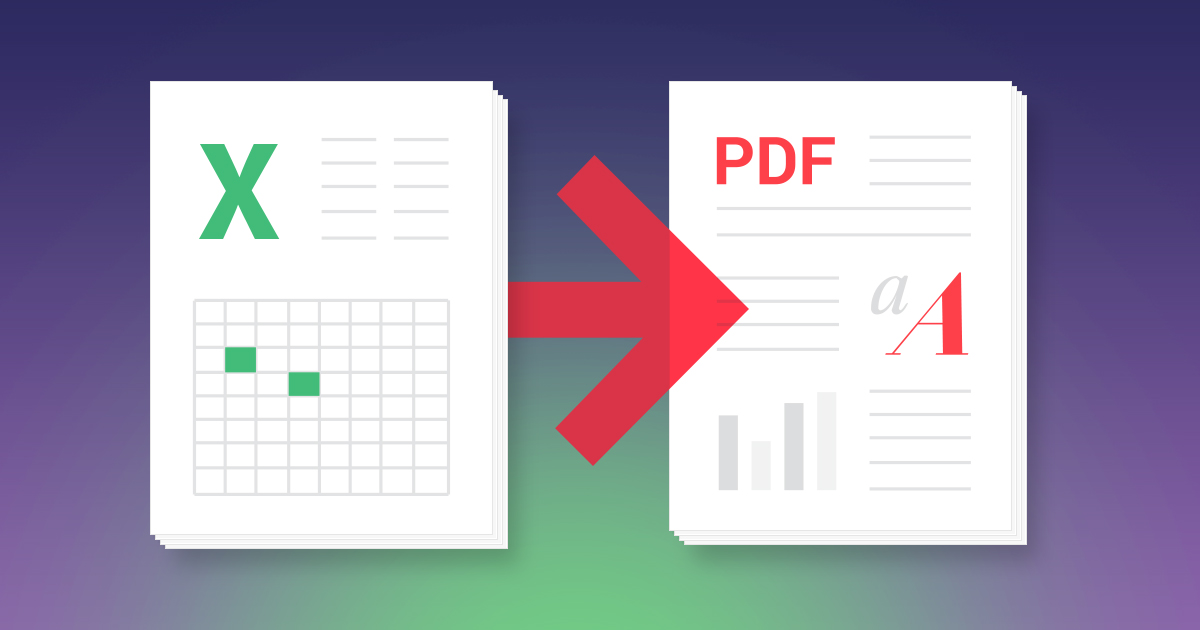 Most people probably remember playing around with graphs and equations in Excel throughout their primary and secondary school years. Little did we know that people use Excel for a variety of personal and professional tasks, from creating financial records and planning budgets, to designing weekly planners.
One of the problems with Excel is that is can be quite overwhelming. In comes PDF to save the day! Learn how to convert Excel to PDF to make your Excel masterpieces easier to save, share, and understand.
According to The Infinite Dial 2018 report, we are entering the era of podcasts. Not only are they more popular than ever, but they are also surprisingly easy to produce. It's the perfect time to learn how to make a podcast and get your message out to the world in a trendy way.
These aren't empty words. In 2017, only 40% of Americans (above the age of 12) had listened to a podcast, that number has followed its trend increasing to 44% in 2018. That percentage may not seem like a lot, but that works out to around 124 million people and rising.
Everyone is going agile these days. This shift towards being more efficient has changed both how people think about projects and the tools they use to stay on top of things. We'll be taking a look at how to make storyboard templates using Soda PDF.
The goal of agile thinking is to break projects down into smaller, easier to digest, tasks. You'll map each of these tasks into a backlog, traditionally using Post-it notes to track them visually. These Post-it notes are then added to a "storyboard", which uses the task list to tell the story of a project at a quick glance.