PDF Joiner: How To Merge PDF Files Online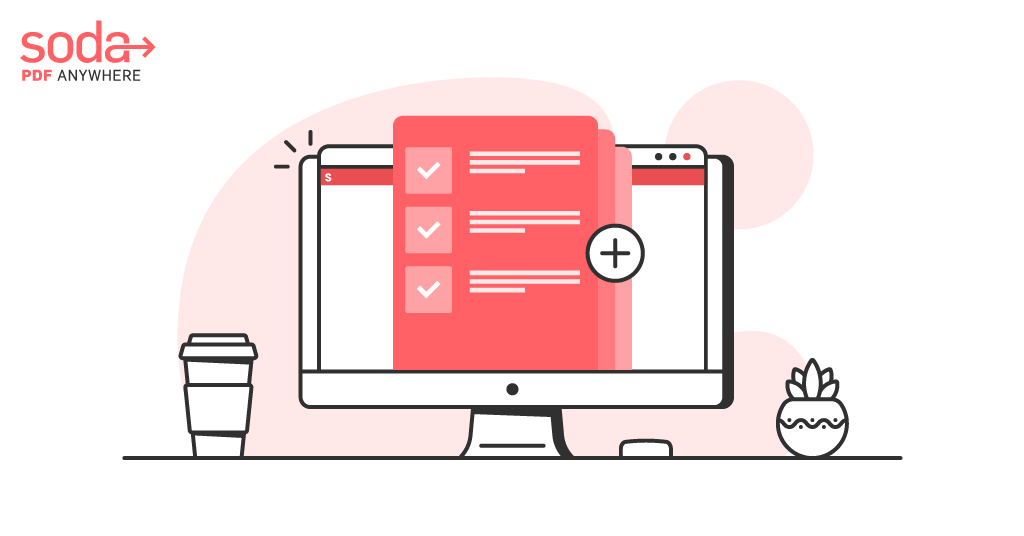 Looking for an easy-to-use tool for merging PDF files? Combine PDF files into a single document for FREE using Soda PDF's PDF Merge tool!
Are you looking to merge PDFs together using the best PDF merger tool for combining PDF files online? Soda PDF, an industry leader in document management software, has an array of online tools at your disposal, including one for combining PDF files – and it's free!
If you have multiple file-formats and are looking to combine all of them into a single PDF document, then PDF Merge is the online service for you. With just a few simple clicks, you can upload or drag and drop as many files as you like to our secure online tool and merge PDFs in seconds! Here's how to merge PDFs directly from your web browser on any device:
How to combine PDF files online for FREE!
Visit the Soda PDF website and select

Online Tools > Merge PDF.

Choose files you'd like to combine and drag and drop them into the online tool.

Re-arrange the pages if you need to in the PDF combiner.

Click on "Merge PDF" and let Soda PDF do the merging!

Click Download File or Preview to save or view your new PDF.
It's that easy!
Can you combine multiple non-PDF files?
Yes! You can merge various file formats such as Word, Excel, PowerPoint, text, and image files into a single PDF document using our PDF Merge tool.
Looking to convert to or from PDF before you use the PDF Merge tool? No problem! Soda PDF features several online services to help you convert to or from PDF in seconds.
What to do if you are experiencing slow download speed:
If you are experiencing a slow transfer speed when working with your files online, they could be very large in size. Soda PDF does have a maximum file size limit, but you shouldn't be working with a file online that large.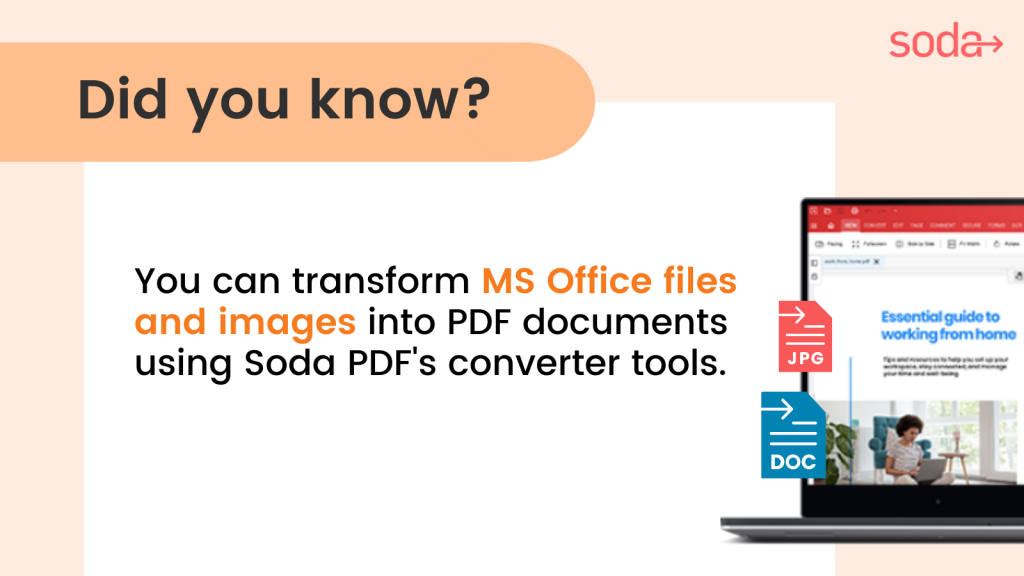 In this case, you should you an online tool from the Soda PDF website to compress your PDFs so that they are more manageable to work with. Do this before you combine the PDFs to make the transfer much faster.
Is Soda PDF online safe to use?
Soda PDF's website is visited by millions of users every month, and our trusted online service and tools are 100% secure to use.
Rest assured, we take the security of your documents seriously, which is why Soda PDF uses SSL encryption to ensure that your documents and data are not compromised. We also remove all files 24 hours after processing.
What if I want to combine PDF files offline?
If you don't want to use the online version to process your PDFs, you can install the Soda PDF Desktop software. This will allow you to work offline. It's just as easy to use as the online version. You can combine PDFs with ease, without the need for an internet connection.
Soda PDF Desktop also features a free 7-day trial when you create an account and is extremely easy to use. Install Soda PDF Desktop directly from our website today!
Manage documents with ease using Soda PDF
Our PDF Merge tool isn't the only online tool our service provides. When you create an account, you'll have access to our entire suite of PDF tools for one week, allowing you to get a taste of our powerful PDF tools and document workflow solutions.
Whether you're looking for quick, one-click online tools for simple document tasks or a fully-featured Desktop and Online software solution for work, school, or business, Soda PDF can help you achieve your document goals in no time. Edit, create, convert, merge, split, secure, E-Sign PDFs, and much more!
Review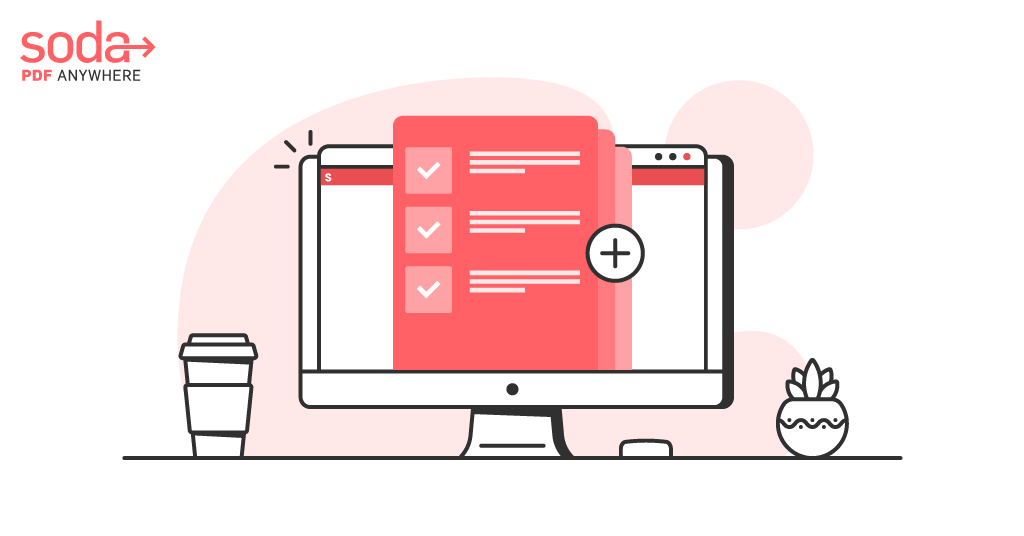 Blog Name
PDF Joiner: How To Merge PDF Files Online
Description
PDF Joiner: Merge PDF files online for FREE! Use Soda PDF's easy-to-use Merge PDF online tool to join or combine various files into a single PDF document.
Author
Publisher Name
Publisher Logo