How to Convert Excel to PDF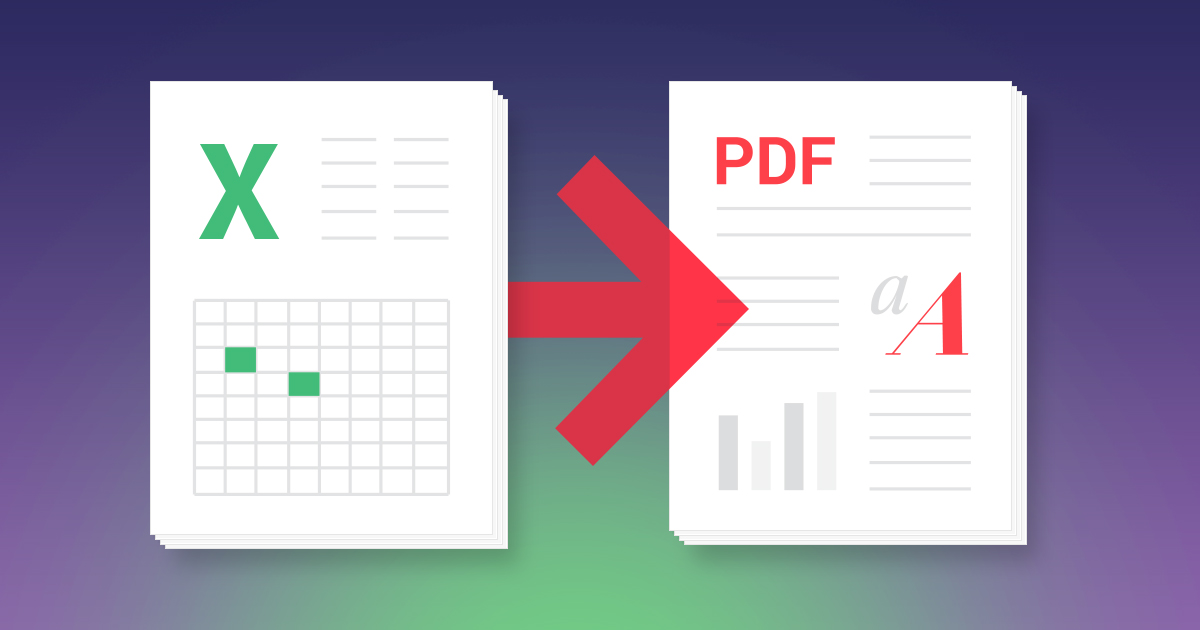 Most people probably remember playing around with graphs and equations in Excel throughout their primary and secondary school years. Little did we know that people use Excel for a variety of personal and professional tasks, from creating financial records and planning budgets, to designing weekly planners.
One of the problems with Excel is that is can be quite overwhelming. In comes PDF to save the day! Learn how to convert Excel to PDF to make your Excel masterpieces easier to save, share, and understand.
With so many pages, columns, charts, equations, and so on, Excel can get crowded. Have you ever opened up an Excel document that's been sent to you and just sat there confused at the jumble of words and numbers? Or wondered why your Excel spreadsheet doesn't look the same on your Mac as it did on the Windows computer at school?
Converting to PDF format avoids all that hassle!
Why Convert Excel to PDF?
Universal Display:
One of the advantages of the PDF format is its universality. No matter which device or operating system you're using to view it, your PDF will always look the same. That's why converting your Excel to PDF will ensure that anyone you send that report, invoice, or chart to will be able to view it as intended.
Mobile Compatibility:
In the age of mobile devices, everyone is viewing documents on their phones. A large and extensive Excel spreadsheet isn't as interactive on a phone screen as it is on a large computer screen. With an app like Soda PDF online, you can not only view PDFs from your mobile but also edit and share them as well!
Document Security
Documents such as financial reports, invoices, and budget planning documents usually contain confidential information for businesses and individuals. Converting these documents from Excel to PDF allows you to place password protections and restrict permissions to keep this information safe from the outside world.
Some Notes About Converting Excel to PDF
Because PDF and Excel are two different formats, there are some things to keep in mind when converting.
Print Options
You can control the way your Excel file appears as a PDF by playing with various "print" options within Excel. Before converting your file from Excel, you can format options such as setting print areas, inserting page breaks, and modifying page orientation, size, borders and scale within your Excel file.
Spreadsheets to Pages
Every spreadsheet in your Excel file will turn into a separate page in your PDF document.
No More Formulas
PDF is a static format, which means it doesn't have any mathematic formulas. That's why, when you convert from Excel to PDF, your Excel formulas will not be carried over into PDF. So, if you edit the content of a table, the results from previous calculations on Excel will not change.
Now that you've been informed, let's start converting!
How to Convert PDF to Excel: Soda PDF Application
We're going to show you how to convert from Excel to PDF using three of Soda PDF's resources. The first method is using the Soda PDF Desktop and Online applications.
You can access Soda PDF by downloading the desktop application on your computer, or by accessing Soda PDF online through your web browser.  
To start converting your Excel file, you'll need to have an Excel file handy. We have an Excel of a weekly chore planner template, which you can access here.
You can also download other Excel planner templates here.
To Convert an Excel file to PDF, open your Soda PDF application, select Create PDF from File from the main page. You can also find this option under File > Create > Any File > Browse.
Browse for your file, then select your Excel file from your computer.
Once you click Open, Soda PDF will automatically transform it into a PDF file.
Voila! Here is your new PDF!
You can edit the contents of your file, just as you would have in Excel.
How to Convert PDF to Excel: Soda PDF Virtual Printer
The second method involves the Soda PDF virtual printer, which is automatically downloaded when you download Soda PDF.
It is essentially a virtual printer that "prints" documents by converting them into PDFs and opening then in Soda.
To convert from Excel to PDF using this method:
Open Excel, then go to Print.
Select Soda PDF Desktop from the Printer menu.
Click Print. 
When prompted, choose the name and location in which to save your file and click save.
The Virtual Printer will convert your Excel to PDF and open it in Soda!
How to Convert PDF to Excel: Soda PDF Free Online Tools
Did you know that Soda PDF has a range of free online tools? And did you know that the Excel to PDF converter is one of those tools?  
Mind boggling – we know.
If you need to convert your Excel file in a jiffy, then use our online converter here.
The process is just as simple as the last.
Go to our

Excel to PDF tool.
Select the file you want to convert by dragging and dropping it into the box or uploading one from your computer or a cloud storage service such as Google Drive or Dropbox.
Once you've selected your file, our handy tool will convert it.
There you have it! You can then download your new PDF file or send it yourself by email.
As you can see, the options are endless when you want to convert from Excel to PDF.
You can also check out our other articles on converting to PDF:
How to Convert a Webpage/ URL to PDF
How to Convert Pinterest to PDF
Or our tutorial videos on converting PDF here.
So, get your report or weekly planner, and convert it to PDF now!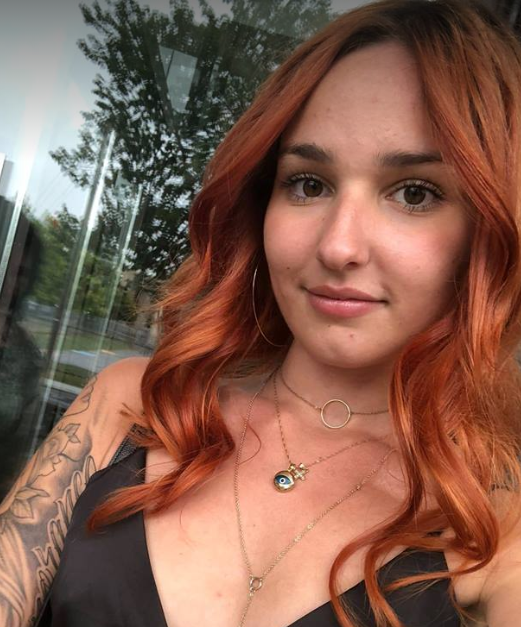 Alyssa is an English Literature graduate and the current copywriter and social media content creator for Soda PDF.