The Best Photo Printers Reviews (2019)
Need an awesome photo printer but aren't sure which one to choose? The last thing you want to do is waste $1,500 on something you don't need, or worse, something that breaks in 1 month.
We took a deep dive into more than 20 printer models and these 5 were by far the best. Here are the 5 best photo printers out there in 2019 according to performance, budget, and goals.
Best Photo Printers Spoiler Alert – READ THIS FIRST
The Canon Pixma Pro-100S won our contest and it wasn't even close. If you're looking for a printer that delivers AWESOME photos and at a price WAY below competitors, get it.
That being said, there are tons of models out there and your needs may vary drastically. Are you a hobby photographer, a pro, or just someone who likes taking social media snapshots and turning them into wall art?
Actually, let us explain a bit more how we picked the best photo printers…
A multitude of factors went into our decision and you should consider a wide range of options before choosing. What's your budget? What are your needs? Are you on the go?
Read through the options carefully, we've put pros and cons for each. Check them and see which jumps out at you.
OK, let's get to it….
BEWARE OF CHEAP PRINTERS: A printer might seem cheap at first, but keep in mind you have to buy ink! Some printers only function with extremely expensive ink. Shop around!
The Best Overall Photo Printer 2019 – The Canon Prixma Pro-100S
Bet you didn't see this coming…..
The Canon Prixma Pro-100S lapped the competition for one simple reason: Stunning, affordable printed photos.
You're getting a photo printer to print photos, right? So we put photo quality as our #1 ranking factor. When you factor in that it costs hundreds of dollars less than many other models delivering the same quality, it was a no brainer.
It's fast (prints in 34 seconds) and handles a bunch of different paper types (A3 and up) so you'll never have to run back out to Office Depot after buying the wrong bunch. Our guilty pleasure is the extremely easy wireless printing feature. We love to take tons of photos with our phones, so it made it way easier.
Pros
Stunning quality
Great price
Fast speed
Wireless printing
 Cons 
Ink is slightly more expensive than competitors
The Runner Up and Best for a Small Office – HP OfficeJet Pro 8720
 If you need a printer for a small office or team, the HP OfficeJet is extremely affordable, delivers high-quality, and can print in color FAST.
It's an all-in-one printer, so you get photos, text, and fax printing all from one device. Don't worry about being tech savvy, everything is extremely easy to figure out right from the big touch screen.
Be warned, this big girl is a BEAST, weighing in at over 33 lbs.
BONUS FOR OFFICES: Use the HP ePrint app to connect team phones to the printer for fast and easy photo printing. #productivity.
Pros 
Good but not great quality
Very affordable
Perfect for a small office
 Cons 
Bulky
Quality not as high as more expensive competitors
Small, Easy, and Affordable – The Epson PictureMate PM-400
Tiny, lightweight, and sleek, the Epson PictureMate PM-400 is above all else a REALLY COOL LOOKING printer. And it only weighs about 4 lbs.
As far as photo quality, it's not going to win anything at the International Photography Awards, but it does a pretty decent job for just a few hundred bucks. We barely noticed it tucked away in the corner of the office.
The biggest downside for us was the lower than average print speed for a 4 x 6 photo, and the low paper capacity (we're lazy). It's still one of the best photo printers.
Pros 
Compact and lightweight
Sleek looking (does this really even matter?)
Decent quality for the price
 Cons 
Quality is good but doesn't measure up to the champ
Low capacity
The Photo Printer for Professionals – the Epson SureColor SC-P800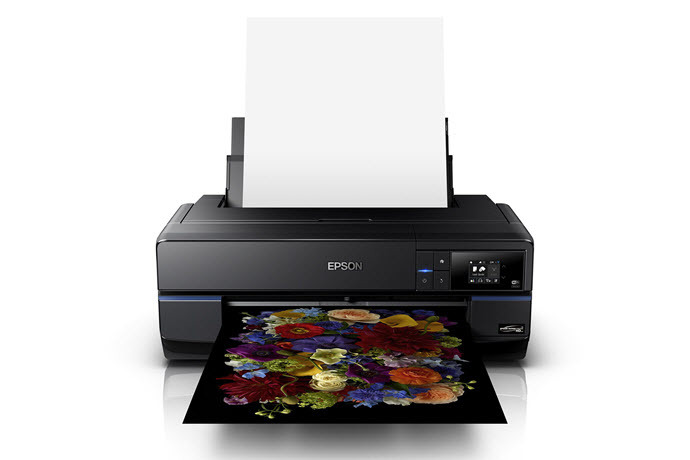 If you're a professional photographer that absolutely has to have THE BEST quality photos, then this is the printer you have to buy.
Most printers deliver high-quality images, but few, if any others, can deliver high-quality images at the size needed for galleries, large prints, or displays. This one can.
The LCD screen is also a nice touch. If you're a professional photographer, don't skimp on quality. Make the investment and get this printer. And beware of pricey printers that claim they're for pros. Make sure you do your research before spending a thousand dollars or more….or just listen to our advice.
Obviously, the downside is the heavy upfront investment.
Pros 
Amazing quality
Large print size
The best model for pros
 Cons 
The Portable Photo Printer – HP Sprocket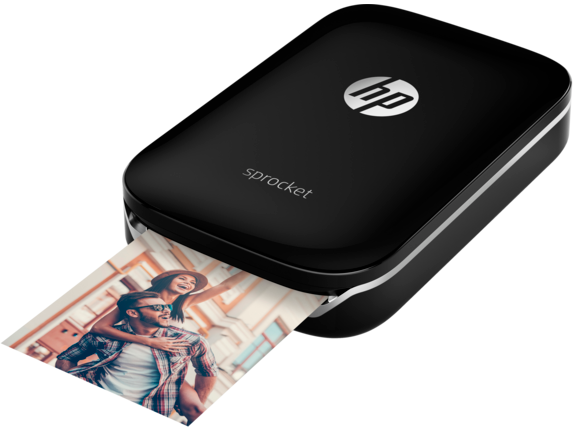 This Noisy Cricket of the photo printing world is perfect for travelers or people on the go who just need basic photo prints. It definitely counts as one of the best photo printers.
It's quick, portable, and costs less than a hundred bucks, so what's not to like?
It was great for printing out endless digital snapshots around the office. The quality isn't anything to brag about, but the photos looked just fine. We didn't need anything professional.
It basically turns your phone into an instant printer, if you get what we mean. Just take a snap of your friend doing something embarrassing, print it, and use it as blackmail.
Oh yeah, and there's NO NEED for ink.
Pros 
Pocket-sized
Portable
Cheap
 Cons 
Quality is average
Runs on battery, so it can die
There you have it. The best photo printers of 2019. We did a lot of work printing out our Instagram travel snapshots to test these machines. No need to thank us, just keep printing out awesome photos!
A great way to manage your photos is to secure them in a PDF. Fee free to download Soda PDF and try it out.