How to Collect Form Data From PDF Documents (For Beginners)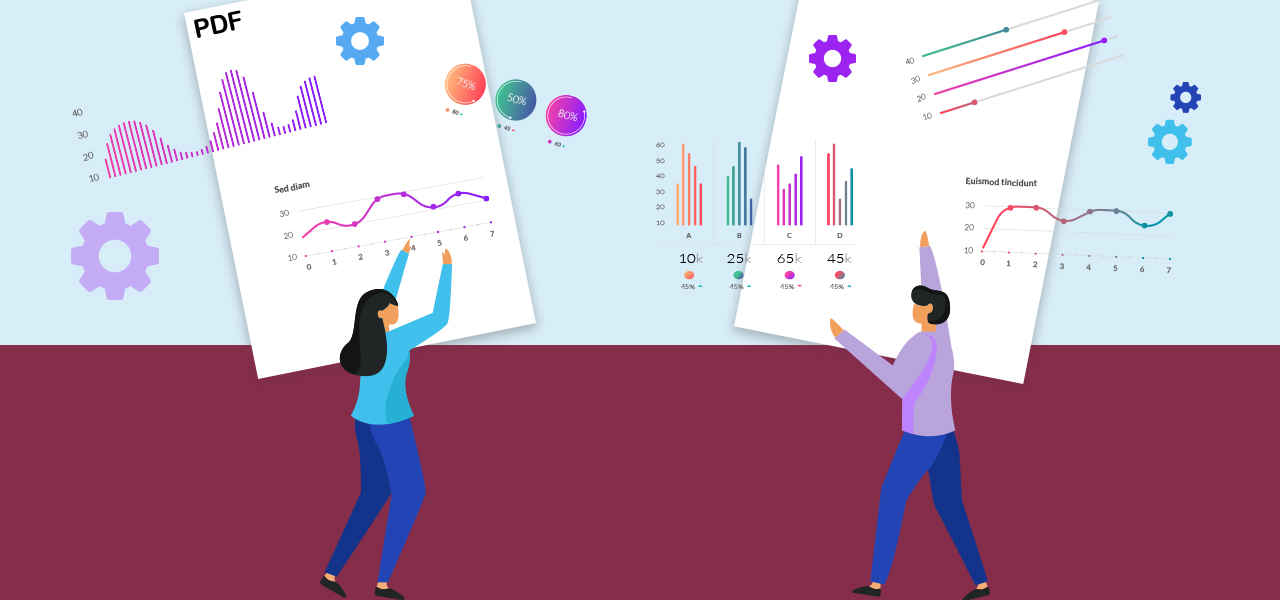 One of the first things many people think of when they hear the word "PDF" is forms. Often, we're just grateful that we don't have to print it out and deal with scanners for others to collect form data anymore. We send that form back, or click on a submit button and then… what happens?
Data is definitely a buzzword of these last couple of years. Collecting data has never been easier, and there are a plethora of online tools that can help you make sense of it all. There's just a matter of actually getting the data, from the PDF, and being able to do something with it.
It all starts with…
Form Field Names 
When you create a form, you'll often have a template ready to go. You can just add form fields to the template and voila, you are almost ready to go.
Say your form has 50 questions and they are all multiple choice. You add all your radio buttons and check boxes accordingly. When the data is created and you take a look you see:
Manually, you can go back back and verify what the second value on radio button 4 is. That would be tedious.
Every form field needs a field name. In the image above, they are simply the type of field they are and the numerical order they appear in the document.
You'll want to give each field a name, here are some tips.
Use the Field Name as a label to identify the question it is answering.
There are no spaces in field names, if you want to create a space use an underscore (_).
Multiple choice questions will use form fields that will share the same field name.

The Value Names (next section) will help you identify the answers.
Once the field names are updated, you'll see your data becomes a little clearer.
We aren't done with naming yet, let's move onto…
Value Names
There are three different flows to think about when dealing with form values.
Text Fields:
When you collect form data from PDFs, text fields are the easiest to deal with. When those fields are set up, you will create rules like character limits, or even the option to create paragraphs.
You can set those text fields to receive only numbers and even use form fields to perform calculations.
Whatever you can see in that text box is exactly what will be seen at a data level.
Radio Buttons/Check Boxes.
You'll use radio buttons when you want to ask a question with more than one answer. The person can choose one of the available choices.
By comparison, check boxes are used when you want to let someone choose one or more of the options.
Setting the value name for each field to match the answer it represents, makes your data far easier to read.
Dropdowns and List Boxes
When you create a drop down or a list box, a user will choose from a list of available answers. The name they see is a vanity name, in the back end you can set the value name to whatever you want.
You'll see in Soda PDF you can easily set the public facing name and the value name as you set up the list.
Collect Form Data – FDF Files
FDFs are small files that comprise of a string of form data. When you have a PDF open, the app you are using can generate the FDF file. FDF files link their data to the specific PDF form that created it.
Here's how FDFs help you out.
Open the blank PDF Form.
Import the FDF data.
Watch the form data populate each answer field.
Then reset the form data and import data from the next FDF.
Collect Form Data – Send to Server
If you have access to a server, you can set up your database to receive data from this form. You may need to work with your BI team to set everything up. On your end it's super simple.
Once your form is set up properly, you can add a submit button.
Add the URL to the server that will receive this data to this button.
Save your updated PDF Form.
The server will collect any form data when the button is clicked.
Your BI team can then help create a dashboard that displays the results from all forms in a clean dashboard.
Collect Form Data – Extract to Excel (CSV)
If you want to quickly grab the data and manually parse it, extracting the data to a CSV is best. Depending on the tool you are using, you should be able to choose all of your forms and then generate a CSV.
Each column will be the field name and the values will be listed in each row for each form.
Collect Form Data – Bonus – Google Forms
Google Forms gives you access to a quick form generator. It's pretty easy to use.
Set up your form questions defining all your settings.
Create a shareable link or email the form directly to other Google users.
Each time a user submits their data it will go to a server managed by Google and you can access the results.
This is the best way to go about creating a quick form. There aren't many design options. You are also using Google's infrastructure.
If you are into Google, definitely use Google Forms for your on the fly needs.
Now that we've discussed how to collect form data, download Soda PDF and make a few new forms.