How to Create Digital Copies of Paper Records
We're sure you know all about the value of going paperless, both on the job and at home. Why bother with paper documents, when you can create virtual PDFs, literally eliminating clutter from your life. Today we'll take a look at how to create digital copies of paper records.
We recommend using the PDF format when digitizing your workflow. On top of being a secure format, it is designed to make sure you can archive your files in an organized fashion. It's far easier to browse through computer folders than it is to hunt through a closet or making sense of loose sheets in a filing cabinet.
With a program like Soda PDF, you can even add keywords to your documents, making them more search friendly. Before worrying about what happens once your file becomes a PDF we should start with how to create digital copies of paper records.
1 – Using a scanner to create digital copies of paper records
If you have a scanner available, you can use it to create PDFs from any paper documents. You can access your scanner while working in Soda PDF.
Open the Create Tab.
Choose From Scanner.
Soda PDF will detect any scanner drivers already available on your computer. If you have more than one scanner available, Soda PDF will load this feature with your default scanner already selected.
Choose a scanner from the list.
Select the Page Size you want to use from the drop-down.

Alternatively, you can choose Custom and enter the dimensions you want to use.
When you create a document from a scanner, each page will be an image of whatever was scanned.
Choose the Resolution for your PDF pages.
Toggle the switch under Sides if you want to scan both sides of your paper.
Check the box next to Prompt for Scanning more Pages if you want to add more than one page to this PDF.
There are a few more options available. The default output settings will create a new PDF. If you want more information about each setting click here.
Click Scan to create your PDF.
2 – Using a camera to create digital copies of paper records
We know that a scanner will create a PDF, but each page will be an image. Soda PDF can also convert images directly into a PDF. You can even merge multiple images into a single PDF.
This means all you need to do is take some pics of any paper documents you want to use.
The easiest way to do this is to use your mobile device.
Lay out your paper on a flat surface.

Open your camera and take a picture.
For the best effect, try to make sure that any text is as straight as possible. 
Once you've created your PDFs, you can use the OCR engine to unlock any text, making it editable. The straighter your text is, the better job the OCR engine will do.
Taking a perfect picture may be a bit challenging. Thankfully you can use the Office Lens app from Microsoft for free. The sole goal of this app is to take perfect pictures of paper, whiteboards and other documents.
You can download it here via Google Play. You can download it for IOS here.
We also have a blog post on other mobile scanning apps if you prefer to use another!
Once you have taken your pics, you can create PDFs on your mobile device.
Head on over to Soda PDF Online.
Click on the File Menu.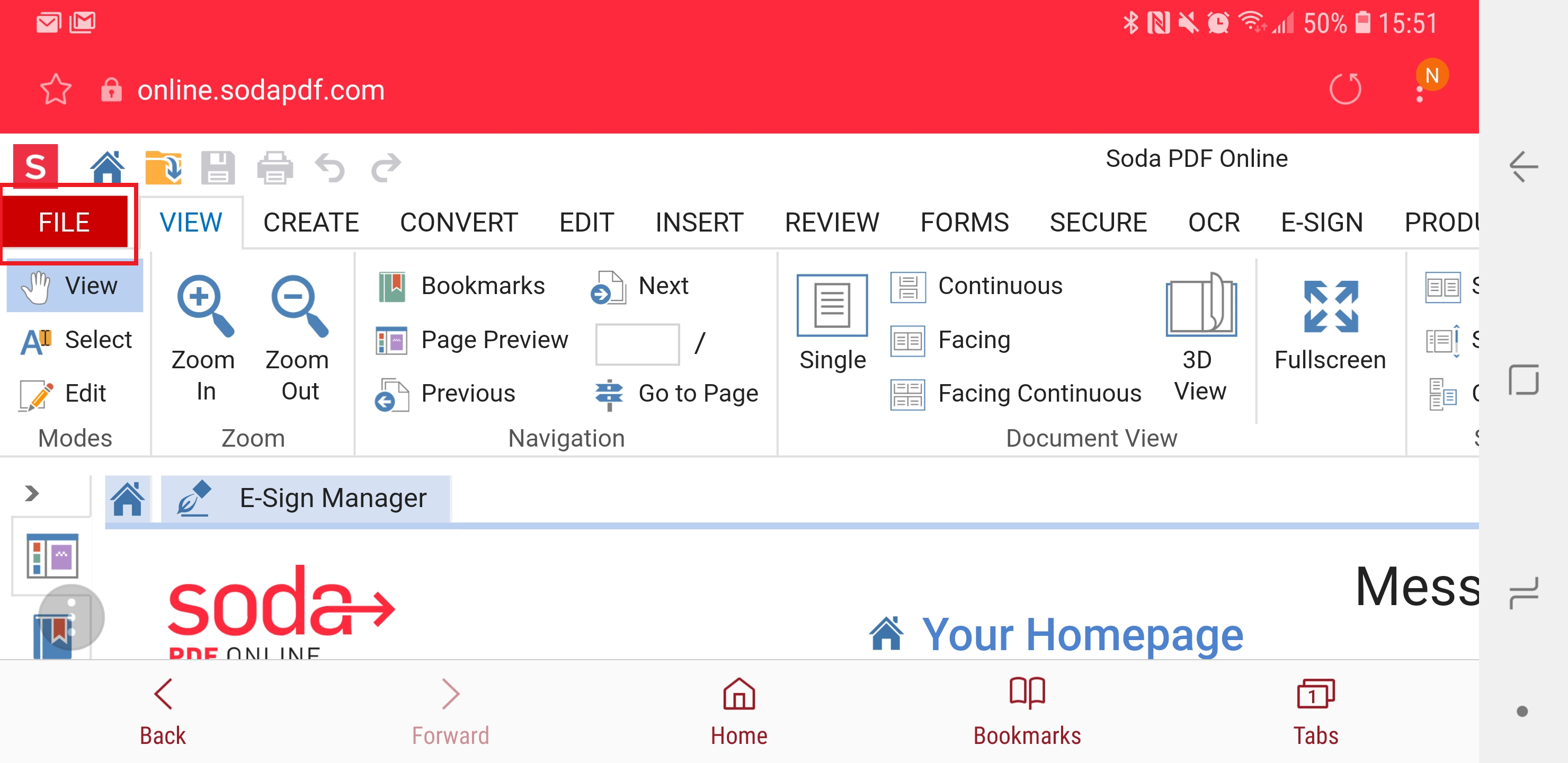 Choose Open.
Even though it's a mobile device, choose Computer.
You can then browse through your device and choose the files you want to use.
Choose where your images are saved.
Once you've selected your images, they will open in Soda PDF Online where you can work on them.
In the document properties, you can add keywords, and other metadata to make sure you can easily search for your files at any time.
Feel free to download Soda PDF to get started creating digital copies of paper records.