Facilitate Your Hiring Process | How to Review & Hire Candidates with Soda PDF
The hiring process isn't always easy. As an employer, you're looking for the perfect candidate for the position. This may involve combing through various applications, with different faces, names, and skills sets. It can be hard to find the perfect candidate within the overflow of information and charming cover letters.
Luckily for you, Soda PDF offers a variety of tools to help you organize job applications, review candidates, and facilitate your hiring process.
While everyone may claim to be a "team player," it's your job as an employer to find out who really is. The hiring process is a constant balancing act between searching for a candidate who has the right skills, as well as the right personality. That's why it's best to have all the information in one place.
Keep reading to find out how Soda PDF can facilitate your hiring process with candidate portfolios and tools to help you manage contracts and get your new employee on board!
Create a Job Description
The first step in any hiring process is to create the job posting. You need to create a job posting that accurately describes the responsibilities and requirements of the job, but also draws candidates towards it.
Both the company and job need to sound interesting and engaging to potential employees. Candidates want to know that they're applying to a company that's growing, for a position that will challenge them.
Job postings should be easily accessible, clear, professional, and well written. They should include:
Company description

Organizational values

Employee benefits

General description of the job

Job requirements

Required skills

Personal characteristics expected from the candidate 
Use Soda PDF to create a professional job description. Spell check will help you ensure that there are no spelling or grammar errors that could squander your organization's reputation. You can also create checklists indicating skills or characteristics that candidates should have.
Create a Candidate Portfolio
Create individual client portfolios to keep all the information you need in one place. The hiring process may require you to manage an array of different documents, both virtual and printed. You may be dealing with online job applications, printed resumes, reference letters, and so on.
Use Soda PDF to merge all these files into one collective PDF document, which can be searched through and managed.
Merge together documents such as:
Resumes

Cover letters

Questionnaires

Personality tests

Skill & requirement checklists

Reference letters
This way, you won't need to keep moving between the candidate's LinkedIn profile, the job posting, and email communications. You can keep everything you need together and quickly search for the documents you need.
You can even create a table of contents to keep track of exactly where everything is (check out our blog post here to find out how). 
Review your Candidate
Once you have created your candidate portfolio, you can easily review all the documents at once.
Add comments using Soda PDF's comment tool within candidate portfolios to keep track of what skills or characteristics stick out, what information you may be missing, or what potential questions you may want to ask in interviews. Create a checklist to review what skills the candidate fulfills and what they may be missing.
Prepare for Interviews
An interview is the most essential part of any hiring process. It is the initial point of contact, where the candidate shows you who they are. Then you, as an employer, try to figure out if they live up to everything their resume says they are.
Now that you've created your candidate portfolio, preparing for an interview should be easy! With all the documents in one place, you can easily search through the candidate's resume and credentials during the interview, without having to fumble through a mess of paper documents. You don't even need to print! View your PDF documents from your tablet or laptop and show your candidate how professional you really are.
Create & Sign Employee Contracts
Once you've found the perfect candidate, it's time to get him or her onto the team! To avoid the lengthy back and forth that comes with hiring, use Soda PDF to create, share, and sign new employee contracts.
Create contracts in PDF format to ensure complete safety. Contracts include sensitive information such as employee salary, benefits, name, and other personal details. Creating a contract in PDF format allows you to place passwords or security restrictions on the document so only certain individuals, such as the new employee, can access it.
In addition, saving and sharing the contract in PDF format ensures that your new employee can view it, regardless of what device they are using.
Finally, the most important part of a new hire contract is getting it signed. Seal the deal quickly by using Soda PDF E-Sign to collect legally binding signatures from new employees in no time! With Soda PDF E-Sign, you can add signers to your document, and send it to be electronically signed. New employees can review and sign their new contract from anywhere –  which means you can speed up the hiring process!
Track the progress of the document to see whether the individual has signed it or not, and finalize the hiring process in no time. We'll see you on Monday, Donna!
Hiring new employees can be long and time-consuming – but it doesn't have to be! Use these tools to help you organize and streamline your hiring process, so that instead of worrying about all the paperwork, you can actually focus on the candidate in front of you.
Download Soda PDF to try it for yourself!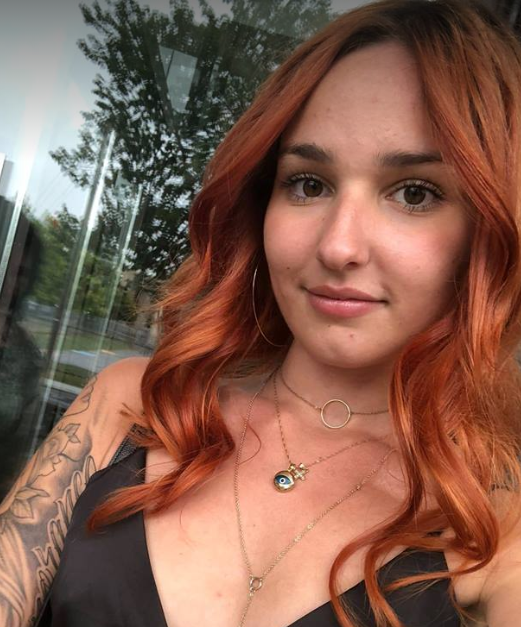 Alyssa is an English Literature graduate and the current copywriter and social media content creator for Soda PDF.