How To Write a Cover Letter Using Soda PDF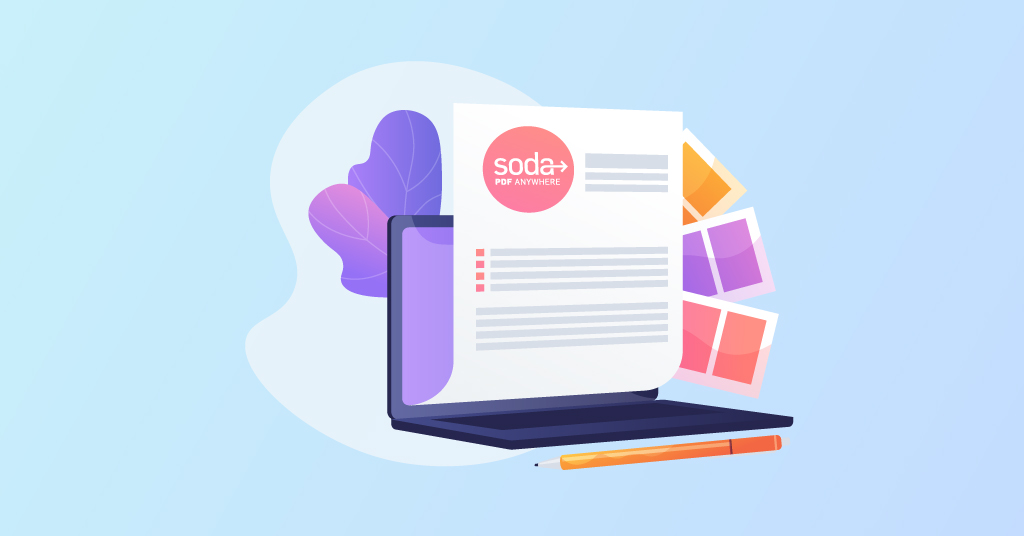 Looking to create and write a professional cover letter but don't know how to get started? Let Soda PDF be your guide!
In this article, we'll show you how to convert an existing cover letter into a professional PDF document as well as how to create a cover letter from blank using our PDF tools.
Stand out from the rest of the applicants by using Soda PDF. Our easy-to-use tools allow for any user to quickly modify any document to their needs.
Here's how to get started:
Download Soda PDF Desktop
The first step will be to download Soda PDF Desktop.
Soda PDF has two software solutions: our offline application (for Windows users) as well as Soda PDF Online (for MAC users).
Both of these solutions have all the tools you'll need to work on your cover letter. Once you've downloaded and installed Soda PDF Desktop (or opened Soda PDF Online in your web browser), the next step is to:
Create an account
When you create a Soda PDF account, you'll get access to our entire suite of PDF tools with a FREE 7-day trial. We recommend downloading Soda PDF Desktop in order to access the trial version we offer.
Once you've opened Soda PDF Desktop, click on the profile icon in the top right corner of the application and click CREATE ACCOUNT:
Choose whether to sign up with your email address, or use a third-party sign-in provider such as Google, Facebook, or Microsoft. Once your account has been created, you're all set and ready to put our tools to work!
What does my Cover Letter need to include?
Before creating (or converting) your cover letter, we should go over what should be included in such a letter.
Cover letters are your opportunity to speak about your work experiences, what skills you can provide to the job, role, or company, as well as why you'd be a good fit for their organization.
Ultimately, cover letters are about how much research you did to learn about the company such as their address and location along with who's in charge of the hiring process.
While this may seem daunting, it's important to note that your cover letter should also be written in a formal matter. Be sure to personalize the letter to either the hiring manager or the person you will be working under. If you don't know where to find their name, you can simply write: "To whom this may concern" or "Dear (Company Name)" instead.
We highly recommend researching the company and finding out who exactly the hiring manager is or who the manager of the department will be. By personalizing this letter to them, your chances of impressing them will be greater.
Why? Simply because you took the time to find out who exactly you'll be writing to which will already set you apart just for your research skills. Check out this helpful article from Harvard Business Review about how to structure your cover letter.
Now that we've covered (no pun intended) what needs to be included, here's how to customize your cover letter using Soda PDF:
Convert Word to PDF
Have you already written your cover letter in another file format such as a Word document but want to send your file as a PDF?
Simply open your cover letter/Word document in Soda PDF Desktop and within seconds your Word doc will be transformed into a PDF document. From the main screen, click on Convert to PDF:
Once your document has been loaded into Soda PDF Desktop, it will automatically be transformed into the portable document format.
PDFs are technically uneditable (although you can most definitely edit PDFs using Soda PDF) and thus they are deemed the professional document standard. The reason being is that PDFs can be viewed as if they were printed sheets of paper, meaning that they are a higher quality file format and can be easily read.
Once you've converted your cover letter as a PDF, you can then edit the text or change the format of your layout just like you could with a Word processor. Only this time, your document will already be in professional PDF form.
Create PDF from Blank
Looking to create your cover letter as a PDF from scratch? No problem! Simply launch Soda PDF Desktop and click on the options tab in the top left corner of the application. The following window will appear:
Click New and a blank PDF document will be created. Best of all, you can then edit that PDF document by adding text, inserting links, adding images & much more!
PRO TIP: You can also create a new PDF document at any time by simply using the CTRL+N hotkey just like you could in Microsoft Word!
Now that we've created a new PDF document, here's how to add content:
Use our Editing tools
From the main toolbar at the top of the application, click on the EDIT feature:
Type Text
Next, select the Type Text tool. Click anywhere on your document to add text to the area of your choosing. Repeat this process every time you want to add text to a new area of your PDF.
Here's what your document will look like once you've added text to it:
The text field you're using within your document will always appear with a blue square around it. You can adjust the corners to condense your content or even move the box to another area of your document altogether.
Move the text fields around and even change the font, size, and color of your text using the mini-toolbar that appears just above the document (see image above).
Do you want to include a link to your references, or perhaps a link to your portfolio? Here's how:
Insert Links
Click on the Insert Link tool from the EDIT feature (it's the one right next to the Type Text tool). Next, highlight the text that you wish to turn into a clickable link:
Once you've highlighted the text you wish to turn into a link, the following window will appear:
Next, select whether you wish for your link to:
Open Web Page: Choose this option if you want your reader to be directed to an external link such as a website or shared cloud storage.
Open File: Choose this option if you'd like to link your text with the action of opening another document. That's right, you can include a link to another PDF within a PDF!
Go to Page: Use this option if you wish to redirect the reader to another area of the document they have opened, such as another page or area within the PDF.
Once you've decided, simply click APPLY for the link to take effect.
Now that the cover letter has been completed with text fields and links, you can use the rest of our Edit tools to insert images, add page marks, and even use Spellcheck to ensure there are no grammatical mistakes within your letter.
Send via Email
Ready to send off your newly created cover letter as a PDF document? You can email your respondent directly from Soda PDF Desktop. Here's how:

Click on the email button/mail icon at the top of the application. A new email message will open with your PDF document already attached! You can then write your email letter to your respondent and click send.
FRIENDLY REMINDER: The email address you'll be sending your PDF document from will be the same one used to create your FREE Soda PDF account!
Use Soda PDF to customize cover letters & manage documents with ease
Remember, the key to writing any cover letter is that you customize it for your audience. You'll want to research the company, job role, and hiring manager before writing and you'll want to make sure that no cover letter reads the same.
The more you cater your letter to a specific person and/or company, the more likely you'll stand out because of the research that went into finding out to who you should be addressing it to.
Furthermore, you can also add some flair to your cover letter by adding your electronic signature to your PDF or by adding the company logo as a watermark. Soda PDF's easy-to-use tools can be used by anyone to create stunning PDF documents that are both professional and creative.
Wondering what else Soda PDF can do? Enjoy your FREE 7-day trial and access to all the powerful tools you need to edit, convert, merge documents, split pages, compress file sizes, add sticker notes, highlight text, and much more!
Increase your productivity, streamline workflows, and manage documents with ease using the best Adobe Acrobat alternative on the market today: Soda PDF! Work offline using Soda PDF Desktop (Windows) or try our tools from any device with an internet connection using Soda PDF Online (MAC)!
Review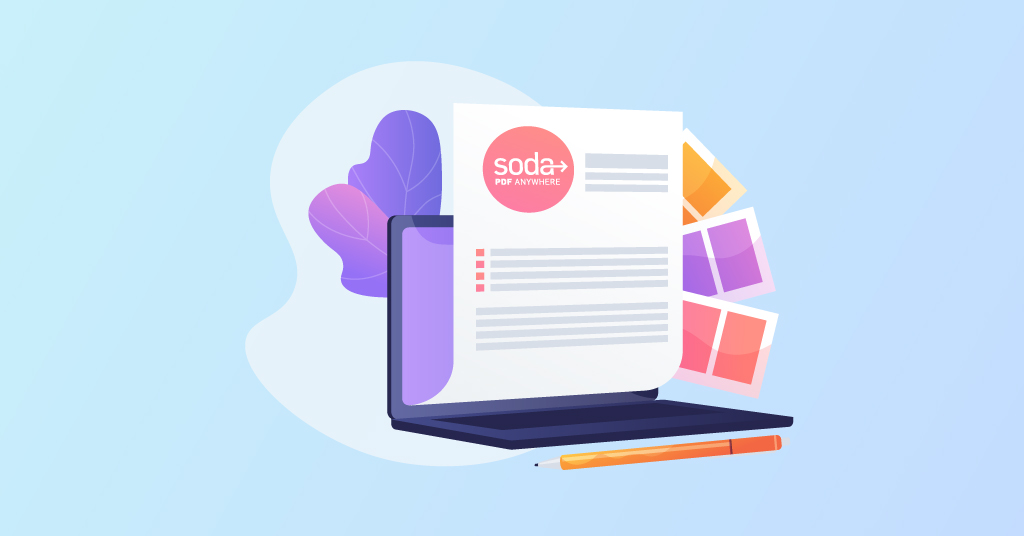 Blog Name
How To Write a Cover Letter Using Soda PDF
Description
Write a cover letter using Soda PDF, the easy-to-use document management software. Convert Word to PDF, or create and edit a blank PDF file!
Author
Publisher Name
Publisher Logo