The 10 Best Mozilla Firefox Add-Ons (BIG 2019 UPDATES)
So you're a Firefox lover that's resisted defecting to the Google Chrome side of the force. Stay strong. We bet you'll LOVE these 10 awesome plugins that make Firefox WAY more fun and efficient to use. We do…oh yea, and #5 is our totally unbiased favorite plugin.
We know, we know, another list. But how could you not want to see the 10 best Mozilla Firefox Add-Ons available in 2019.
#1 – Disconnect – Instantly Keep Your Data Private
Every site you visit is tracking your data…but not if you "Disconnect."
This privacy plugin automatically tracks sites that are collecting your data and disconnects you from them, keeping your personal info and habits 100% private and secure.
The added bonus is that it makes browsing the web (like you need MORE of that) faster and more convenient because the heavy data load is taken off of your browser.
Ready for another of the 10 best Mozilla Firefox Add-ons?
#2 – Grammarly –  So Long, Typos!
If you make as many mistakes typing as we do, you'll love Grammarly.
It catches typos, points out grammar mistakes, and even offers suggestions for improving your writing.
It's the simplest, most effective way to make your writing bold, clear, and mistake-free.
Unlike autocorrect, Grammarly is more like a writing assistant that helps you write better.
NOTE: The free version is good enough for most tasks, but if you want the best experience, you need the paid version.
#3 – Wikiwand – Enhance Your Wiki Experience
Playing around on Wikipedia, we found an incredible one for our list of the 10 best Mozilla Firefox Add-Ons.
Wikiwand is a godsend for wikifreaks. It transforms and enhances your wiki experience like nothing else online. It turns the bland Wikipedia interface into a beautiful, crisp reading experience.
Everything gets an overhaul, making it easier and more enjoyable to browse Wikipedia all day. Honestly, this one would be #1 if it were more practical for daily life.
#4 – Lightshot – Take and Edit Screenshots from Your Browser
"I don't understand. Can you send a screenshot?" – At least 1 person per day
If only screenshots were as easy to make as they are useful.
Well, now they are.
Lightshot is light, simple, and feature rich. It lets you take and edit screenshots directly from the browser and save them in its FREE cloud storage. Can't really ask for much more.
Great, now that your screenshot problems are solved, let's move on to our unbiased entry at #5….
#5 – Soda PDF – The Best PDF Editor in History
We don't like to brag, but Soda PDF's Firefox add-on is AWESOME. Ok, it's more of a full web app than a typical add-on, but let us brag a little. 
Create, merge, save, and annotate PDFs right from your browser. It's portable, lightweight, and extremely easy to use. You can even sign contracts using eSign!
Soda PDF can power you through any PDF task. Create files from over 300 formats, convert to any type of file, edit docs directly, or even create custom forms.
This is the first fully functional PDF software you can actually take with you anywhere you go!
We aren't biased in the slightest…
Oh we do have a quick tools add-on for Firefox as well:
#6 – Adblock – The Name Says it All
Ads suck.
Adblock does not.
The best thing about this plugin is it instantly goes to work. Install, and you'll immediately stop seeing ads on streaming sites, Facebook, and your browser.
#7 – Cookie AutoDelete – Take Control of Your Cookies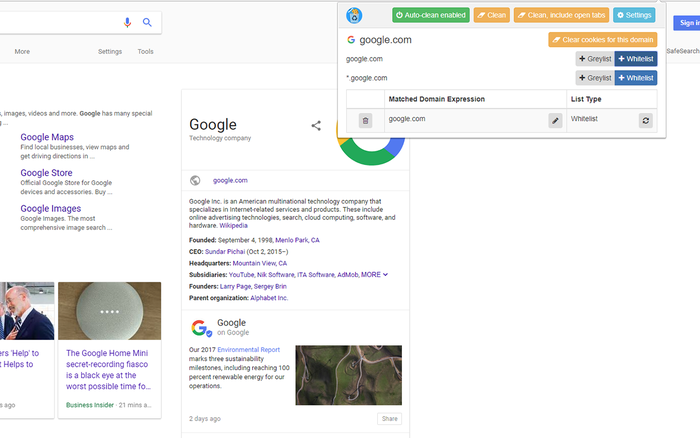 Imagine a world where you leave a website and it doesn't remember your information or track your browsing habits.
This can be your world if you download and install Cookie AutoDelete. Cookies are creepy to begin with, but they also slow down your web browser or make your browser less efficient. Don't waste time clearing them manually, clear them automatically!
Only a couple left on our list of the 10 best Mozilla Firefox Add-ons.
#8 – Darkreader – Protect Your Eyes When Reading in Bed
Do you stay up way later than you should reading pointless articles or browsing mindless content sites?
Now you can protect your eyesight while doing it!
Darkreader lets you adjust the color, brightness, and font so that your favorite sites are easier on your eyes while reading at night. Unlike most other extensions, it's actually really easy and convenient to use. You won't have any issues.
#9 – Firefox Multi-Account Containers – Keep Your Online Life Color-Coded
Firefox's own containers extension is a way to keep different parts of your online life separated into color-coded tabs.
Here's how it works…
You do everything online, right? Working, banking, socializing, shopping, etc?
But, do you only use one browser? If you're only using one browser, it's easy to get everything mixed up. A multi-account container lets you keep everything in neat little containers to easily organize and store everything.
The extension keeps everything from private data to cookies separate, so when you sign into one tab (for example, work email), your other tabs won't know anything about it. It's great for organization, privacy, and security, and is totally FREE!
#10 – LastPass – An Award-Winning Password Manager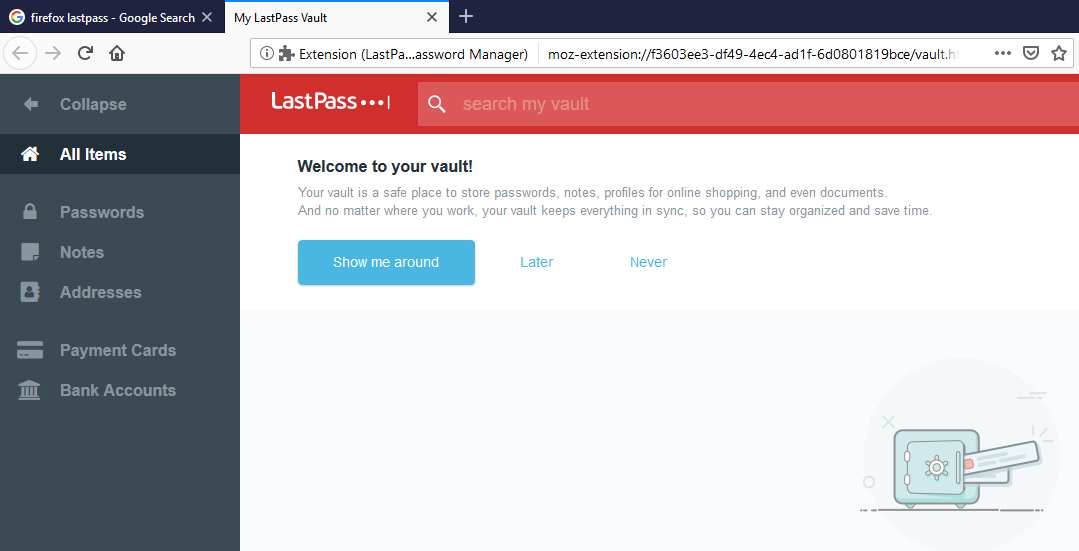 If you're as bad with passwords as we are, LastPass is exactly what you need. You only remember one master password and LastPass does the rest.
LastPass creates strong passwords for every site and stores them for easy login. It instantly syncs from your desktop to your laptop, phone, or tablet. This extension can do everything from making you more productive to making online shopping fast and secure.
It can even auto-change passwords that are too weak or old!
That concludes our list of the 10 best Mozilla Firefox Add-Ons in 2019. Which is your favorite?
A quick reminder Soda PDF Online can be accessed through Firefox. You can also try out the Desktop version.