Soda PDF 10.2 Release Notes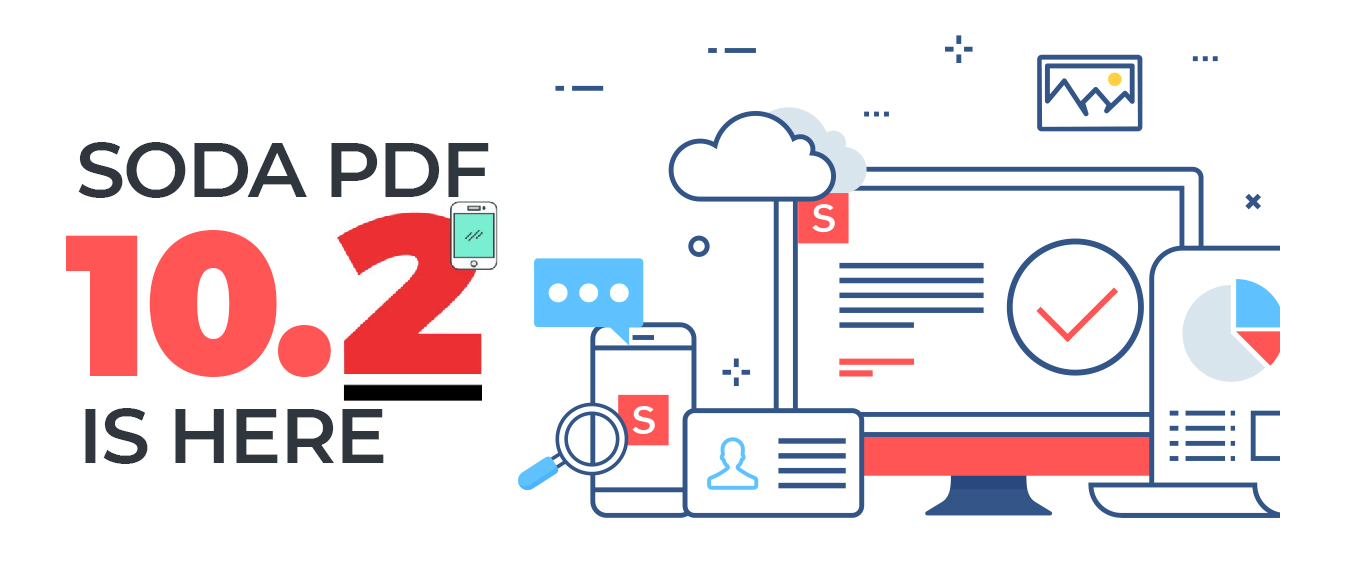 The Soda PDF Team is bringing you the good stuff – another update to your favorite PDF software. We are happy to announce the release of Soda PDF 10.2 with striking new features, enhancements, and bug fixes.
Check out the features below to find out why Soda PDF 10.2 is the best yet!
New Features
Format Painter allows you to copy font type, color

, size and style from one text item to another

Print Selection allows you to select a specific area of a page and print it.
Enhancements
Enhanced Comment Panel behavior

where you click on a comment's 'Replies #' label to view only the source comment and its replies.

Set As Default PDF Application is now available from the Help ribbon and offers a better user experience when setting Soda PDF Desktop 10 as the default application.
Improved Banner Messaging limits assist prompts to 1 per document
Disabling the Message Center from Options now removes it from the Home screen instead of only disabling incoming messages.
New Uninstall Old Applications manager helps remove

older unused Soda PDF builds.
View Full Soda PDF 10.2 Release Notes
There's more where that came from!
Click the image below to access the complete Soda PDF 10.2 release notes. This includes a full list of features, enhancements, and bug fixes. The release notes are available in English, French, German, Italian, Spanish, Portuguese, and Russian.
Download Soda PDF today to get the best version of the best PDF software around!