Search Results for:
jpg to pdf

In this article, we'll show you a quick and easy way to convert PNG to JPG online for free using Soda PDF. It's a free web-based tool to convert PNG to JPG online without the need for sign-ups or software installation.
What are PNG and JPG?
PNG and JPG are probably the two most popular image formats out there today. PNG (portable network graphic) files are generally large high-quality images, while JPGs are compressed images.
Since JPG files take up less space, JPG is the go-to image file type for sharing. Because of PNG quality, the file size is larger and therefore is not as easily shareable from your computer.

This article is all about how to convert scanned PDF to Word online. We'll show you how to use Soda PDF's free online tool to get the job done quickly and easily.
Generally speaking, converting PDF to Word is straightforward. If it's a regular text-based PDF file, the process is simple to revert it back to a Word file (.docx) – this can be done in Microsoft Word. If you're dealing with scanned PDFs (image files), read on for the process outlined after that.

In this article, we show you some of the easiest methods to insert a PDF into Word.
With these quick and easy tips, you'll be inserting PDF into Word either as an image or in an editable format, online or offline.
You can easily do this with Soda PDF, which offers a free online tool for this conversion (and many others!).
How to convert from PDF to Word using Soda PDF
Go the Soda PDF site.

Select the Online Tools menu from the home page. Click on View More. You will be automatically scrolled down the page.

Select

PDF to Word

from the array of icons.

Drag and drop the PDF document file you want to convert. It will automatically start to convert it to a Word file.

Download your converted document when ready. You can then open the Word document in Microsoft Word.
This way, you'll be able to first edit the content of your PDF document before you insert that PDF into your Word document.
What is Soda PDF and why should I use it to insert/convert PDF into Word?
Soda PDF is a PDF management app. It's designed to solve all your PDF editing, converting needs and more.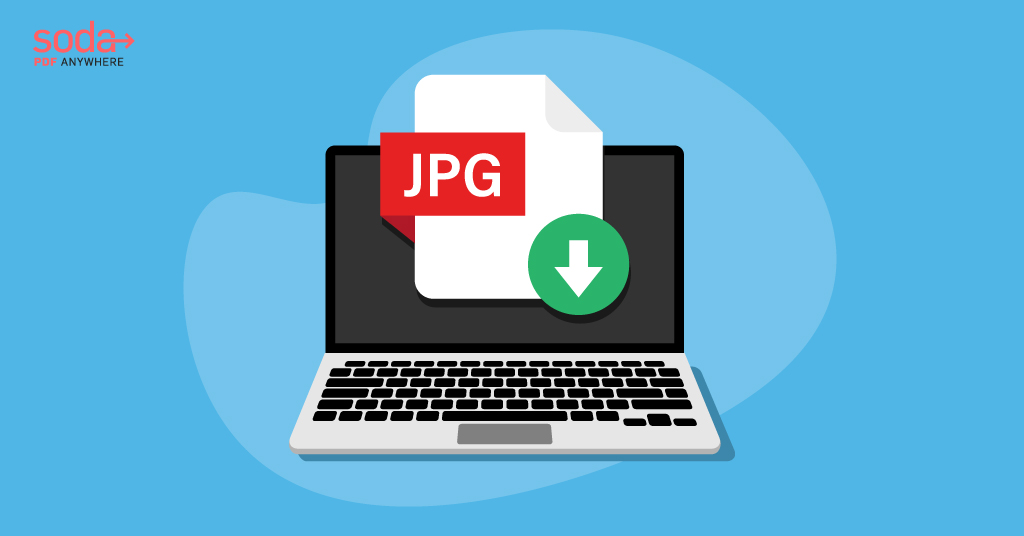 In this article, we teach you how to save a PDF as a JPEG for free using Soda PDF's free PDF converter tool. Best of all: no installation or download is needed, simply convert PDF as a JPEG directly from your web browser window!
There are many ways out there to save PDFs as JPEG files. However, not all are created equal. In fact, most people tend to look for ways to go the other way around – convert to PDF, because a lot of scans of hard copy documents save as image files, and most often JPEGs, which have a lower image quality.