SODA PDF FREE ONLINE TOOLS
Try the Soda PDF Online app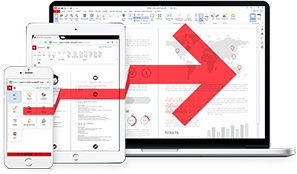 Try the Soda PDF Online app
All Soda PDF Online tools in one Place
Try free
ABOUT OUR ONLINE TOOLS
Security
We use secure technology to establish an encrypted link between our web server and your browser so that all data remains private.
Confidentiality
We only store each file on our server for 2 hours to limit any unauthorized access. It is then permanently removed from our servers. No one on our team can access these files.
Cloud storage access
Access files saved in cloud storage systems like Google Drive, Box, Dropbox and OneDrive.
Any device
You can process files on any device, anytime, anywhere through your computer, tablet and smartphone.
*Size and daily usage limitations may apply