Search Results for:
jpg to pdf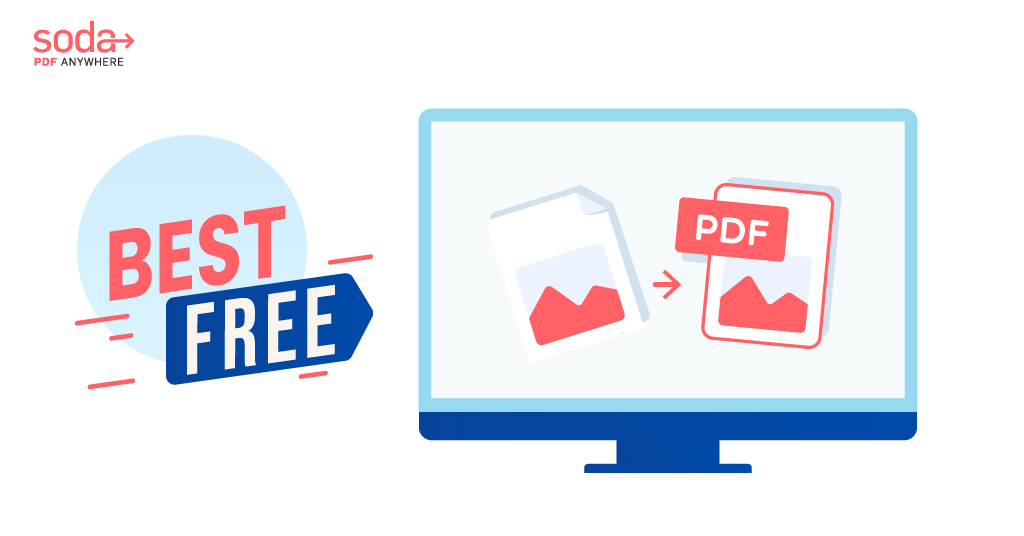 Looking for the best FREE JPG to PDF converter? We've got you covered.
Get FREE access to the best JPG to PDF converter of 2021: Soda PDF!
Looking to convert your JPG files into PDFs? You'll need a JPG to PDF converter. When it comes to a simple task like converting images, in this case a JPG to PDF, most people are looking for a quick, easy solution that's also free to access. So they hop on Google and type in "How do I convert JPG to PDF" or "convert JPG to PDF for free" or even "JPGs convert to PDF file."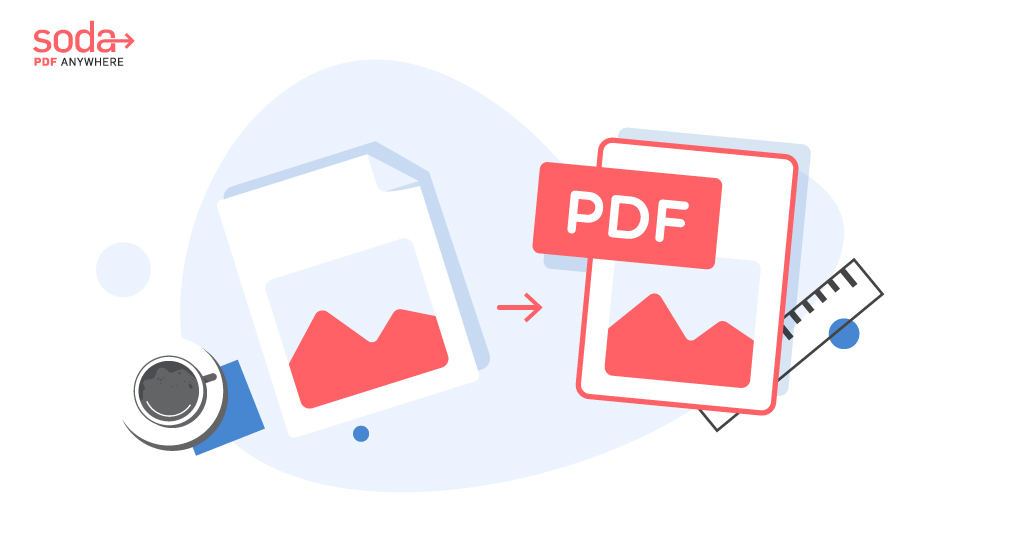 If you're looking to convert a JPG image to PDF with the click of a button, read on!
Converting a JPG to PDF file gives you two main benefits:
You can compress the PDF document, which means you'll get a smaller file size than you would with JPG images.

When you convert and compress PDF files your image quality will be preserved. This is not the cased with JPG images.
You'll likely want to convert to PDF files since JPGs are not ideal for reading. Despite this, many hard-copy documents are scanned, which means they are made up of multiple JPG files. After you download such a document, if you want to read it on a device or print it out, you're better off converting it to PDF format first.

In this article, we'll show you a quick and easy way to convert PNG to JPG online for free using Soda PDF. It's a free web-based tool to convert PNG to JPG online without the need for sign-ups or software installation.
What are PNG and JPG?
PNG and JPG are probably the two most popular image formats out there today. PNG (portable network graphic) files are generally large high-quality images, while JPGs are compressed images.
Since JPG files take up less space, JPG is the go-to image file type for sharing. Because of PNG quality, the file size is larger and therefore is not as easily shareable from your computer.

This article is all about how to convert scanned PDF to Word online. We'll show you how to use Soda PDF's free online tool to get the job done quickly and easily.
Generally speaking, converting PDF to Word is straightforward. If it's a regular text-based PDF file, the process is simple to revert it back to a Word file (.docx) – this can be done in Microsoft Word. If you're dealing with scanned PDFs (image files), read on for the process outlined after that.