Search Results for:
jpg to pdf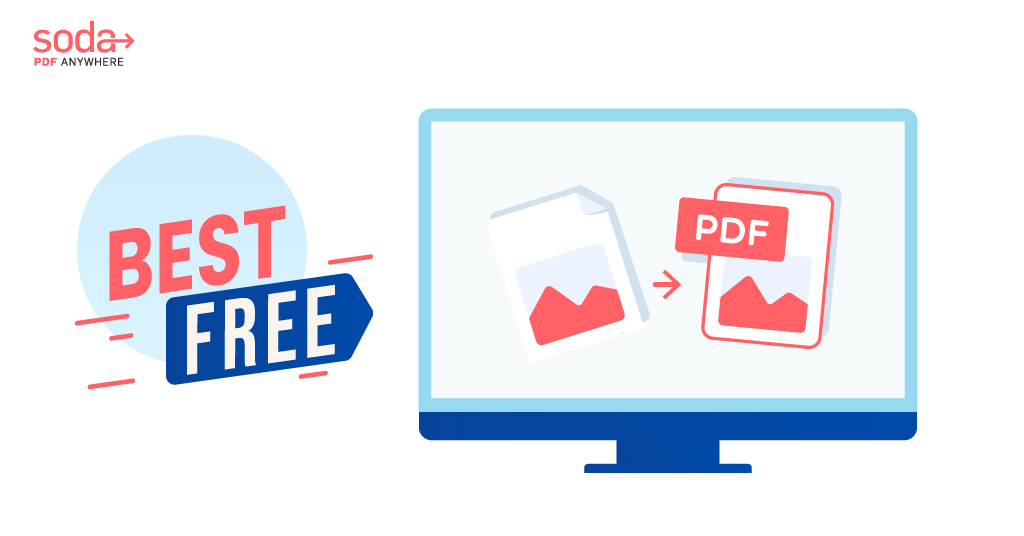 Looking for the best FREE JPG to PDF converter? We've got you covered.
Get FREE access to the best JPG to PDF converter of 2021: Soda PDF!
Looking to convert your JPG files into PDFs? You'll need a JPG to PDF converter. When it comes to a simple task like converting images, in this case a JPG to PDF, most people are looking for a quick, easy solution that's also free to access. So they hop on Google and type in "How do I convert JPG to PDF" or "convert JPG to PDF for free" or even "JPGs convert to PDF file."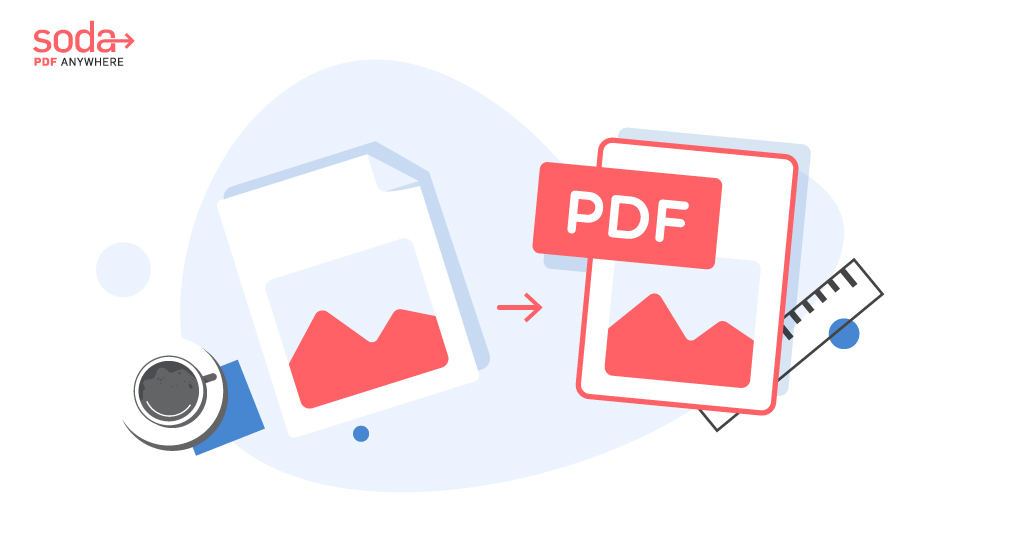 If you're looking to convert a JPG image to PDF with the click of a button, read on!
Converting a JPG to PDF file gives you two main benefits:
You can compress the PDF document, which means you'll get a smaller file size than you would with JPG images.

When you convert and compress PDF files your image quality will be preserved. This is not the cased with JPG images.
You'll likely want to convert to PDF files since JPGs are not ideal for reading. Despite this, many hard-copy documents are scanned, which means they are made up of multiple JPG files. After you download such a document, if you want to read it on a device or print it out, you're better off converting it to PDF format first.
Looking to convert your PDF file into a JPG on Windows 10? You're not alone!
In this article, you'll learn how to convert PDF to JPG on Windows 10 machines. With Soda PDF, you can save PDF to JPG quickly for free.
Windows 10 users outnumber Mac users by a significant margin. In fact, there are over 800 million Windows 10 users in the world! On top of that, there are literally billions of PDF documents being shared on the internet right now.
People are always looking for ways to reduce the size of their PDF files to make them more secure and easier to share, so you can imagine that "how to convert PDF to JPG on Windows 10" is a popular query on the web these days. There are a few ways to convert PDF to JPEG:

Today we're going to describe to you how to convert PowerPoint presentations (PPT) as PDF files.
We're going to do this through two methods:
Saving PowerPoint presentations as PDF files.
Using Soda PDF to convert a PowerPoint presentation to a PDF.
Method 1: Saving the PowerPoint file as a PDF using Microsoft PowerPoint
This way is pretty easy – all you'll need Microsoft PowerPoint and Windows OS.
When you save a PowerPoint presentation as a PDF, its format and layout become locked in. Anyone using the new PDF file will be able to view it, but not make any changes.
How to save a PowerPoint presentation as a PDF:
In PowerPoint, Select File > Export.
Click on "Save a presentation as PDF."
Click "Create PDF/XPS Document," then click "Create PDF/XPS."
In the "Publish as PDF or XPS" dialog box, choose a location to save the file to. If you want it to have a different name, enter it in the File name box.
Changing what the final saved PDF will look like
If you want your saved PDF to look different than your original PowerPoint file, you have some choices. At "Optimize for," select "Standard" for higher quality (this is good if you want to print it). Select "Minimum size" to make the file smaller (if you want to send it as an e-mail attachment).