Search Results for:
watermark
Have you ever wondered how to watermark a PDF document? A watermark is a semi-transparent image that is embedded into the pages of your PDF. They are currently used to authenticate your document in an official capacity.
Historically, watermarks have been used to prevent counterfeiting since this specially designed image will appear in the same location on each page. Before the digital era, watermarks were applied to paper as the pages were being created. This took place while the paper was still wet and while the paper could easily be marked by altering its thickness.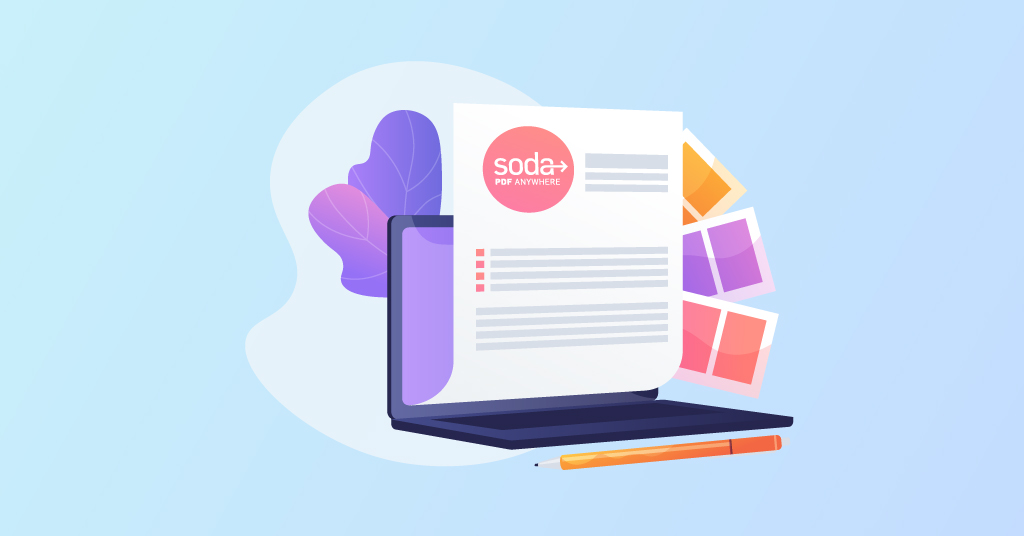 Looking to create and write a professional cover letter but don't know how to get started? Let Soda PDF be your guide!
In this article, we'll show you how to convert an existing cover letter into a professional PDF document as well as how to create a cover letter from blank using our PDF tools.
Stand out from the rest of the applicants by using Soda PDF. Our easy-to-use tools allow for any user to quickly modify any document to their needs.
Here's how to get started:
Are you looking to edit PDF documents but want to avoid using Adobe Acrobat? Are you or your business in need of a simple yet efficient Adobe Acrobat replacement?
If so, we humbly suggest trying the most popular Adobe Acrobat PDF software alternative today: Soda PDF.
Soda PDF has all the easy-to-use editing tools you need to modify PDF documents in seconds. Whether you're looking to edit text, insert images or links, or perhaps add or remove page marks from your pre-existing PDF documents, Soda PDF can help you quickly accomplish these editing goals with ease.
Are you a MAC user in need of a simple yet effective way of editing your PDF documents?
If so, we humbly suggest using Soda PDF Online, the easy-to-use PDF software that's packed with all the powerful tools you need to manage your documents with ease.
Best of all, MAC users can easily access Soda PDF from any web browser and no download is required! Simply click here to open Soda PDF Online and follow these simple steps to edit your PDF documents to your needs in just a few clicks: